Once in a while, your kidneys need a much needed detox, and that's where this super simple carrot cucumber kidney cleanse juice comes in! Made with three simple ingredients: carrots, cucumbers, and apples, this kidney cleanse juice will not only cleanse your insides but will also make your outsides glow!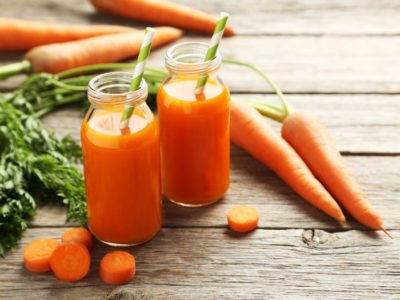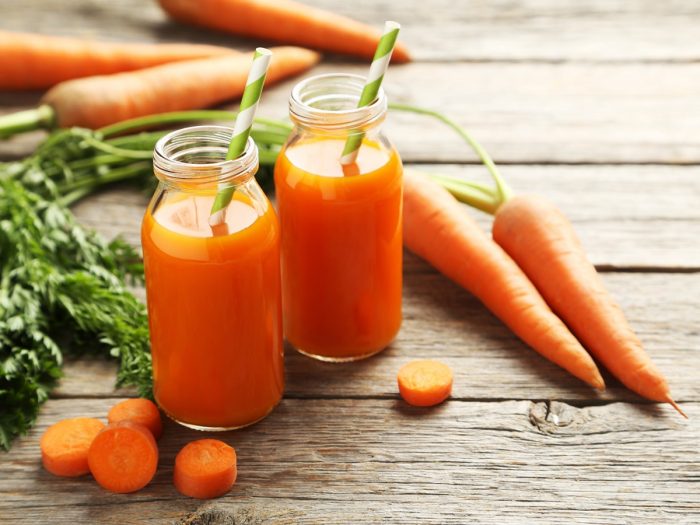 Carrots are high in antioxidants, especially beta carotene which can help reduce your risk of various illnesses, improves your immune system, and reduces inflammation in the body.
The antioxidants that are responsible for carrot and carrot juice benefits include: vitamin C, beta carotene, lycopene, lutein, zeaxanthin. Carrots are one of the highest natural sources of carotenoid phytochemicals and antioxidant beta carotene, both of which fight cancer by stopping DNA damage, levels of inflammation and cell mutation.
Cucumbers are packed full of multiple B vitamins, including vitamin B1, vitamin B5, and vitamin B7 (biotin). B vitamins are known to help ease feelings of anxiety and buffer some of the damaging effects of stress. Cucumbers are rich in two of the most basic elements needed for healthy digestion: water and fiber.
They not only benefit your insides, but your outsides as well! Cucumbers improve skin texture and prevents premature aging and will also make hair shinier and softer!
Apples are super rich in antioxidants, flavanoids, and dietary fiber. The phytonutrients andantioxidants in apples may help reduce the risk of developing cancer, hypertension, diabetes, and heart disease. Apples also clear the complexion, cleanse the liver and kidneys, and detoxify the body.
Kidney Cleanse Juice Recipe:
You'll Need:
8 carrots
2 green apples
1 large cucumber
Directions:
Juice all of the fruits and veggies and stir using a wooden spoon.
Pour into a large pitcher, add some ice, and drink a big glass every morning on an empty stomach.
Benefits of Kidney Cleanse Juice:
Detoxifies and cleanses the kidneys
Helps with weight loss
Clears skin
Encourages hair growth
Reduces the risk of illnesses
Helps with stress and anxiety
Boosts immune system
Provides energy
Like this post? Share and Pin 🙂