If you've been thinking of making your own makeup lately, this homemade powder foundation recipe is the perfect place for you to start! Easy ingredients that can be whipped up in minutes, and an all natural powder foundation that will cost you just a couple of bucks. If you've tried out our previous liquid foundation and found that the ingredients are a little too hard to come by, this foundation recipe will be quite the opposite! In fact, you most likely have all the ingredients you need in your kitchen cupboard! So let's get started!
Powder Foundation Recipe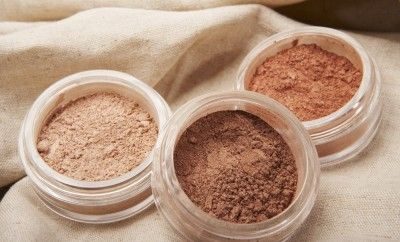 Ingredients Needed:
For the Base:
Arrowroot powder
Add one or a combination:
For the liquid:
Directions: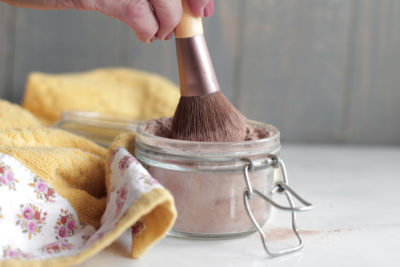 In a small bowl, start by adding the arrowroot powder (your base). For light, fair skin, add 1 tablespoon. For dark skin add 1 teaspoon.
Slowly start adding in one OR a combination of cocoa powder, cinnamon, and nutmeg until you reach your desired tone.
Make sure to only add a small amount at a time and mix well before you add anymore! You can always add more, but you cannot remove it once mixed!
If you're looking for a more compact foundation, add a few drops of jojoba oil, olive oil, or almond oil, to the mixture and press it down into a compact.
Dip a clean foundation brush into the mixture and tap off any excess. Apply all over face and re-apply if needed.
This powder foundation is great because it's super customization, won't clog your pores, and can even be used as a mattifying powder over a liquid foundation.
Like this post? Share and Pin 🙂