Fine, brittle, and breaking hair is a heartbreak for all of us that suffer from it, but thankfully there really ARE ways of thickening the hair shaft in a safe and natural manner. No matter what anyone says, it's completely possible to change the texture of your hair  — with a little patience and persistence! This DIY hair thickening formula will take time and you'll have to apply it on a regular basis (2-3 times a week), but we promise the results will blow you away! This all natural hair thickening formula is super gentle on all types of hair and will not only thicken the hair follicle but will also impart softness, shine, and also encourage hair growth!
DIY Hair Thickening Formula – Recipe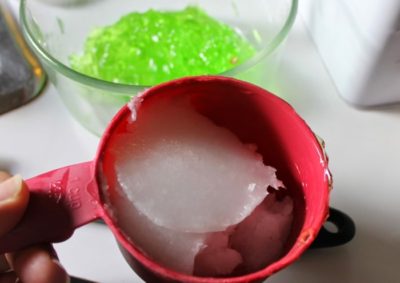 We've formulated this recipe after months and months of trying to come up with THE most effective hair thickening formula, so here it is!
You'll Need:
Directions:
In a large, clean bottle or container, mix all of your ingredients together.
Shake well to mix up all of the ingredients.
Apply a handful and apply to dry hair.
Massage into scalp in slow, circular motions for 2-3 minutes. Cover rest of hair with the mixture and cover head with a towel or shower cap.
Leave on for 30 minutes and rinse out. Shampoo and condition as normal.
Repeat 2-3 times a week for at least 1 month to see results.
Benefits of DIY Hair Thickening Formula:
Thickens hair
Prevents and stops hair loss
Encourages fast and healthy hair growth
Smooths unruly hair
Hydrates dry hair
Prevents and stop breakage
Adds shine and volume
Prevents dandruff
Prevents split ends
Like this post? Share and Pin 🙂