Commercial eye makeup removers can be quite expensive, and quite honestly, they don't even work that well! So what's a girl to do? Make her own of course! This homemade eye makeup remover is so simple to make and will not only remove even the toughest of mascaras and eyeliners, but will also encourage lash growth and hydrate the skin!
So if you're looking for the perfect, all natural homemade eye makeup remover, look no further because this is the only one you'll ever use!
Homemade Eye Makeup Remover Recipe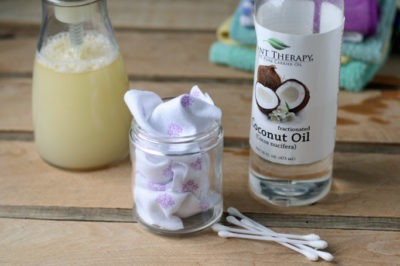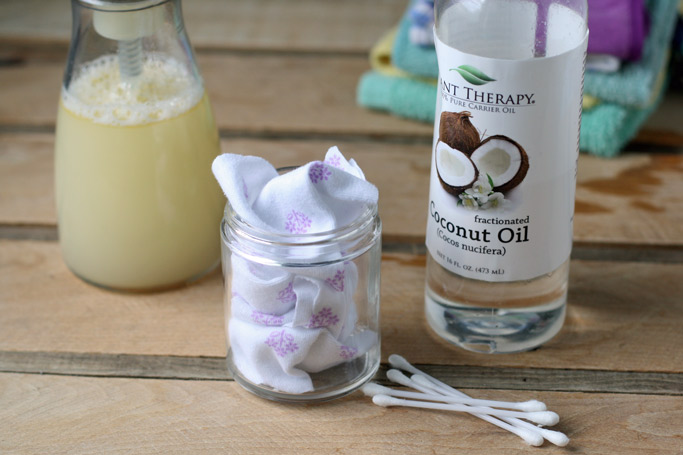 Ingredients:
2 tbsp witch hazel
2 tbsp oil of your choice (jojoba, almond, etc…)
2 tbsp filtered water
1 tsp castor oil
1 tsp almond oil
1 tsp liquid coconut oil
1-2 capsules vitamin E OR 1/2 tsp liquid vitamin E
Directions:
To a clean bottle or container of your choice, add all the ingredients.
Shake well to combined all ingredients together.
Apply a small amount to a cotton pad or ball and swipe over eyes, mouth, and/or face. Rub in slow, circular motions to remove all makeup and you're all set!
Store in a cool, dark place and it will last for months!
Why This Homemade Eye Makeup Remover Is SO Good: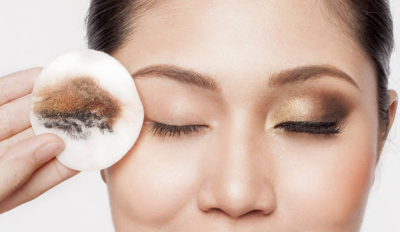 Hydrates dry skin
Encourages lash and eyebrow growth
Cleanses the skin
Prevents fine lines and crows feet
Anti-aging
Acts as a serum
Like this post? Share and Pin 🙂