If you love the natural makeup look, you're going to love these 22 absolutely gorgeous natural makeup looks! Whether for prom, or just a night out, these natural makeup looks will flatter anyone and they're super easy to do! Browse through these makeup looks and see which one bests suits you!
To achieve the natural makeup look, there are a few steps you should follow:
Start with a clean, moisturized face.
Apply a primer and follow up with a concealer. Dot concealer around the eyes, nose, mouth, and any other areas where you might need it. For more concealer tips, check out our post on how to apply concealer like a pro.
Next, use a beauty blender or your fingertips to apply foundation.
Follow up with a translucent powder to set the foundation in place.
Apply a light, natural looking blush on the apples of your cheeks using a blush brush.
Use a light bronzer to contour to face. Simply make a 3 shape on the side of your face, going from the temples, to the cheeks, and ending up at the jaw.
Line the upper lids with a brown eye pencil.
Finish off with a few coats of mascara and your favorite lipstick!
Remember to keep it simple, light, and natural looking. The trick to the natural makeup look, is to make it look like you're not wearing any makeup, or barely any makeup.
Natural Makeup Looks
#1.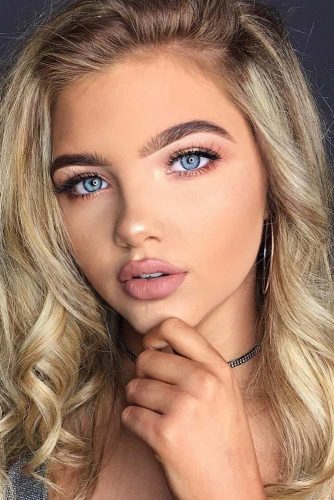 #2.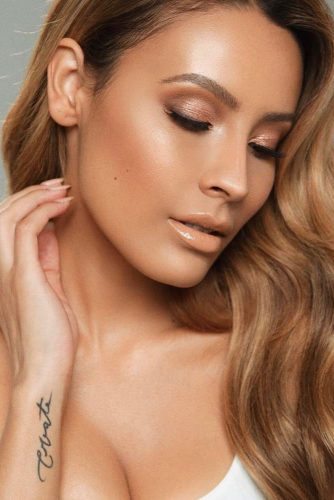 #3.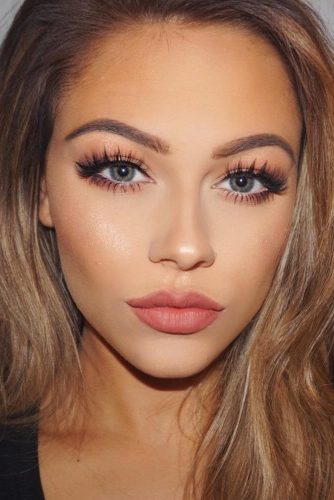 #4.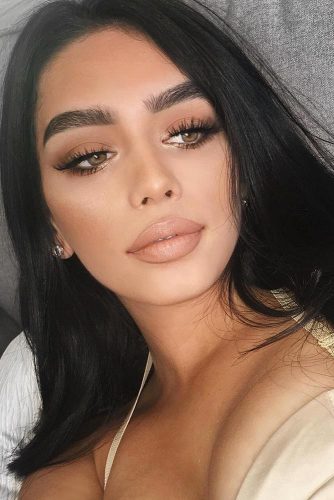 #5.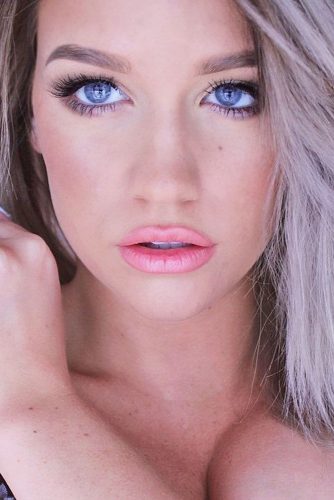 #6.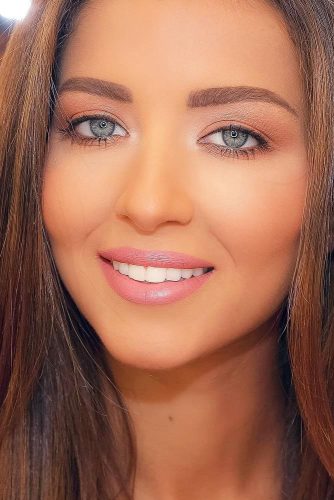 #7.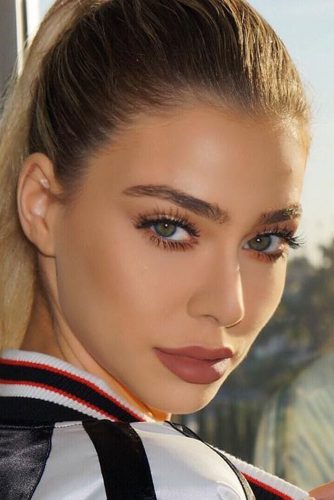 #8.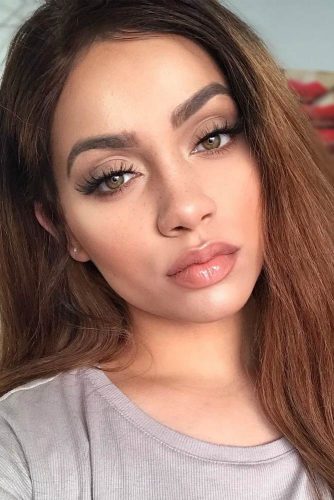 #9.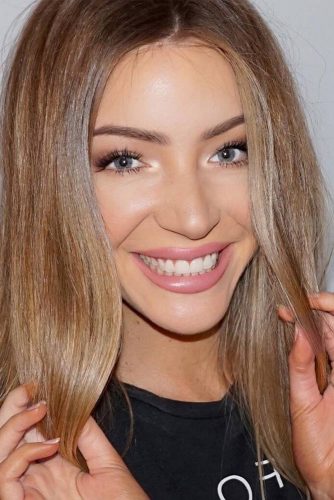 #10.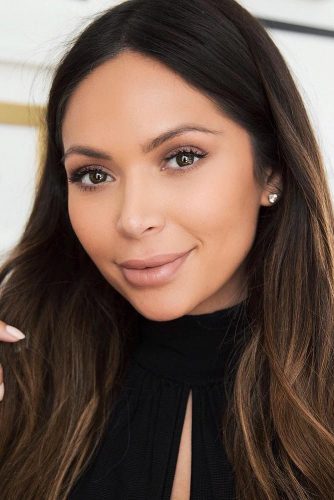 #11.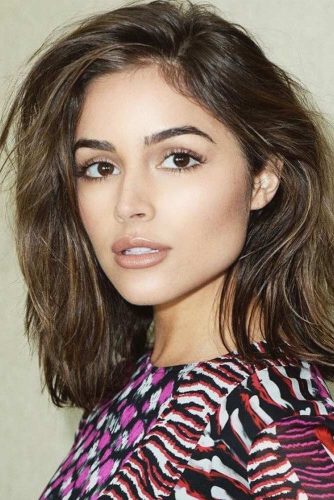 #12.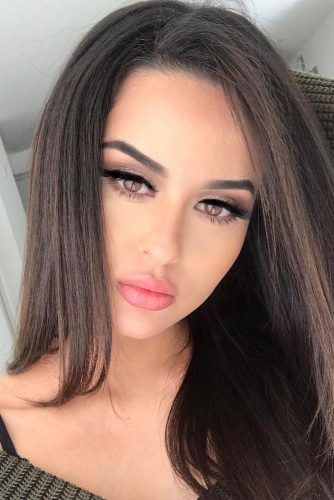 #13.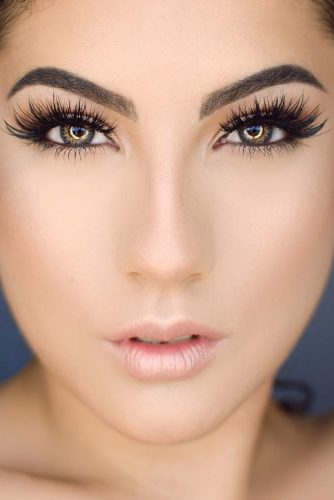 #14.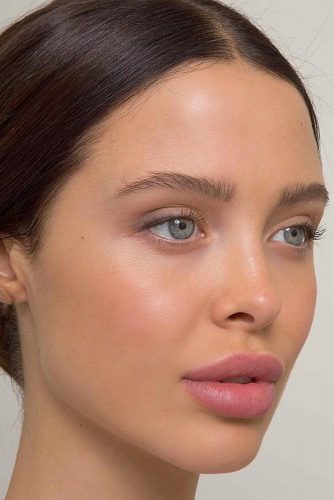 #15.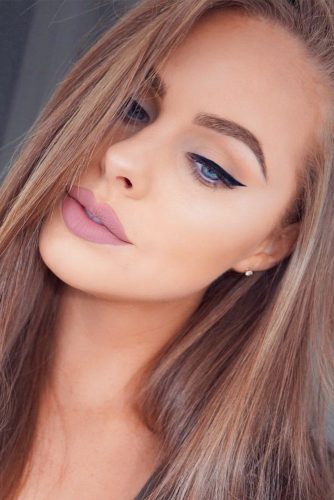 #16.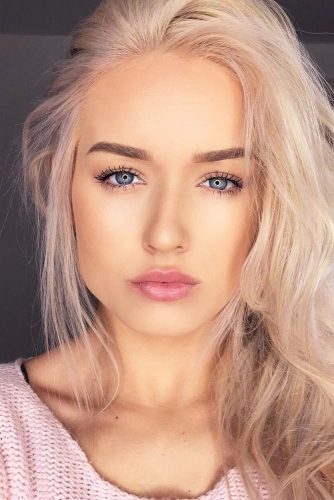 #17.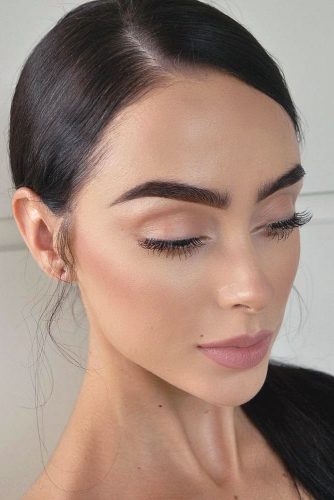 #18.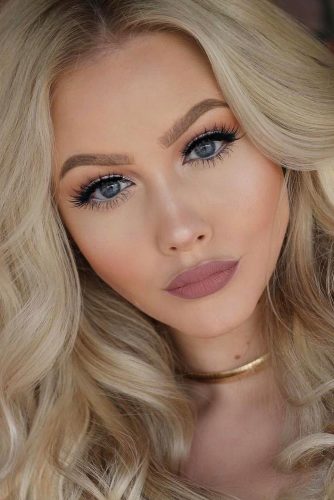 #19.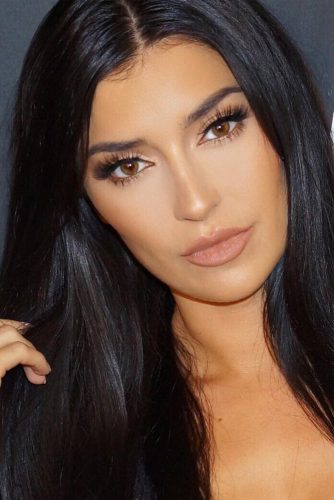 #20.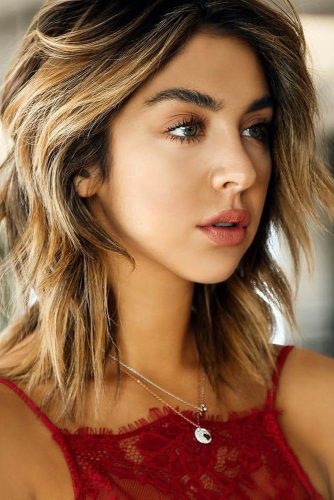 #21.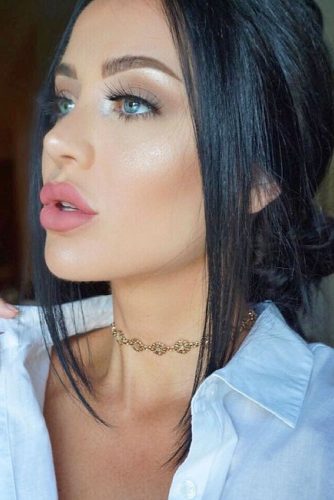 #22.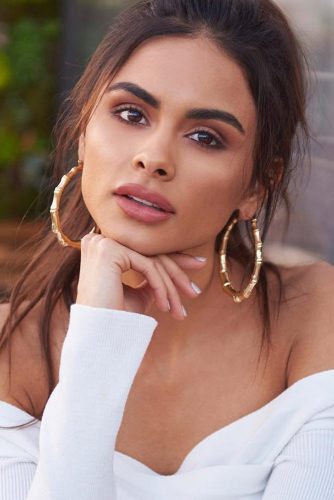 Images Source: Glaminati
If you like this post, don't forget to share 🙂