Last Updated on
This DIY face primer recipe is super easy to make, will save you a ton of money, and is actually better than most store bought versions!
Using a face primer is basically the exact same thing as using a primer before painting your walls. By applying a primer before you apply foundation or concealer, you're smoothing out the skin, and starting with a clean canvas.
Face primers and makeup primers alike can be quite pricey though, and if you wear makeup everyday, it's easy to blow through a primer extremely quick! Today we'll show you a DIY face primer recipe that's very easy to make, cheap, and will work just as well as store bought primers!
DIY Face Primer Recipe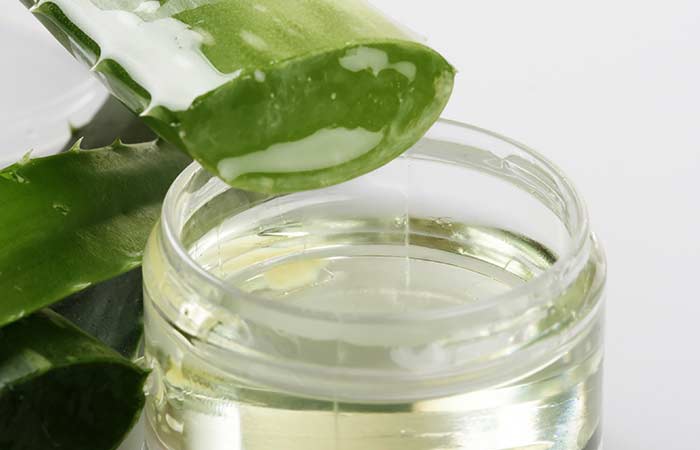 We're going to show you two different DIY face primer recipes, and you can choose which one works best for you!
Almond Oil Face Primer Recipe
This almond oil face primer is great for those with sensitive skin and dry skin. The aloe vera gel calms redness and also heals irritated skin. Almond oil penetrates deep into the skin to hydrate dry, parched skin. Use this DIY face primer every day before applying your makeup.
You'll Need:
3 tbsp water
1 tbsp aloe vera gel
2 drops almond oil
Directions:
In a small bowl, mix all ingredients together until they form a smooth gel. Apply to cleansed face and neck, and wait a minute until primer dries before applying foundation or concealer.
Clay Face Primer Recipe
This clay based DIY face primer is great for those with oily and acne prone skin. Kaolin clay is really great at controlling oil, and will also help prevent breakouts. Arrowroot powder is another oil blotter which can slow down excess sebum production. Aloe vera gel is refreshing, calming, and will leave skin glowing.
You'll Need:
1/2 tsp kaolin clay
1/2 tsp arrowroot powder
2 tsp aloe vera gel
Directions:
In a small bowl, mix all ingredients together until well combined. Apply to cleansed face and neck, and wait to dry.
Both of these DIY face primers will last about a week in the refrigerator.
Benefits of DIY Face Primer
Smooths out skin
Evens skin tone
Moisturizes
Reduces inflammation and redness
Reduces excess oil
Prolongs makeup wear
Leaving skin glowing
Prevents excess oiliness
Notes:
We highly encourage you to make your own aloe vera gel! It's easy to do and so much better than store bought versions! Find out how to make aloe vera gel with our easy to follow guide!
If you like this post, don't forget to share 🙂