Did you know that store bought foundations are LOADED with chemicals and unpronounceable ingredients? Surely you do! This DIY mineral foundation though is made up of 100% all natural ingredients that are easy to find AND to pronounce. Not only that, but they're good for your skin, so that while you wear this mineral foundation, it will also improve your skin! Best of all, you can play with this mineral foundation to match your exact skin tone! And it's dirt cheap! So let's do this!
Homemade Mineral Foundation
You'll Need: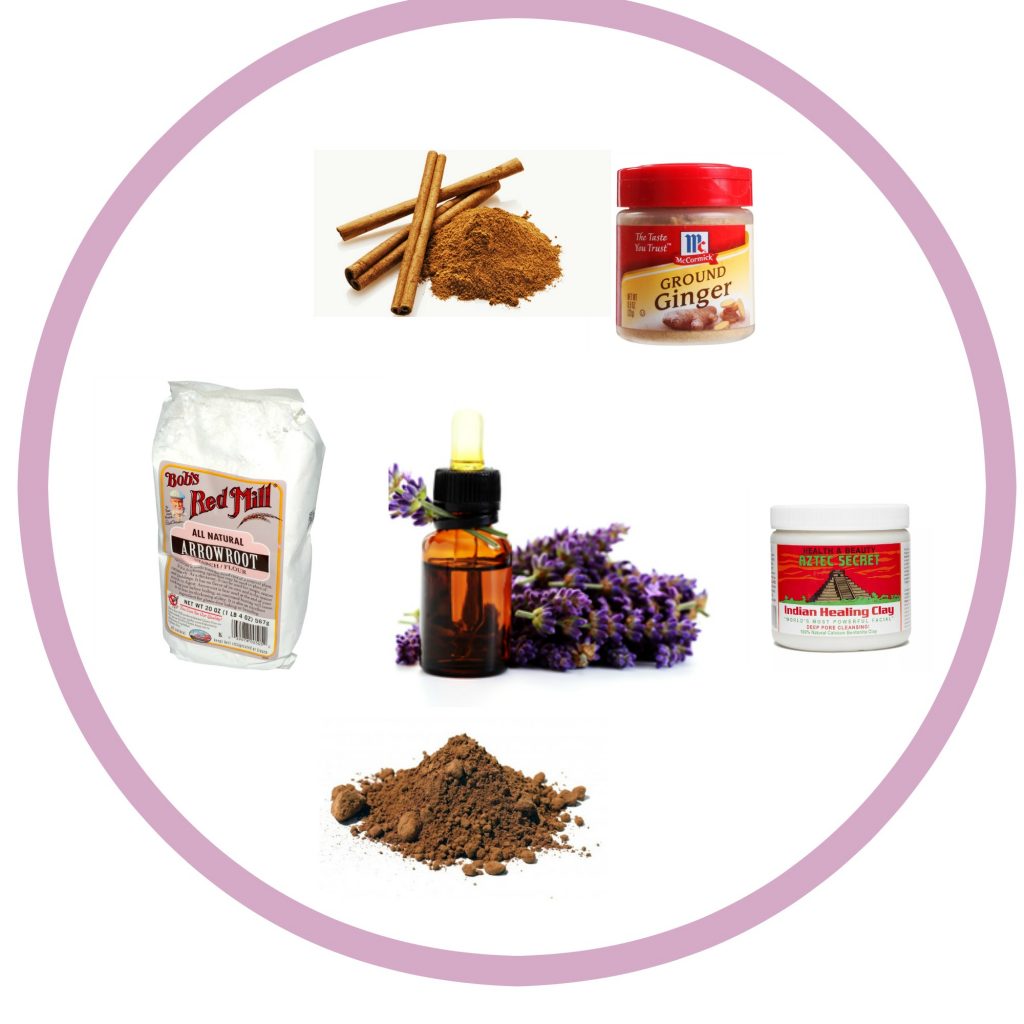 2 tbsp arrowroot powder
1/4 tsp Bentonite clay
100% raw cacao
cinnamon
ground ginger
Don't worry, we'll get to the measurements in just a second!
Directions:
Place 2 tbsp of arrowroot powder in a plastic or glass bowl (non-metal). Make sure to also have a wooden spoon ready for mixing (again, non-metal). The arrowroot is your base and it's the perfect texture for a loose, mineral foundation.
Since arrowroot powder is white, you'll need to start adding your raw cacao in 1/2 tsp increments until you get the right shade.
Once you've reached the desired shade, start working with your undertones.
Ginger will work well for yellow undertones and cinnamon for warmer tones. Just like above, start working with 1/2 tsp increments.
Once you've reached the desired tone and undertone, add your bentonite clay and mix well. The bentonite clay will not affect the color, but rather infuse it with minerals and vitamins that your face needs.
Finally, add a few drops of lavender oil. Lavender oil not only smells amazing, but is also healing in that it reduces redness and heals blemishes.
Application:
Apply this loose mineral foundation just like you would any foundation. First, apply a light moisturizer, and then a concealer. Afterwards, use a Kabuki brush to apply the mineral foundation in circular motions.
Comment below and let us know how it turned out for you and don't forget to share 🙂