This DIY setting powder recipe is SO easy and cheap to make, you'll never buy another setting powder again! Made with entirely natural ingredients, this DIY setting powder soaks up excess oil, leaving your skin feeling and looking perfect in a pinch! This setting powder will also reduce the appearance of fine lines and pores, as well as prolonging the wear of your makeup!
DIY Setting Powder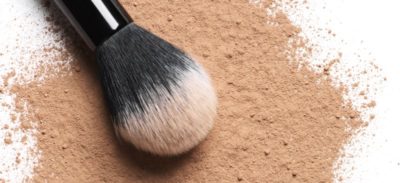 Ingredients:
Directions:
In a small jar or empty makeup container, combine the arrowroot and clay.
Apply a small amount of the powder to a large makeup brush and tap off any excess powder.
Lightly dust your face with the brush after applying your makeup.
Benefits of DIY Setting Powder:
Non-comedogenic
Oil absorbing
Shine controling
Reduces the appearance of fine lines and pores
Sets your makeup
Prolongs the life of your makeup.
This setting powder can be used as often as you like since it's made of natural ingredients and free of any alcohols, dyes, or any other preservatives. Will keep for months!
Like this post? Share and Pin 🙂