Want a flawless foundation application? We'll show you how to do it perfectly! Foundation can be a bit tricky to use, especially if you need it on a day-to-day basis to cover up wrinkles, blotchy skin, pimples and/or imperfections. On top of that, we have to worry about our foundation lasting throughout the day too. So how can you be sure you're using the right foundation? Here are some tips on flawless foundation application so you never have to think twice again before putting on your makeup.
Flawless Foundation Application
Prepare Your Skin
Your foundation sticks properly to your skin only when your skin is cleansed and ready. That means you must take care of your skin which includes regular exfoliation, daily moisturizing, and daily cleansing. Also, it is a good idea to get a professional facial once in a while. So make sure your face is cleansed, exfoliated and moisturized before beginning your foundation application.
Choose the Right Shade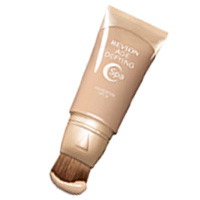 Choosing the right shade of foundation is crucial because you want the shade to match perfectly to your skin; not a shade lighter or darker! To test this out, daylight is bestto tell the true color as well as a slightly overcast day is ideal since too much sunlight can distort the look of the color against your skin. Before purchasing a foundation, test out as many shades until you find one that matches perfectly to your skin tone. Walk out into the sunlight when the foundations against your hand and only when the foundation disappears against your skin, you'll know it's perfect. And don't forget…
For beige skin, a foundation with yellow undertones will be best.
For brown skin, peachy-orange undertones are for you.
Get the Right Consistency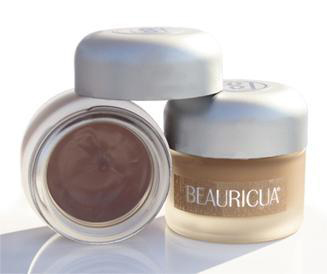 It's imperative that you use the right consistency of foundation for your skin since everyone has a different skin texture – each consistency will work differently. If you have dry skin, use a moisturizing foundation. If you have oily skin, use a matte foundation that has oil-blocking properties. If you're looking to cover up fine lines, use a sheer foundation and if you need to hide scars or burns, use a creamy, highly-pigmented foundation to camouflage the imperfections.
Get a Flawless Foundation Application
There are different ways to apply your foundation: using your fingers, using a sponge and using a foundation brush.
A dry sponge will work with powder foundations; it will absorb the excess and give a nice smooth coverage.
A moist sponge is great for creamy foundations, when you want to diffuse the color a bit.
A foundation brush is good for specific areas such as the chin or the sides of the nose.
Fingertips (as long as they're clean!) will work with liquid, cream or gel formulas, but not with powders.
To see more posts like this one, check out our Makeup Blog!
If you like this post, don't forget to share 🙂