Today we're going to show you how to get amazingly long lashes! If there is one thing I cannot live without it's my mascara. The second you elongate those lashes, your eyes open up and your whole faces takes on a new look. Learn the tricks of the pros and see how you can achieve long, thick, beautifully enticing eyelashes that everyone will fall for!
How to Get Amazingly Long Lashes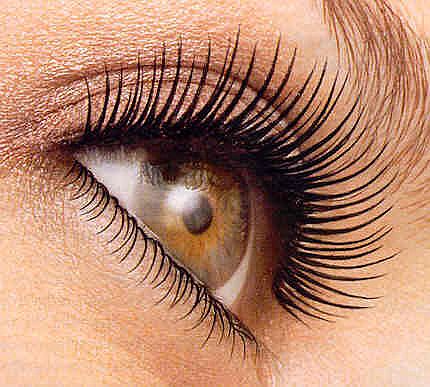 Step 1
After applying your face lotion, wait for it to dry completely. Apply a light powder over your eye concealer to prevent leaks and smudges.
Step 2
Take an eyelash curler and start curling as close to the roots as possible. After doing so, move the curler up a little bit more and curl again. Repeat this process 2-3 times, until lashes are curled up. TIP: if you find that your lashes don't curl, use your blow dryer to heat up the curler for 2-5 seconds.
Step 3
Take your favorite thickening or lengthening mascara, I like Maybelline Lash Blast, and hold the wand at the base of your lashes. Wiggle the wand from side to side then brush straight up through the ends. Apply 2-3 coats on each lash, leaving about 2 minutes in between to dry.
Step 4
After each coat of mascara, use an eyelash comb to comb out the lashes as to not get any clumps. Avoid smudging by applying a coat of waterproof mascara on top.
Step 5
Finish off by swiping your lower lashes with mascara. If you wish, you can also add a few fake lashes on the outer corner of your eyes to make them look even fuller.
If you liked this post, don't forget to share 🙂