Is MAC for McQueen really going to be a thing? We sure hope so! Although British designer Alexander McQueen passed away yesterday, I'm happy to announce that you'll still be able to commemorate his amazing work through MAC. That's right, Alexander McQueen's first and only collaboration with makeup is through MAC Cosmetics and the line is supossed to make its appearance in stores in just a few weeks.
Mac for McQueen, Coming Soon!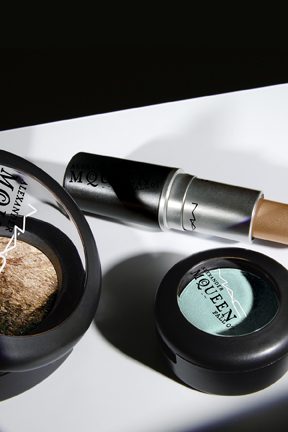 This will be a 16-piece collection of color products specifically made for McQueen's fall 2007 runway show. These are Cleopatra-inspired colors with bold blue and green shades that you'll love as well as a few neutral ones you can wear during the day.
I can't tell you how excited I am for this, as I love MAC and I love Alexander McQueen…this should be one amazing collection!
"Alexander McQueen was very specific about the makeup direction and I translated his ideas of Egyptian, graphic, bold colored makeup into a look that was strong yet hypnotic; which was very much in the spirit of the show," said Charlotte Tilbury, the key makeup artist for the show.
Here is the incredible collection! Happy browsing MAC lovers!
Eyeshadows in Pagan, Haunting, and Nile. ($14 each)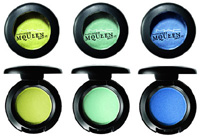 Paint pots in Pharaoh, Otherwordly, and Electro Sky. Great ($16.50 each)

Mineralize Skinfinish in New Vegas, has an amazing sparkly finish perfect for face or eyes. ($24.50)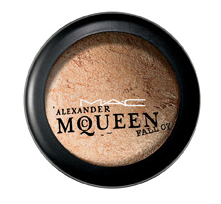 Lipsticks in Archetype and Masque are perfect for creating nude lips. ($14 each)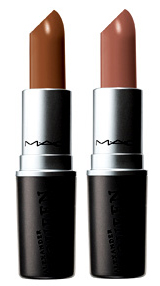 Lipglass in Nothingless and White Magic are perfect for just a little sheen and not a lot of color. ($14 each)

Kohl liners in Black Karat, Feline, and Jealous are amazingly beautiful and work for any day.

If you liked this post, don't forget to share 🙂