MAC Cosmetics has been the pinacle of urban makeup for years now, and I'm always super excited when they come out with something new. This year, MAC teamed up with Sanrio Global Consumer Products to create a MAC Hello Kitty color cosmetics collection.
MAC Hello Kitty Collection
"MAC has been mining pop culture since the brand was founded," said John Demsey, group president of the Estée Lauder Cos. Inc. "This is a sexy and innocent fashion line, and a true MAC moment. In these times, everyone can use a little fun — and a little Kitty."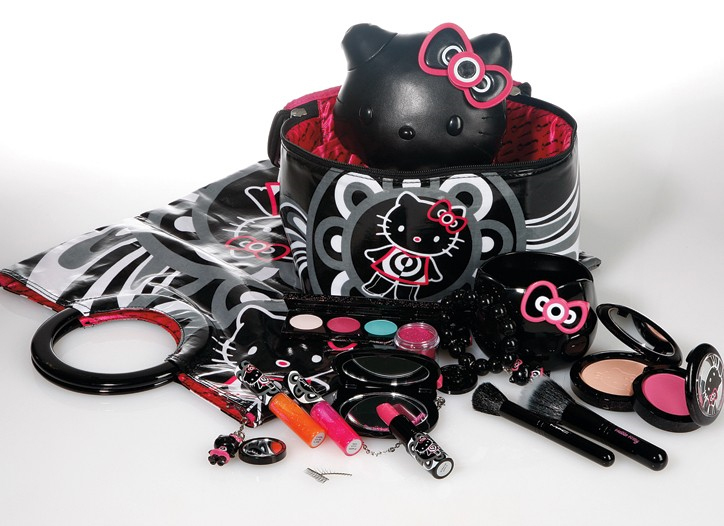 The Hello Kitty offerings fall into two collections: the Hello Kitty Color Collection and the more high-end Hello Kitty Kouture. The bulk of the items are in the former category: six shades of lipstick with names like Fashion Mews and Strayin', each $14; six Lipglass shades, each $14; and two tinted lip conditioners, $14.50 each; two eye shadow palettes, which each contain four shades and retail for $38; two shades of pigment are $19.50 each, and two Reflects Glitter stockkeeping units — one blue, one pink — are $17.50 each. Four Glitter Eye Liners, each $16.50, two shades of Beauty Powder, each $22; three shades of nail polish, each $11; a black mascara, $12, and false lashes, $12, round out the color offerings. Shades range from pinks and turquoises to lavenders and greens.
Hello Kitty Kouture is intended to be the high end of the collection. Two shades of Dazzleglass, each $28, each feature a reusable silver chain pendant with Hello Kitty outlined in white Swarovski crystals on black with a pink crystal bow. Sheer Mystery Powder, $90 and available in three shades, is packaged in a silver powder compact with Hello Kitty outlined in white Swarovski crystals with a pink crystal bow on a black background.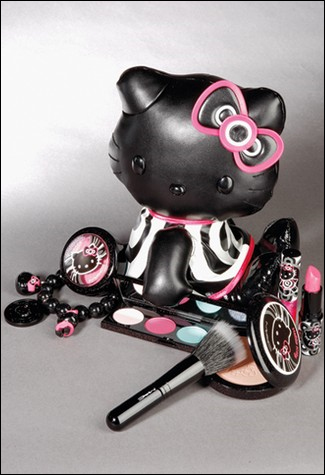 The Hello Kitty Collection is definitely something to get your hands on this spring!  Just make sure you save up first since you could be spending anywhere between 400-700 dollars. As much as it pains me to pay that much, I absolutely have to get this collection no matter what. I mean let's face it, brand name beauty products are well worth the money – they last longer, they don't clog your pores, and they do amazing things in the end. So could you shell out $400 on the Hello Kitty collection?
To see more of the same posts, check out our Product Review Blog!
If you like this post, please share 🙂