Fall is here and although we're excited to put on our skinny jeans and boots, we're MOST excited about the fall nail art. Here are 16 nail designs to copy this fall that you'll "fall" in love with! Nails art has become a huge staple in the fashion and beauty community, and that's because it's something that can give you creative range and have lots of fun while doing it! Here are our favorite 16 fall-licious nails designs to copy right now! And before you think you CAN'T pull these off by yourself – think again! All you need is a stamping kit which you can find at almost any drug store or beauty supply store!
These amazing fall nail designs will leave everyone envious of your awesome nails! Don't delay, paint them today!
16 Nail Designs to Copy
#1. Gold Leaves Nails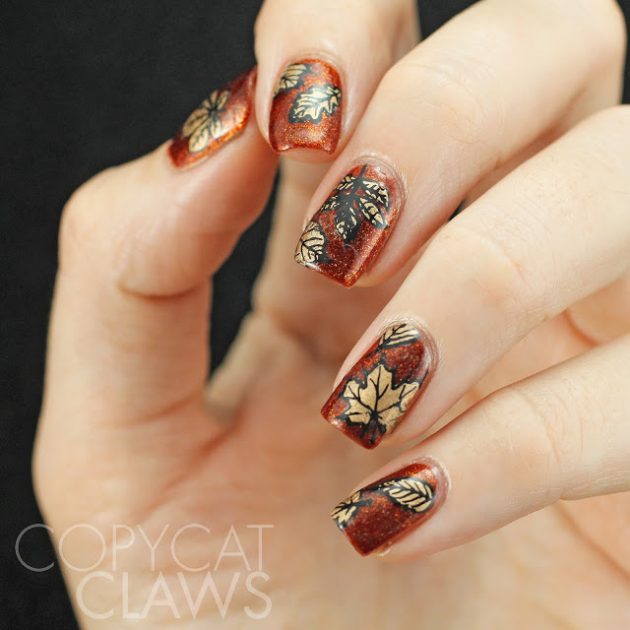 #2. Canadian Geese Nails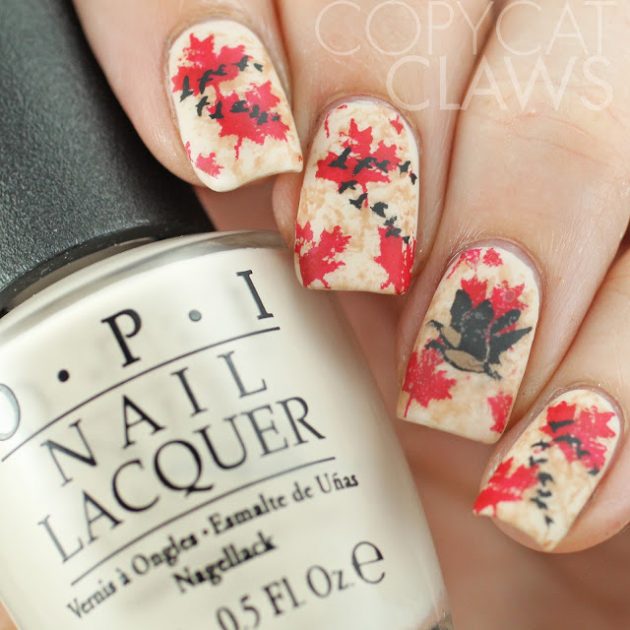 #3. Fall Stamping Nails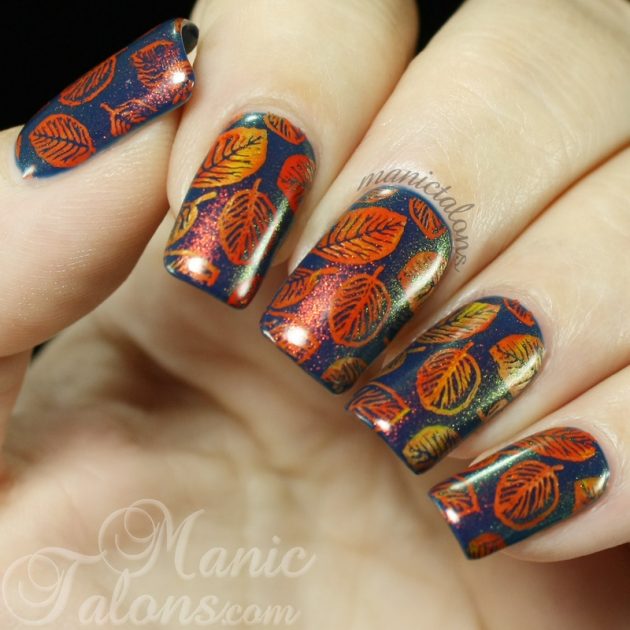 #4. Flourish Nails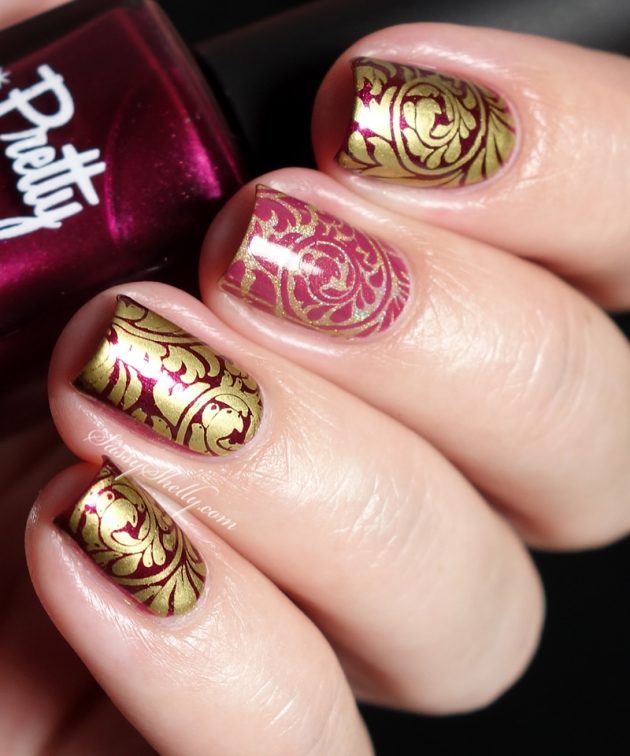 #5. Autumn Leaves Nails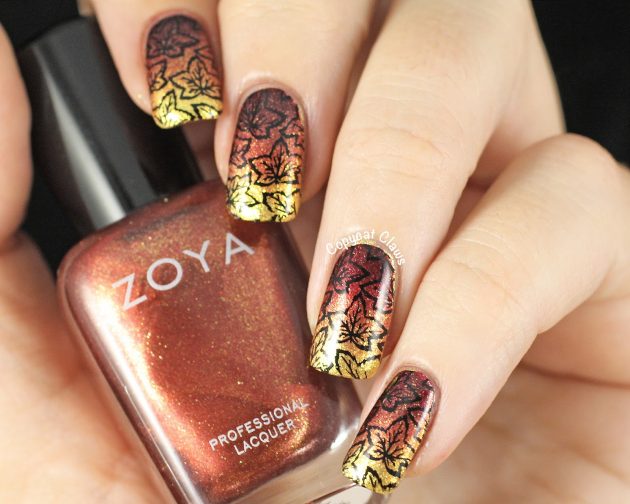 #6. Matte Stamping Nails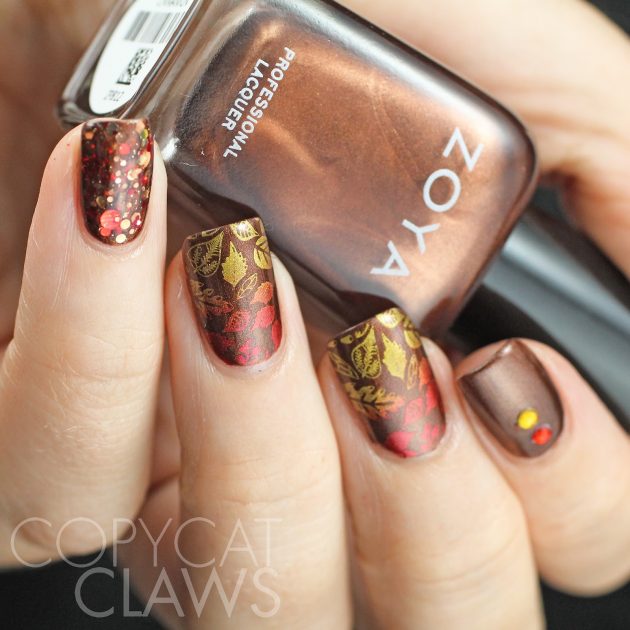 #7. Ombre Leaves Nails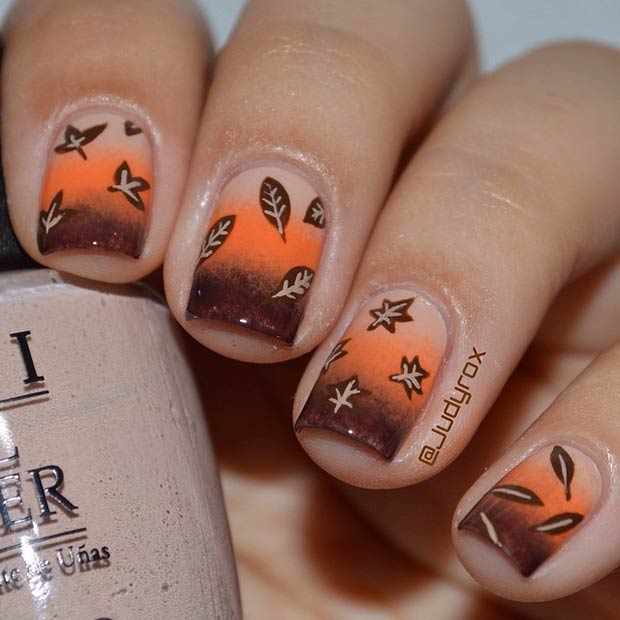 #8. Fall Stripes Nails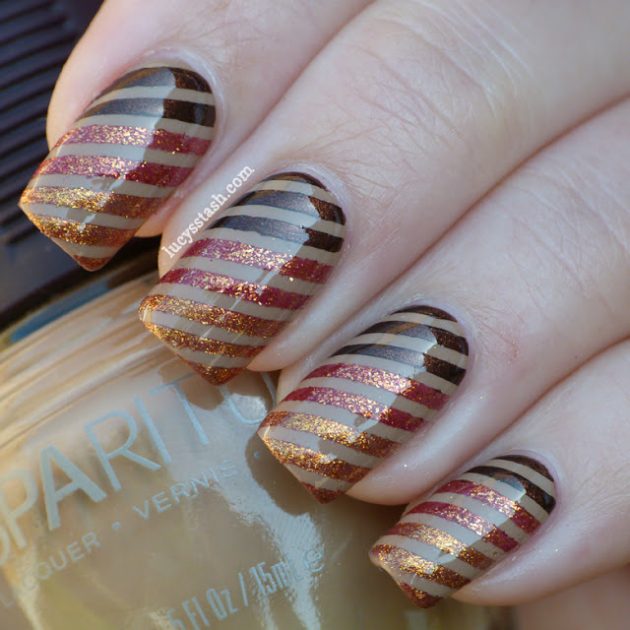 #9. Green With Envy Nails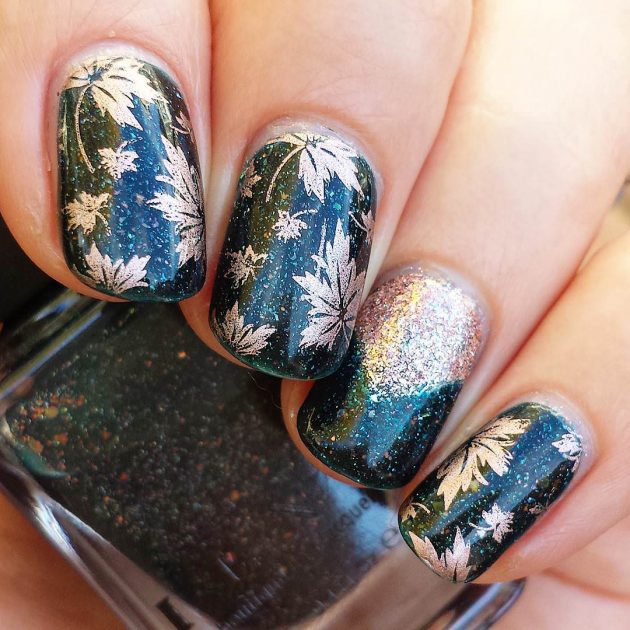 #10. Simple But Elegant Nails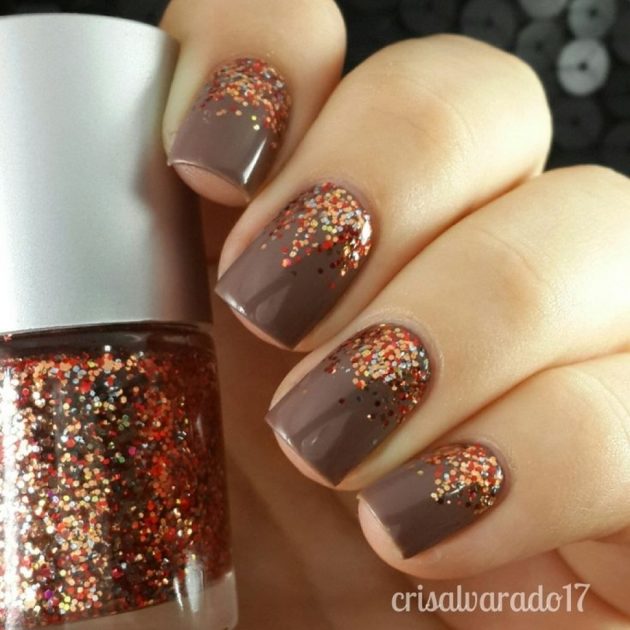 #11. Warm Colors Nails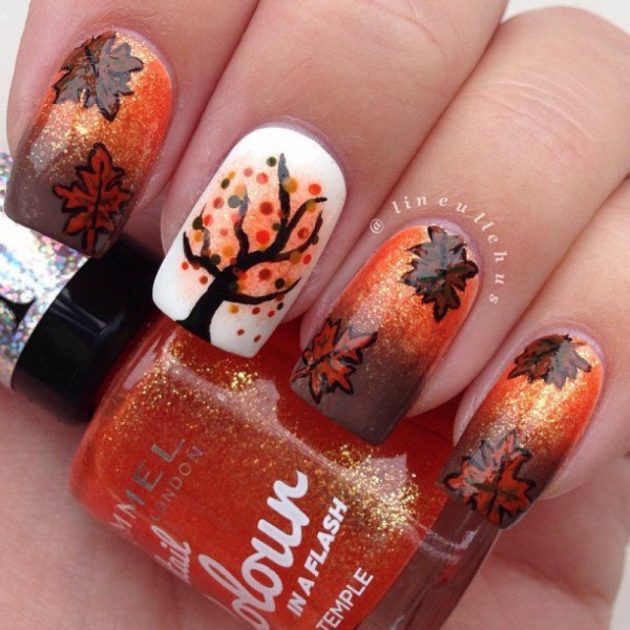 #12. Fall Glitter Nails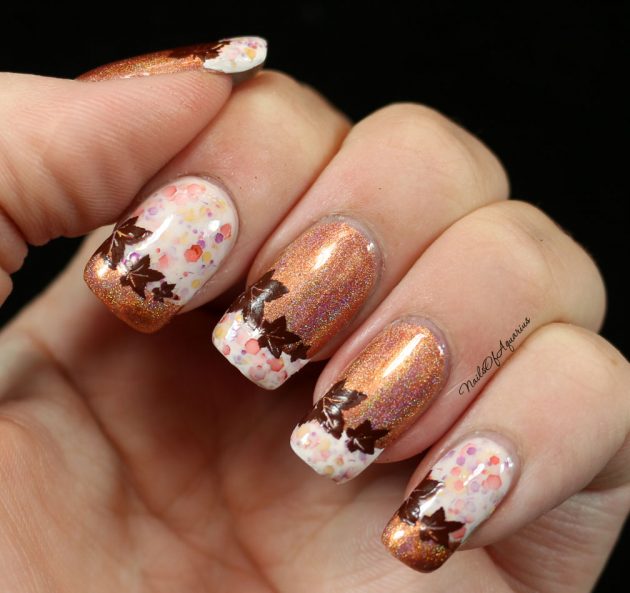 #13. Orange Sparkles Nails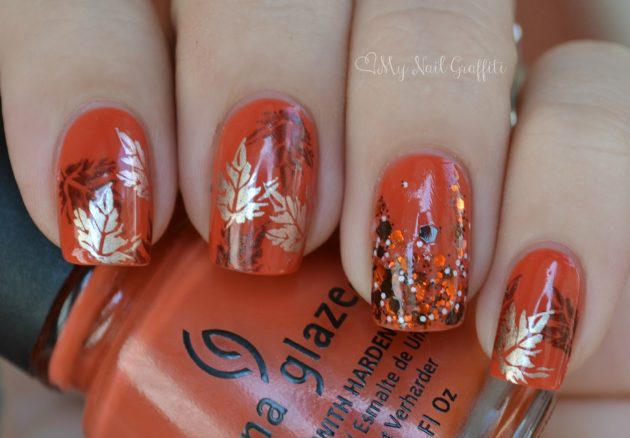 #14. Oh Canada Nails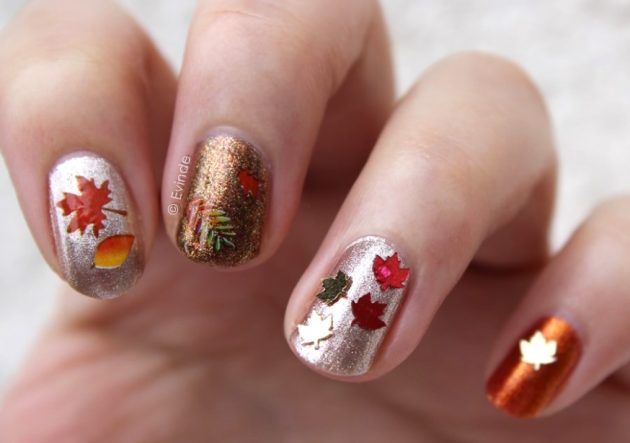 #15. Glittery Leaves Nails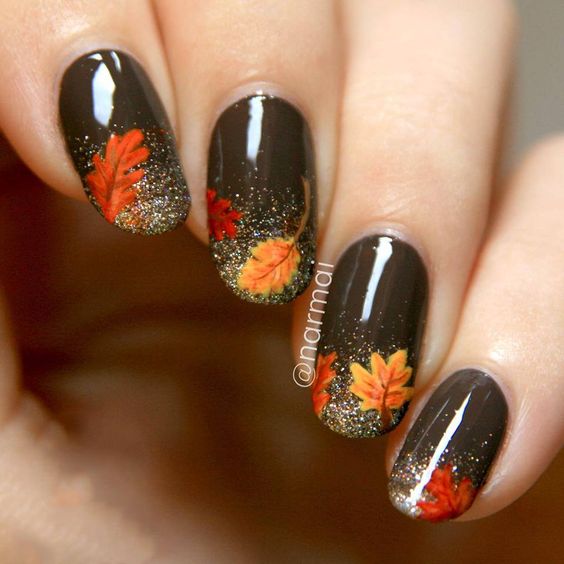 #16. Matte Brown Nails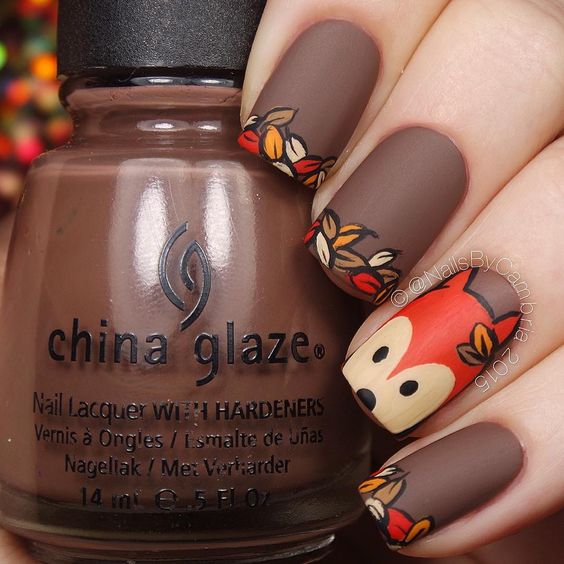 Which one of these beautiful fall nail designs is your favorite? I personally LOVE the last one (above) due to its mattiness (probably NOT a word).
If you enjoyed this post, don't forget to share 🙂