Since marble nails are trending right now, we thought we'd give you a little tutorial on how to exactly replicate them! Marble nails look super cool and work for any occasion! This marble nails tutorial is super easy to follow, and we guarantee you'll have NO problem replicating it even if you're new to nail art! So let's get to it ya'll!
Marble Nails Guide
1.Start by applying a clear base coat. Think of base coats as a primer – it preps the nail for painting so that the surface is nice and smooth and free of any bumps.
2. Choose a white nail polish and apply a thin layer. White nail polish is very unforgiving, so make sure you don't apply thick layers. Apply the first layer and wait for it to dry before applying the second layer.
3. Grab yourself a cheap makeup sponge (you'll be tearing off a piece!). The cheap, dollar store makeup sponges will work just fine! Rip off a tiny little piece – about the size of your pinky nail.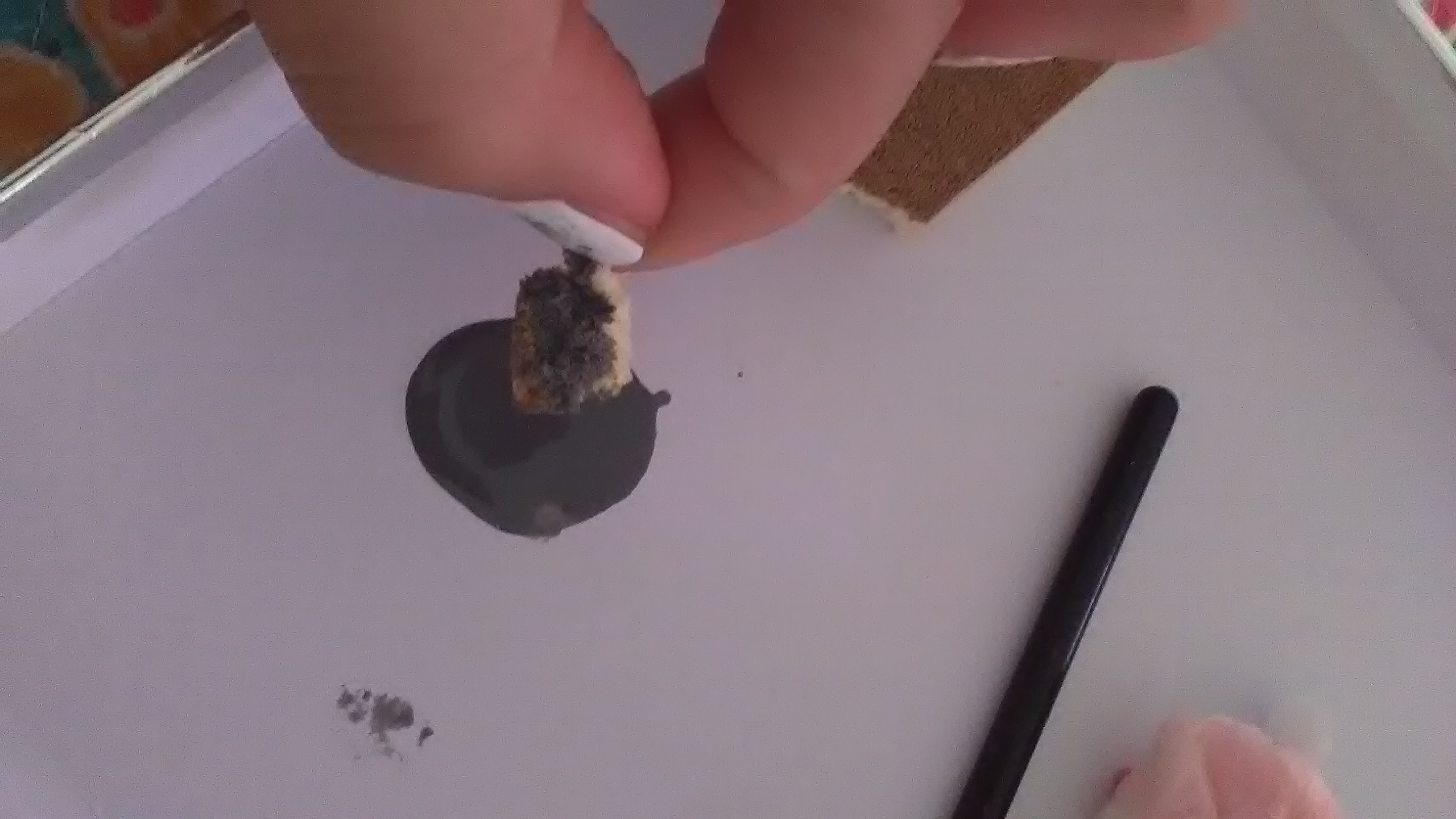 4. Onto a piece of paper or plastic, pour out a little bit of gray nail polish and dip your ripped sponge into it. You can use tweezers to do this.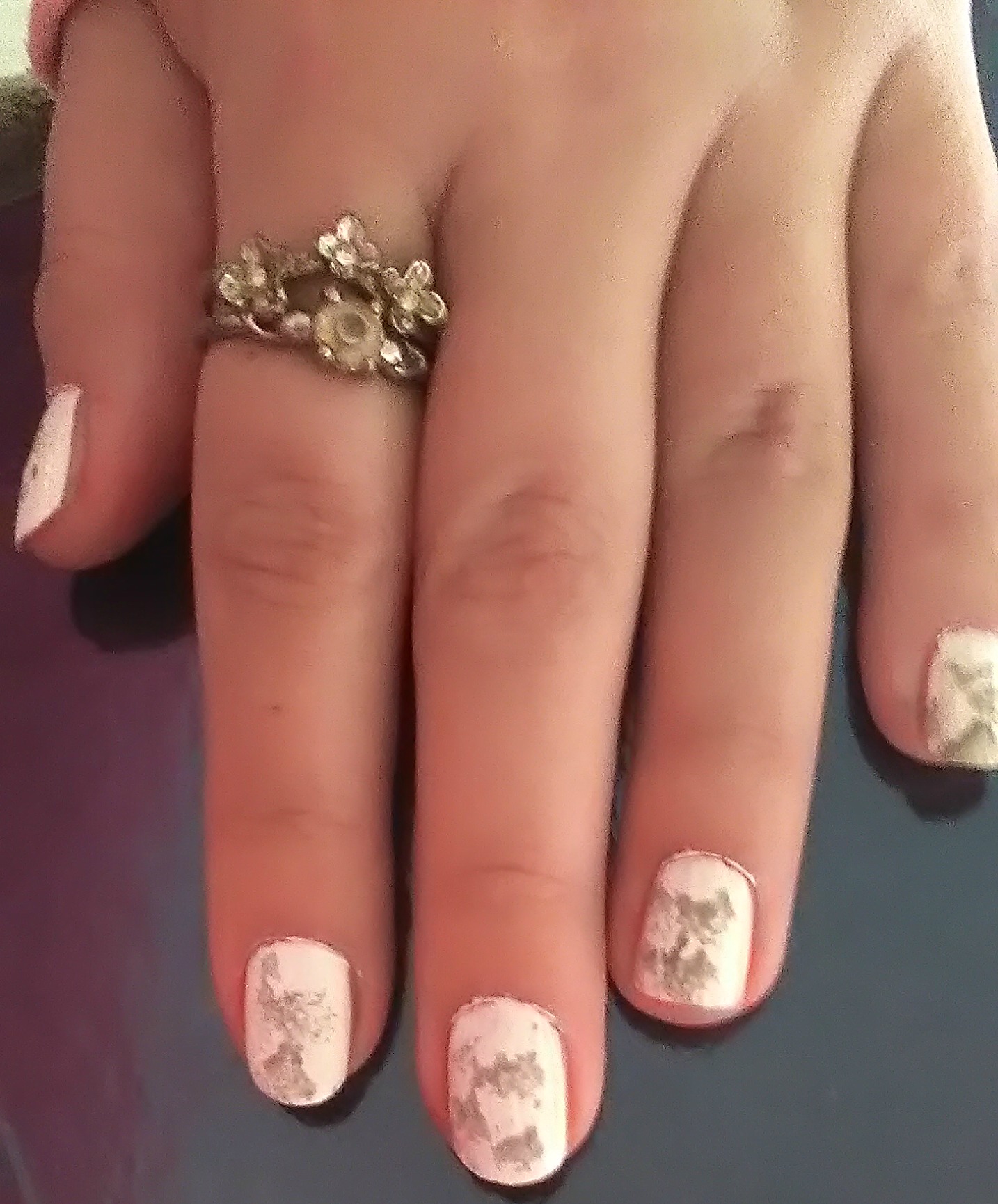 5. Using the tweezers, apply the sponge with the gray nail polish onto each nail in random spots. No two nails should look alike!
6. While that is drying, pour out a small amount of black nail polish onto a piece of paper or plastic.
7. Dip a fine, thin brush (either makeup brush or art brush) into the black nail polish. Make sure to dip only the tip of the brush!
8. Start by creating thin, branch-like lines across each nail. Don't worry about them being straight or perfect – the more imperfect, the better!
9. The lines should start and end in different places on the nail (think diagonal!).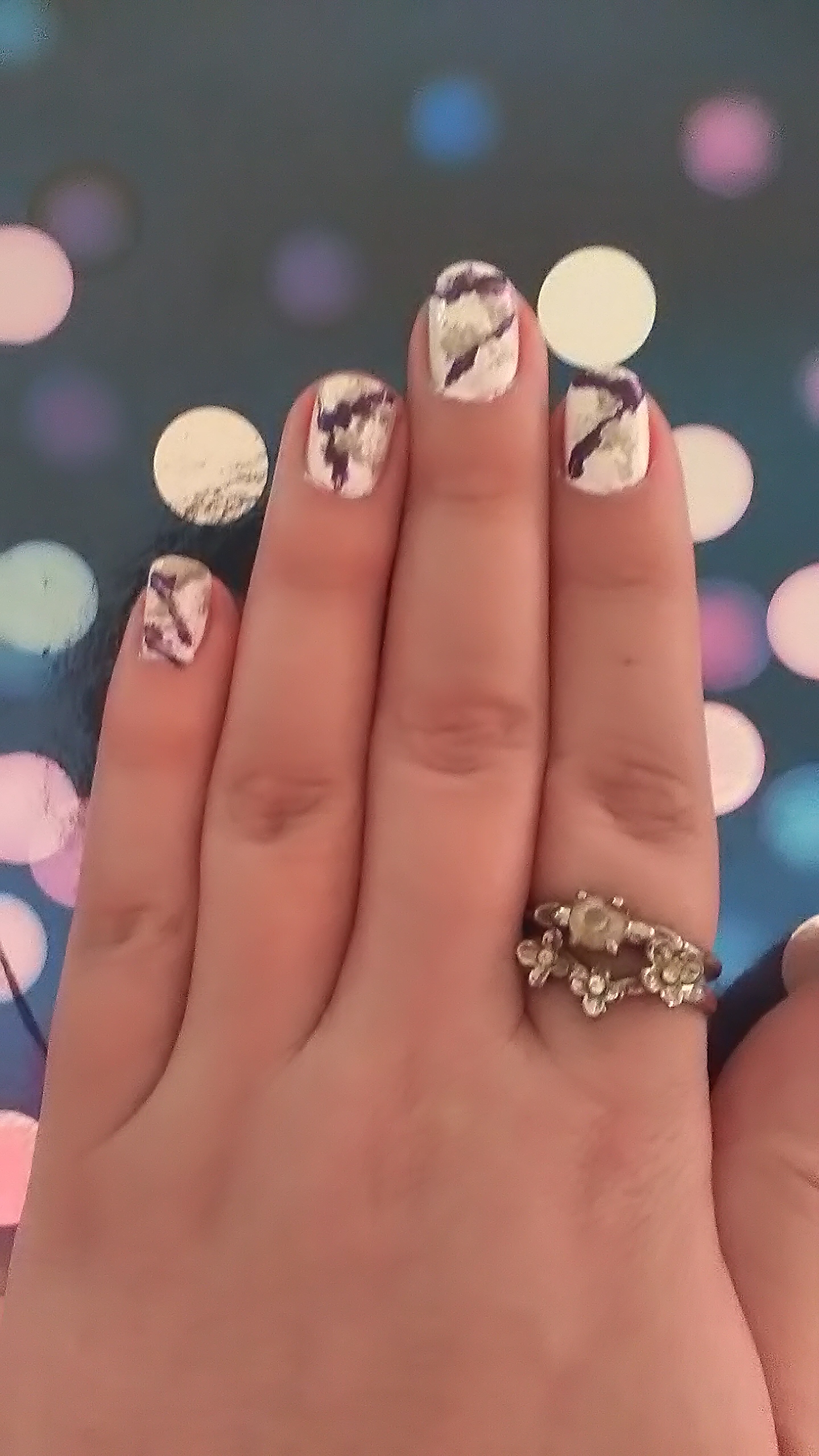 Make sure each nail varies – some nails might have two lines while others may only have one!
Let everything dry and apply a top coat.
And there you have it, easy, breezy marble nail tutorials that anyone can do!
If you enjoyed this post, don't forget to share 🙂