Looking for sexy fragrances? We've got the scopp! Seasons change and so do perfumes. Especially in the fall, we tend to see a lot of new fragrances hit the shelves, and I just love switching mine up every single season. Why? Well I like to keep a smell for one season, and a different one for another. I usually go for light florals in the summer, and dark, spicy ones in the fall and winter. Here are 3 sexy new fragrances that I would like to share with you since they're all so bold but very intoxicating as well…what do you think?
3 New, Sexy Fragrances
1. Michael Kors – Very Hollywood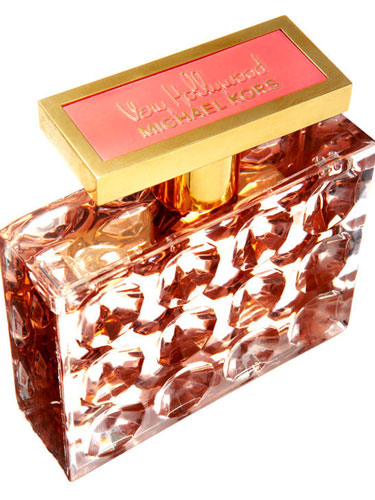 This fragrance is all about embracing Hollywood with notes of gardenia, black currant leaves, and mandarin. Just to let you know, the little hollow impressions on the bottle are supposed to be flashbulb impressions.
2. Marc Jacobs – Lola
I absolutely love the floral and playful scent of Marc Jacon's Lola with a mix of pink peppercorn, ruby red grapefruit, and peony. Oh and let's not forget, the bottle alone is worth the buy, it's adorable!
3. P.S. I Love You
Well here's a to-die-for fragrance that doesn't leave your wallet completely empty. This is the ultimate romantic/flirty scent with notes of rose, golden amber, and White Riesling. Oh and by the way, you can get this delicious romantic fragrance at Bath & Body Works.
If you like this post, please share 🙂