Today we're going to review the Cover Girl LashBlast Luxe mascara! So I told you guys a little while ago that my favorite mascara so far was CoverGirl LashBlast, and it is hands down, still the best in my opinion.
CG LashBlast Luxe Review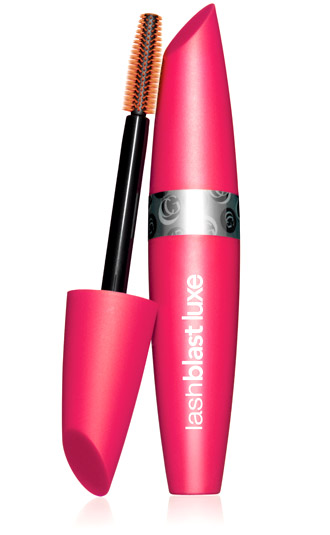 Anyways, CG came out with a new version of LashBlast called LashBlast Luxe which is basically the same thing as the regular one except they promise a little sparkle on the wand that's supposed to show when you put it on. Well I tried it and here's my verdict:
The Luxe is just as good as the regular LashBlast, and I honestly see no difference. It's still got the same great volumizing and lengthening properties, but I couldn't really see any sparkle. Upon really getting close to my mirror and staring, I saw a little sparkle, but still, nothing to swoon over.
So if you're heading out wanting to try LashBlast Luxe, but you already have the regular LashBlast, I suggest saving your money and getting something else instead. There is almost no difference between the two, and although I believe the price is the same, if you've already got the regular LashBlast, just stick with that!