There actually exists a hair mask with gold and caviar? You betcha! I recently picked up a hair mask called Sublime Gold by Miriam Quevedo at Winners, since the cute gold bottle caught my eye. But that's not the only thing that got my attention! As I flipped the bottle to read the ingredients, two little words caught my eye : micronized gold and caviar.
Hair Mask With Gold and Caviar? YES PLEASE!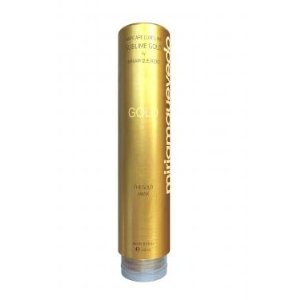 Yes, you read right: this hair mask contains active ingredients of gold and caviar and promises to leave hair silky smooth, soft, and extremely shiny. Now if this mask wasn't going to leave me feeling rich and luxurious, I don't know what would have! And at only $9.99 a bottle, I couldn't resist!
The Gold mask contains the following active ingredients:
Micronized gold
Caviar
Imperial orchid
Bio argan oil
Panthenol
Hydrolysed keratin
Green tea
I swear this mask was made for a greek goddess, so I couldn't wait to try it out for myself! I've been using it for 2 weeks now (almost every single day), and I SWEAR by it. After shampooing, I apply a small amount to my wet hair and massage it throughout. Then, I take a wide tooth comb and brush my hair from bottom to top. Leave it in for 5-15 minutes (the longer the better), and rinse out.
My hair is the silkiest, smoothest, and shiniest it has ever been. NOTHING has ever made my hair look like this, and I'm not just saying that because of all the fancy ingredients it contains. This product really is a miracle in a bottle! Since it contains gold, it also gives your hair some beautiful, natural looking highlights which you'll start seeing after about a week.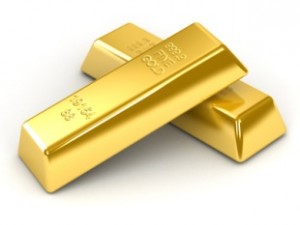 To sum it up, the Miriam Quevedo Gold mask is every girl's must have. I'm not sure where else you can buy it from in stores, but you can definitely find it on eBay and Amazon. Happy shopping and shiny hair to all!