Keep your cool this summer with Secret Summer Cool! Summer is upon us and that means hot breezes, flowy dresses and sandals. Temperatures may be rising but that doesn't mean opting for hosiery that makes you hot. With Secret's Summer Cool, you can look fashionably fresh no matter how many degrees the thermometer chooses to climb. These weather-proof thigh-highs are the perfect summer accessory; not only do they make your legs look fabulous, but they won't stick to you and best of all, they're toeless!
Keep Your Cool This Summer With Secret Summer Cool !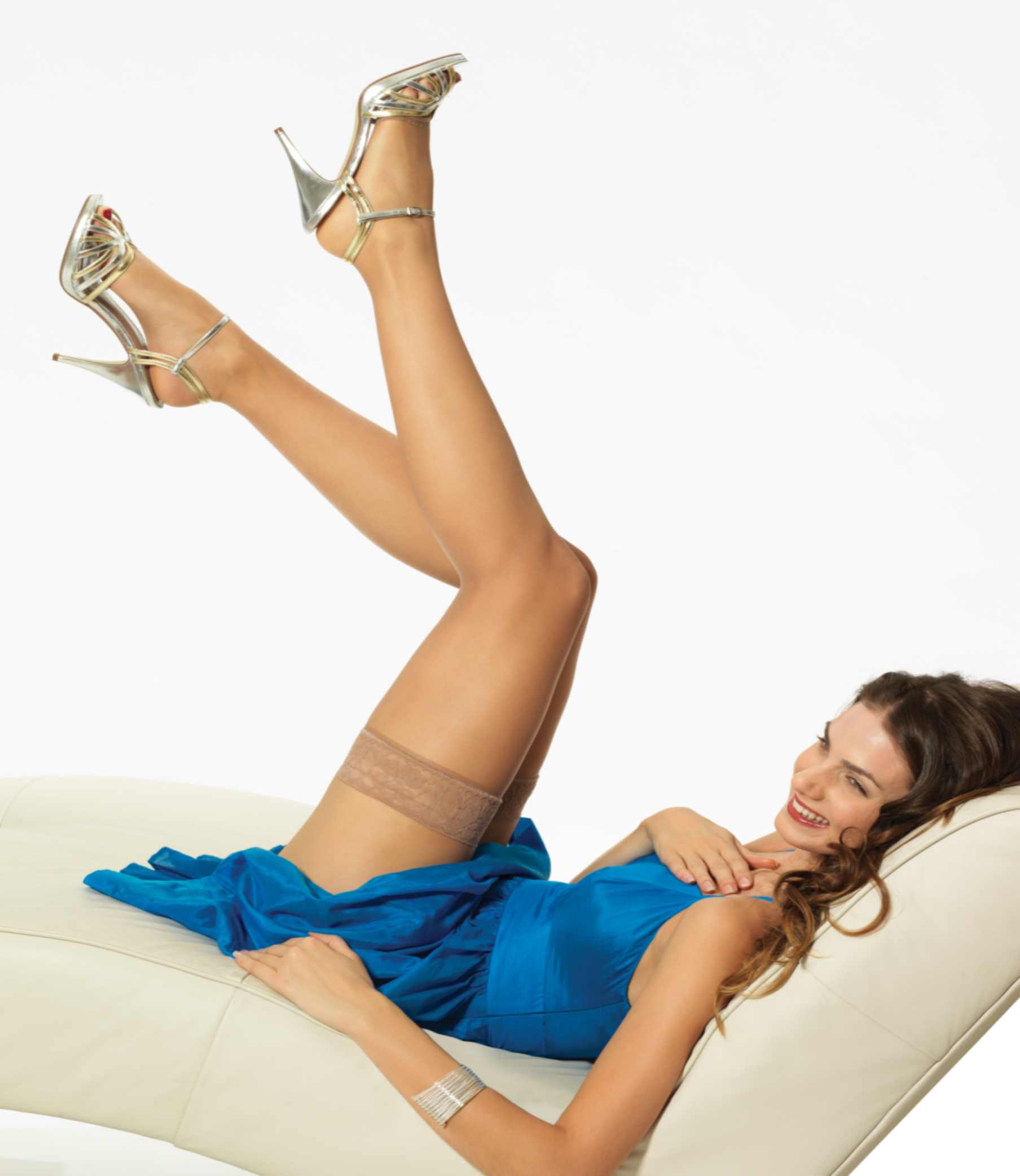 Secret's Summer Cool thigh highs feature an innovative toeless design that is perfectly adapted to summer's sweltering months. A loop of fabric fits comfortably over the big toe, keeping the hose in place while showcasing your pretty pedicured toes. Summer Cool comes in both control top pantyhose and thigh highs (which I have and I love). The hose is offered in a single shade, Summer Nude, which makes legs look long and lean while providing just a dash of barely there color.
So if you've got pasty white legs you've been hiding all winter, Summer Cool is your must-have accessory for this season. You can purchase Secret Summer Cool at department stores, drug stores and mass retailers all across North America. The line ranges in price from $8.50-$10.50.