For the longest time I've been reluctant to shell out $40 (yikes!) for a mere 100ml of Moroccan Argan Oil, but after hearing so many great reviews and its miraculous properties I threw in the towel and went for it. Thankfully, I found an 88.7ml/3oz bottle for just $12 at a home store and I couldn't wait to try it out!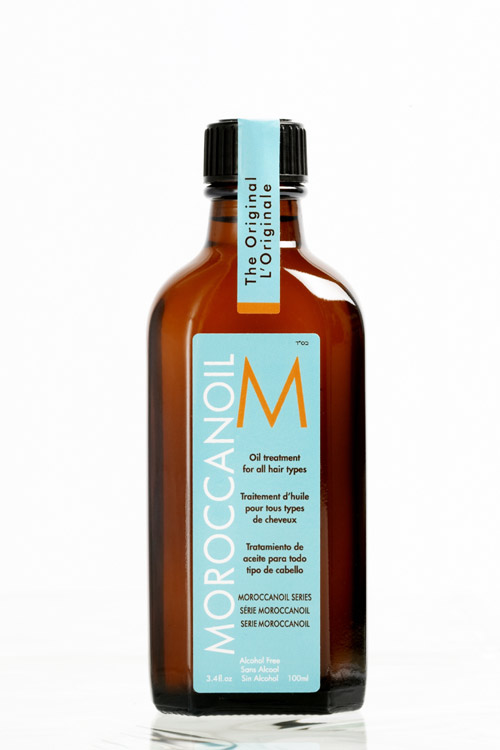 If you don't already know, Moroccan oil comes from the kernels of the argan tree which is exclusive to Morocco. It's revered for its numerous cosmetic and medicinal properties since it contains very high doses of vitamin E and is also rich in carotenes. And as some of you may or may not know, vitamin E is absolutely amazing for skincare problems such as acne, wrinkles, and dark spots, while carotene does wonders for your hair.
So how did this little miracle bottle perform?
VERDICT: MOROCCAN OIL FOR HAIR
Well, I just don't know how I could have gone so long without using it! I initially purchased the Moroccan oil to use on my hair. I used about a quarter-sized amount on wet hair and it was a little too much for my extremely thin strands. While it did leave my hair extremely soft and shiny, it was too flat and so I had realized I used too much product. For fine hair like mine, use only a dime-sized amount and run it over wet hair. You can also use it on dry hair, just make sure you use a tiny little bit as after all, this is still an oil based product.
I have never had shinier hair than after I used the Moroccan oil. Every which way I turned, my hair shone like something I've never seen before. Not only that, but it was super soft to the touch and also very manageable. What I also liked was that it had a really nice fruity/citrusy scent that I really hadn't expected.
I have now been using it on my hair for a week and a half and the difference has been astounding! Girls, I cannot tell you how this product changed my life…it's pretty much the only thing I use on my hair now!
VERDICT: MOROCCAN OIL FOR SKIN
Shockingly, I had no idea that Moroccan oil could be used on skin…I had only heard of its great uses for hair. But just like with all products I buy, I quickly googled it and found out that Moroccan oil is actually amazing on your skin too.
Its medicinal properties helps with acne, scarring, wrinkles, and uneven skin tone. I have combination skin but I'm also still a victim to acne so I was a little scared to apply oil to my face. Anyways, I decided to give it a try since people seemed to be raving about the results they got.
I've been using Moroccan oil on my face and neck for about a week, and I kid you not when I say that I've noticed a significant difference in the way my skin looks. Not only is it softer, but it also got rid of some of my acne scars! I've used hundreds of different skin products over the years, and NOTHING has made such a big difference.
I could go on and on about how great Moroccan oil is, but it's just something you have to try for yourself. And although it may sound a little pricier, think of all of the benefits and the uses you get out of it!
Use it for softer, healthier hair
Use it to get rid of scarring
Get softer skin
Get rid of acne and pimples
To diminish the look of wrinkles
To get rid of stretch marks
All in all, this product definitely gets my seal of approval and then some!