If you've been trying to reduce cellulite, chances are, it may not have worked as well or as quickly as you had hoped. Thankfully, there ARE plenty of natural, non invasive ways that you can reduce cellulite with items that you already have in your pantry! Today we'll show you how to get rid of cellulite using coconut oil. Coconut oil is known for its healing properties, particularly when it comes to scars and cellulite, and this method has been proven to work by thousands of people.
Reduce Cellulite With Coconut Oil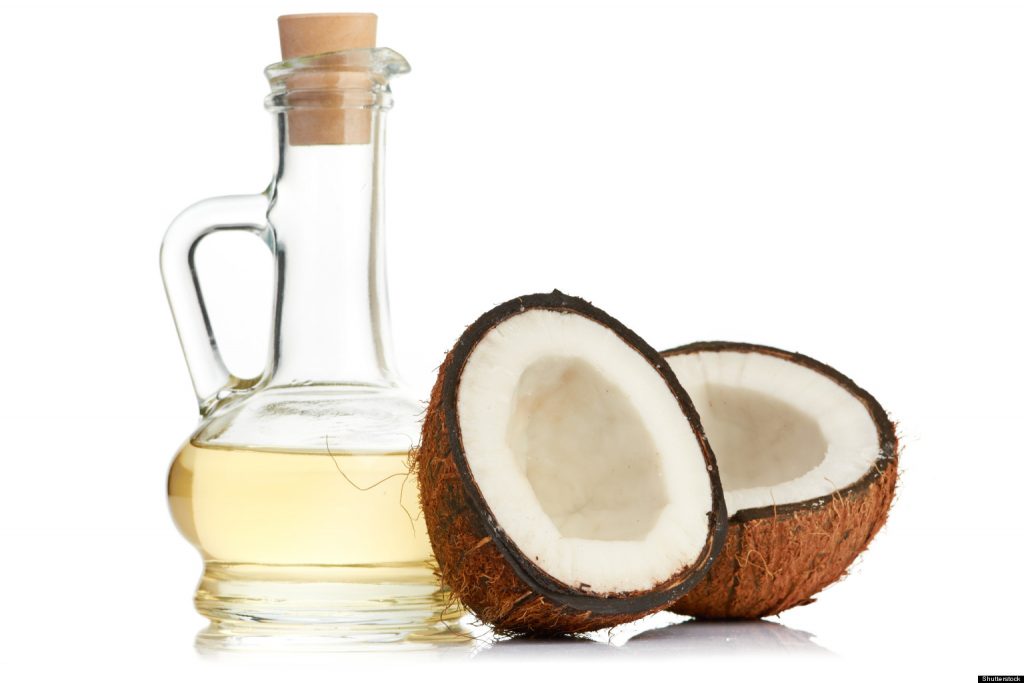 What is Cellulite?
Cellulite occurs when fat is accumulated around the thighs, buttocks, and/or hips. These fat deposits are essentially the unsightly cellulite that we all love to hate. Cellulite doesn't just appear in those who overweight though – there are a number of factors associated with cellulite formation. These factors include but are not limited to genetics, weight distribution, skin elasticity, age, diet, etc…
Now that we've explored what cellulite is and how it is formed, we have a better understand on how to treat it.
The reason why coconut oil works so incredibly well on cellulite is because it contains a lot of Omega fatty acids which penetrate the skin and reduce the appearance of cellulite, fine lines, and scars.
#1. Consuming Coconut Oil
Adding coconut oil to your diet is extremely beneficial, and not just for cellulite. Working from the inside out, coconut oil can cure a number of ailments as well as skin, nail, and hair conditions. So make sure to incorporate coconut oil into every day cooking for overall better health and as a cellulite buster!
#2. Applying Coconut Oil
Every night before bed, massage coconut oil into the affected area for 5-10 minutes. This may seem like a long time, but within just a week, you'll start to notice visible results. The cellulite will slowly dissipate, leaving you with clear, smooth skin.
#3. Coconut Oil Scrub
You can make your own coconut oil scrub by mixing coconut oil with sugar and any essential oils you may have laying around. Coconut oil will penetrate deep into the skin, while sugar will exfoliate and get rid of dead skin cells. Check out this homemade lemon sugar scrub which contains coconut oil to reduce cellulite.
#4. Dry Brush
Dry brushing is a method which involves using a skin brush to massage the affected area to reduce the appearance of cellulite or fine lines. Start by applying coconut oil to the affected areas and then dry brushing that area for 5-10 minutes. This is much easier on the hands than simply massaging it into the skin, and also improves blood circulation.
#5. Coconut Oil + Essential Oils
Mix coconut oil with your favorite essential oils and rub onto the affected area. Because coconut oil is a carrier oil, it often works best when mixed with other, non-carrier oils such as essential oils. Add a few drops of essential oils to some coconut oil and massage the area thoroughly. This combination literally melts the fat and cellulite away.
For more information on cellulite and other skin care issues, check out our Skin Care Blog!
If you like this post, don't forget to share 🙂