Instead of baking under the sun this summer and risk getting skin cancer AND premature wrinkles, go the modern way with self tanners. It's a much more healthier alternative and your skin will definitely thank you later for it. But when it comes to choosing a self tanner, the decision can be a daunting one. There's just SO MANY different self tanners that it's hard to keep track. Do you want a mousse or a lotion? Is this good for face and body, or just body?
Well I'm here to uncomplicate things for you! First thing's first:
Your body self tanner and your face self tanner should be two different ones. The skin on your face is very sensitive, and you don't want to put just anything on there. It could lead to clogged pores which in turn could lead to acne. Nope. No thanks!
So here are the 10 best self tanners for your face and body.
Best Self Tanners For Your Face
Sephora Collection Gradual Self-Tanning Face Water, $16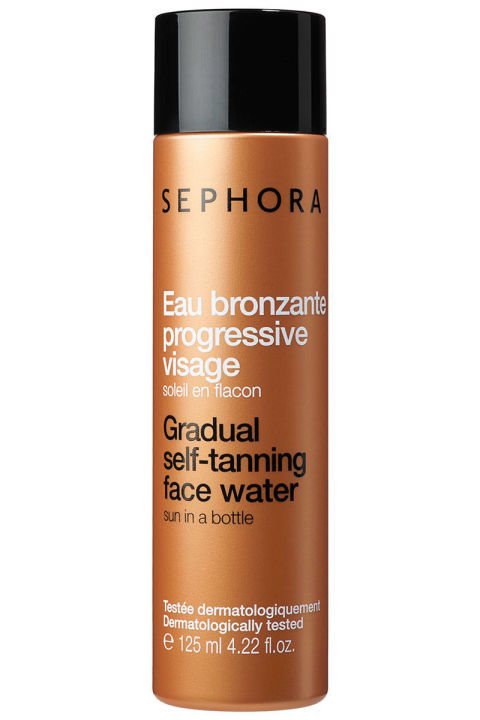 You can find this at your local Sephora or online. The lightweight formula won't feel heavy on your face and it'll give you a really nice overall glow that you'll absolutely love!
Brazilliance Skin Rejuvenating Maracuja Self Tanning Face Towelettes, $21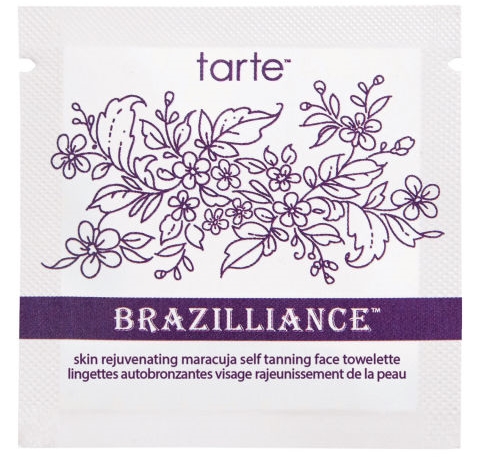 Find it at Ulta or online, these face towelettes are very easy to apply and perfect for the girl on the go. Just wipe it on your face and neck as you would any towelette! It'll give you a nice, gradual glow.
Best Self Tanners For Your Body
St. Tropez Self Tan Luxe Dry Oil, $50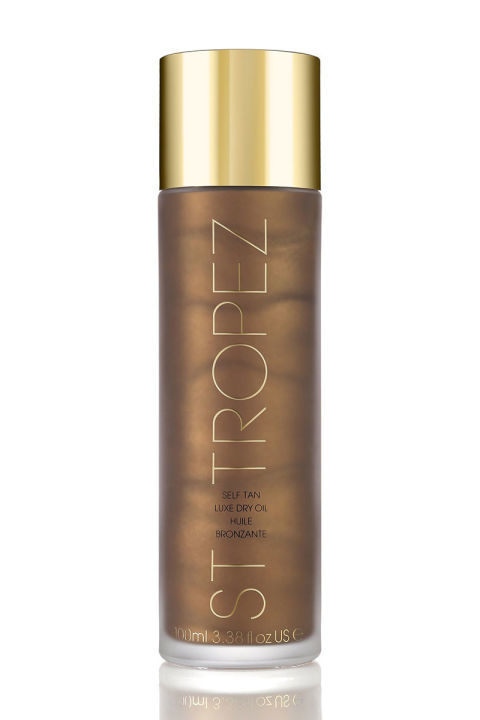 If you've got a little extra dough to spend, the St. Tropez dry oil is the one to go for. It goes on very smooth and the presence of oil will make your tan last that much longer. You can get it at Sephora.
L'Oreal Paris Sublime Bronze Self Tanning Serum, $11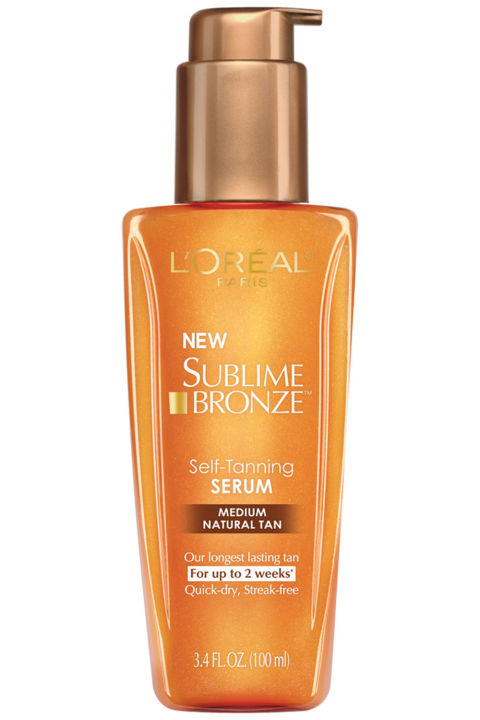 You can easily find this at your local drugstore, the L'Oreal Sublime Bronze tanning serum is very easy to apply and you'll be able to see results immediately. If you're new to self tanning, you may want to just mix a couple of drops with your mosturizer so you start off with a gradual tan.
Vita Liberata Fabulous Tinted Self-Tanning Mousse, $30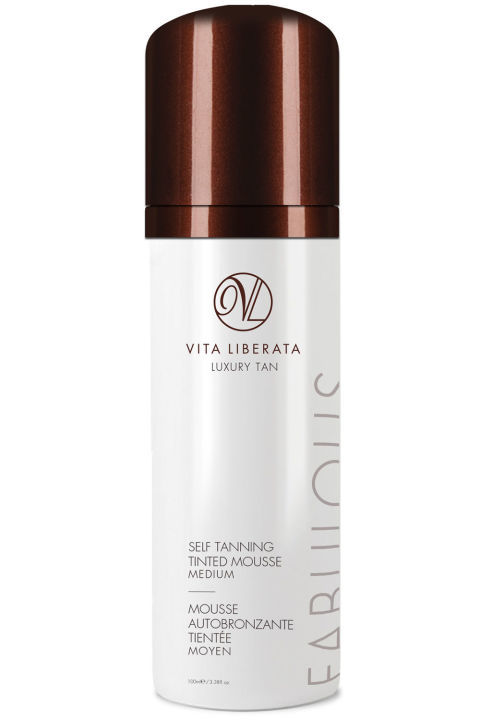 This mousse formula from Sephora is perfect for oily skin as it's very lightweight. Also, it'll dry up very fast so make sure you wear a tanning mitt to prevent your hands from getting stained.
Hampton Sun, Sunless Tanning Gel, $34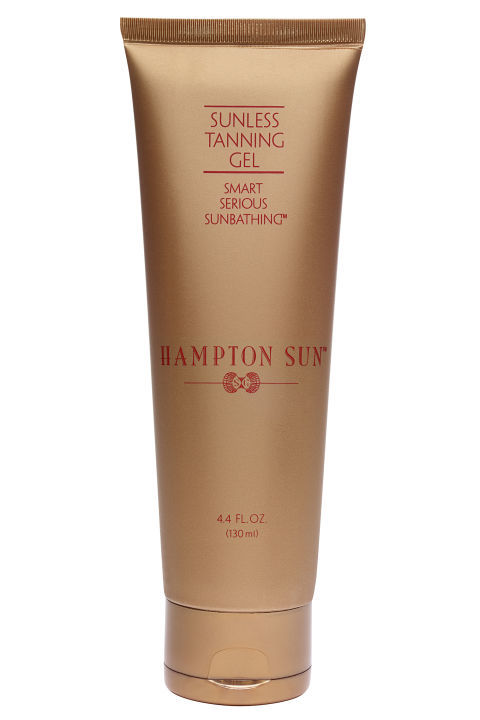 Also at Sephora, this easy to apply gel will dry fast, so it's perfect for the girl on the go! Apply quickly and see the results instantly!
Lorac TANtalizer Body Bronzing Spray, $15
Get this from loraccosmetics.com and see what all the fuss is about! Great for reaching tricky spots,  it's easy to apply since you'll see an immediate result so you'll know exactly what the outcome will be!
Sisley Self Tanning Hydrating Body Skin Care, $128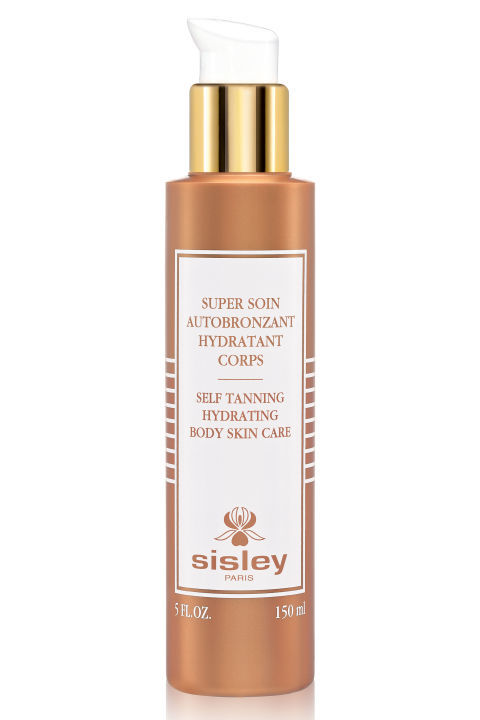 Now THIS is a total splurge that you can get from Nordstrom.com, but it's super hydrating and you'll be very pleased with the results!
Jergens Natural Glow Instant Sun Sunless Tanning Mousse, $12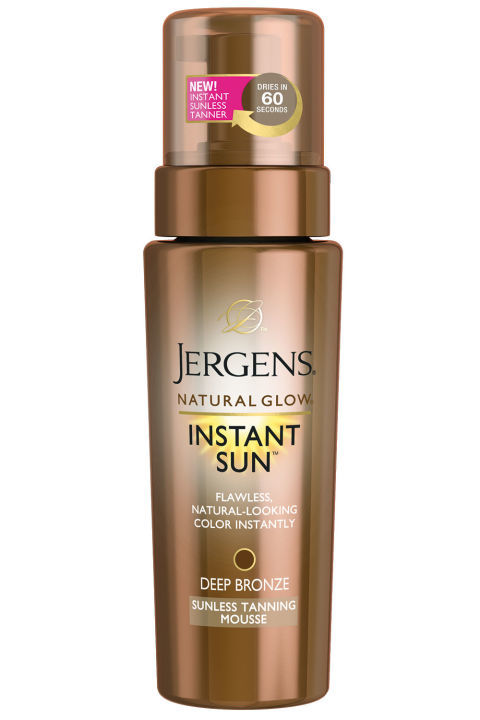 You can grab this from your local drugstore, but be warned: this is specifically for those who already have darker skin or are seasoned veterans of self tanners. You can see it as you apply it to your skin, and it'll give you a nice, dark tan.
Suave Visible Glow Self-Tanning Body Lotion, $7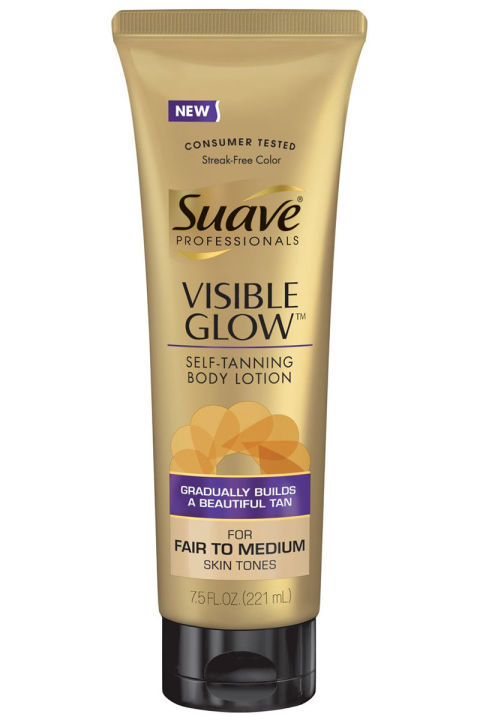 Although it's not going to be immediately visible, you'll need to use this every other day. Then, once you start seeing some color, you can upgrade to everyday use. Get it from your local drugstore.
For best results, make sure your skin is clean and exfoliated.
Do a little test patch to see how a particular self tanner works before applying it everywhere.
Wash your hands as quickly as possible after every use. Otherwise, you could end up with stained palms.
A little goes a long way. Don't apply too much all at once, you can always add more later.
To make your tan last longer, apply a moisturizing oil to your skin (after it has thoroughly dried).
Don't put on light colored clothing right after applying a self-tanner – it could stain your clothes.
So which one will be YOUR go-to tanner this summer? If you liked this post, please share the beauty knowledge 🙂