If you've suffered from acne, you know that it can leave behind some very nasty and stubborn scars. There are scar creams and serums on the market, but a lot of them are loaded with unnecessary ingredients and they can also be quite expensive. This DIY acne scar fading mask is made up of completely natural ingredients that work hard to gently fade away acne scars, dark spots, as well as prevents the formation of acne. Use this DIY acne scar fading mask 2-3 times a week for at least a month for best results! And trust us…you will definitely see a HUGE difference!
DIY Acne Scar Fading Mask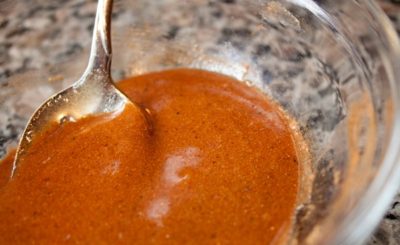 Ingredients:
1 tsp honey
1 tsp nutmeg
1/2 tsp cinnamon
1/2 tsp freshly squeeze lemon juice
Benefits:
Cinnamon contains potent anti-inflammatory and skin lightening properties. Helps fade acne scars and reducing swelling and redness from acne.
Nutmeg is anti-inflammatory. Helps reduce swellings and redness from acne.
Lemon Juice is looaded with vitamin C. Great for skin lightening and removing acne scars and dark spots.
Directions:
Mix all ingredients in a small bowl.
Apply the mask all over your face and neck.
Let sit for 15-30 minutes and wash off with warm water. Pat dry.
Be sure to be consistent and use this face mask at least 2-3 times a week for best results!
Like this post? Share and Pin 🙂