This DIY foaming face wash with aloe and mint is perfect for any skin type including acne prone, aging, dry, and oily. Super easy to make with all natural ingredients and so much cheaper than the store-bought stuff. This foaming face wash calls for essential oils, which you can customize depending on your skin type.
Homemade Foaming Face Wash With Aloe & Mint
This DIY foaming face wash will leave your skin squeaky clean and works for all face types! Just follow the charts below to see which types of essential oils to use.
If your skin is oily:
Frankincense
Lavender
Tea tree (Melaleuca)
Bergamot
Cypress
Geranium
If your skin is dry:
Lavender
Cedarwood
Geranium
If your skin is sensitive:
Lavender
Geranium
If your skin is normal:
Lavender
Geranium
To fight signs of aging:
Frankincense
Lavender
Cypress
Geranium
To prevent and clear up acne:
Lavender
Tea Tree (Melaleuca)
Geranium
You'll Need: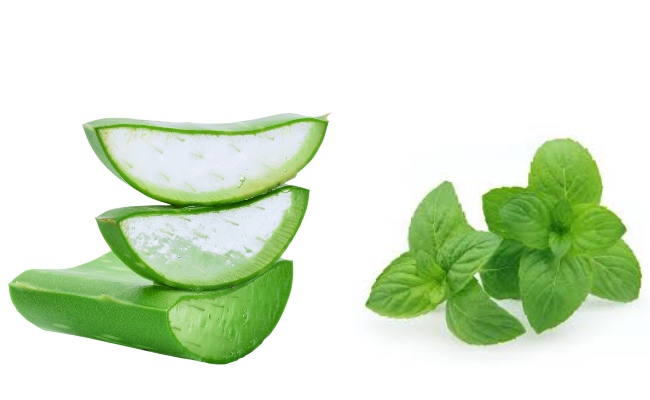 ¼ cup distilled water
¼ cup mild castile soap (unscented)
two tsp. coconut oil, jojoba oil, or almond oil
2 tsp. vegetable glycerin
2 tsp. aloe vera gel
6 drops lavender essential oil
4 drops frankincense essential oil
Foaming soap dispenser
Directions: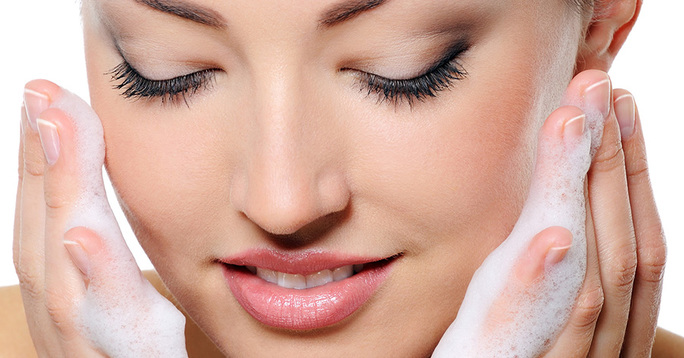 Add all ingredients into soap dispenser and shake well.
Pump 2-3 times and use as a face wash every morning and every night.
If you enjoyed this post, don't forget to share and leave a comment below 🙂