Christmas is almost here and this means it's time for festive Christmas nails! You may not be able to replicate these nail art looks yourself, but take any of these ideas to your local nail bar and they'll be able to replicate it down to a tee!
What we love about these Christmas nails is that most of them are so easy to replicate and so festive! If you find that any of these are too hard for you to replicate, just use them as a base idea and come up with your own festive, unique designs!
Just make sure you have the base colors such as red and green, and go on from there! Add some sparkles, add some decals, and go for it! Christmas is supposed to be tacky and colorful so let your imagination go wild!
Check out all of these ideas below, and see which is your favorite!
Christmas Nails Ideas
#1. Red and White Nails
These red and white nails are perfect for the holidays and aren't too hard to replicate. A bright red polish and a sparkling silver accent are all you need.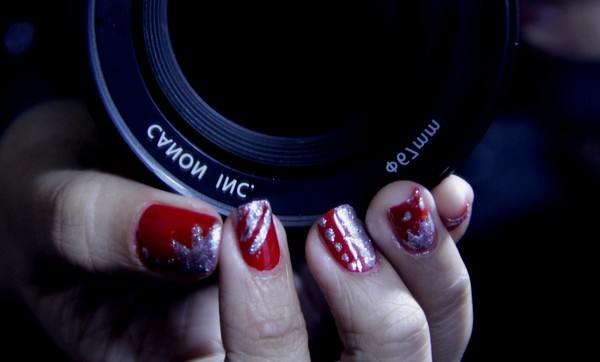 #2. Green, Colorful Christmas Nails
This Christmas nail design will have you singing "O Christmas Tree" in no time! Easy enough to replicate and oh-so-festive!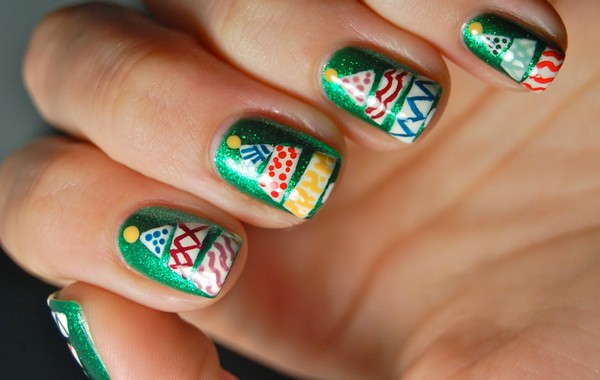 #3. Festive Red Nails
These red, green, and glitter nails are perfect for the holiday season. The middle accent nails look super adorable as well!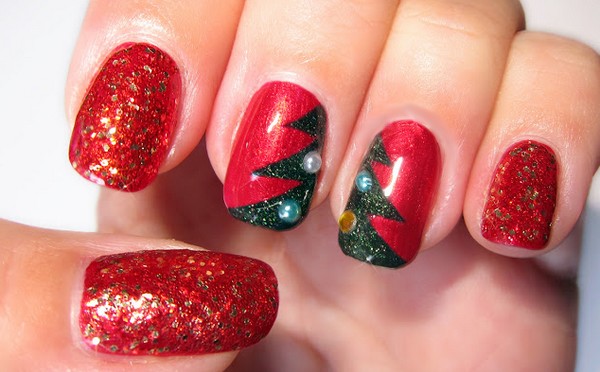 #4. Plaid Red and Green Nails
A more intricate nail design that you may have to show your nail tech in order to successfully replicate!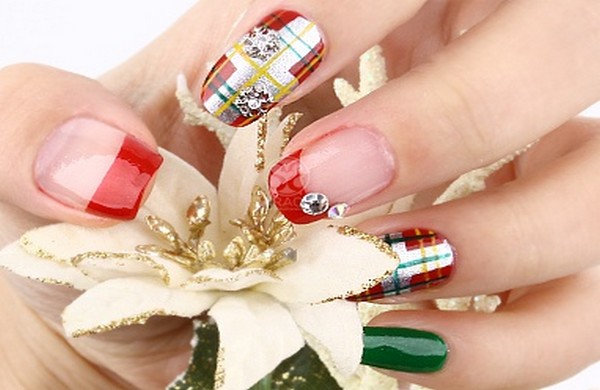 #5. Confetti Christmas Nails
This confetti Christmas nail design has got to be one of our favorites because it's just so festive! No need for a steady hand here – simply dot green, red, and gold glitter all over the nail!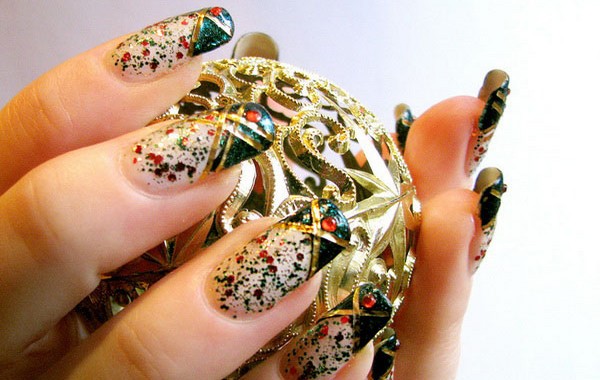 #6. Snow Globes Nail Design
This frosted nail art is reminiscent of a cold snow day, and perfect for the entire season! Use a matte top coat to get that frosted look.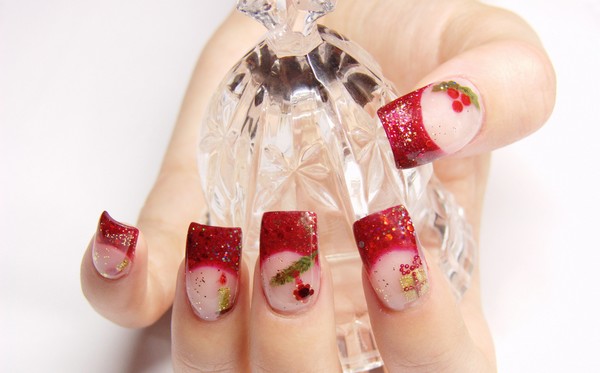 #7. Old School Red Nails
Nothing says festive like tradition, and these traditional Christmas-inspired nails are right up our alley!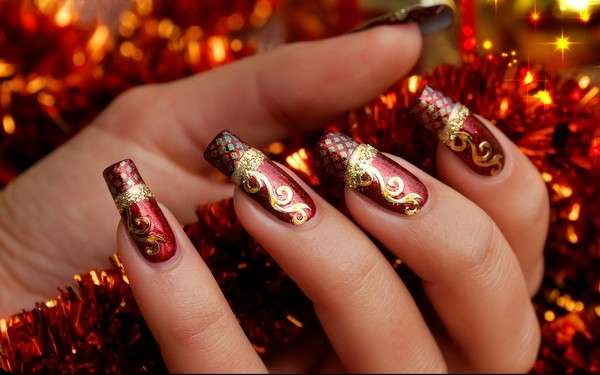 #8. Green and Red Plaid Nails
Plaid Christmas nails are super popular this season, and we can totally see why! Use tape to recreate this look or head to your local nail salon.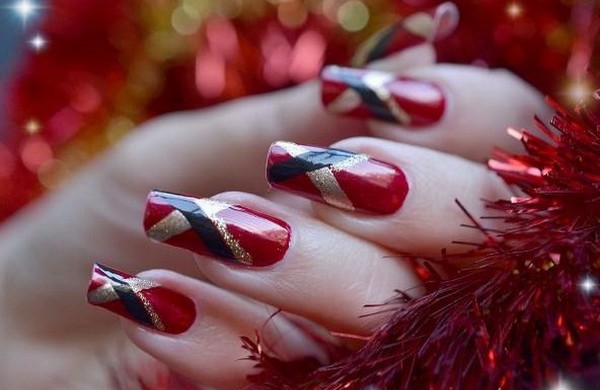 #9. Green, Red, and Sparkles Nail Design
This festive Christmas nail art is full of color and glitter and we couldn't be more excited.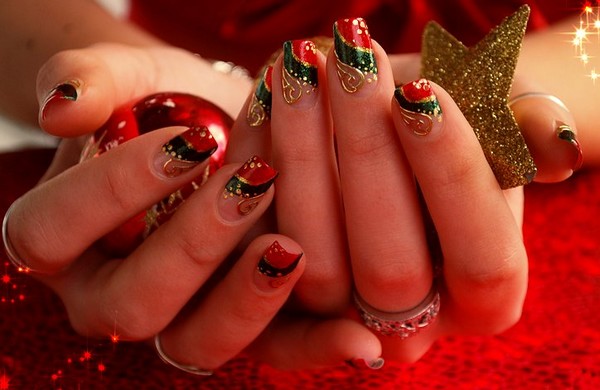 #10. Festive AF Christmas Nails
Looking to really WOW everyone this holiday season? Don't have to lift a finger the entire time? Then these festive AF Christmas nails are just what you need!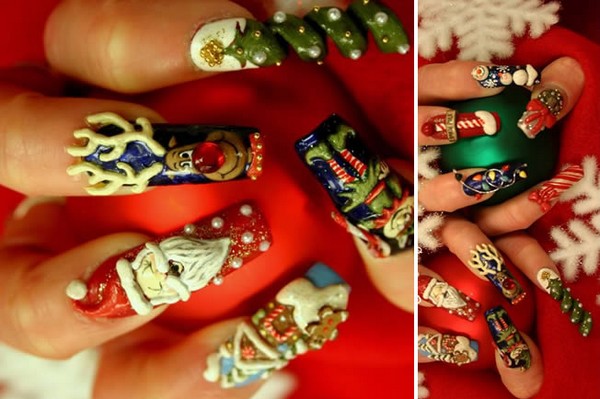 Looking for more nail design ideas? Check these out!
Nail Art Tutorials to Rock This Summer
30 Summer Nail Designs You Can Copy
14 Gorgeous Spring Nail Colors
If you liked this post, don't forget to share 🙂