This homemade anti-aging facial cleanser will make your skin feel and look SO amazing, you'll want to use it every day (and you should too!). Most facial cleansers contain drying agents such as alcohols and other chemicals which not only dry the skin, but irritate it as well. This homemade version is much gentler since it uses only natural ingredients.
What we really love about this homemade anti-aging facial cleanser though is that it's able to deeply cleanse, exfoliate, and hydrate all at the same time. Use this facial cleanser every day to remove dead skin cells, improve elasticity, and encourage collagen production. Collagen is the stuff that keeps your skin looking youthful, and as we age, production of it slows down. The ingredients in this homemade anti-aging facial cleanser ensure that collagen production keeps up so that your skin looks as youthful as ever!
Homemade Anti-Aging Facial Cleanser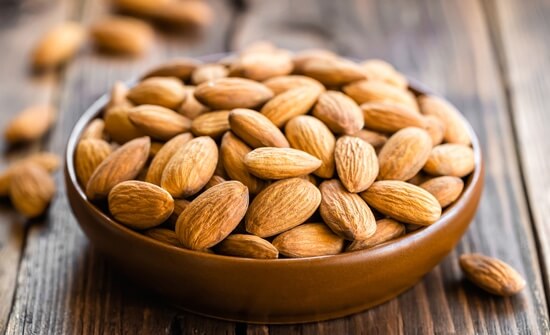 You'll Need:
6 almonds
2 tbsp rice
1-2 tbsp dry whole milk powder (you can use any type of milk powder)
Directions:
In a good processor or grinder, add your almonds and rice and pulsate until finely powdered.
Then, add to a separate bowl with the milk powder and stir until well incorporated.
How to Use the Homamde Anti-Aging Facial Cleanser:
Grab about 1 tsp of the powder mixture and mix in with homemade rose water or homemade rice water to make a paste.
Massage onto face and neck in slow circular motions for about a minute. This will get the blood flowing which improves circulation.
Rinse off with warm water and then rinse again with cold water.
Pat dry and follow up with your favorite moisturizer.
Why This Works:
The powdered milk contains fatty acids which aid in collagen production and also plumps up the skin.
Freshly ground almonds contain vitamin E which is essential in any anti-aging cleansers or creams.
Rice reduces dark spots, discoloration, and prevents wrinkles and has been used for thousands of years in Asian cultures to improve skin.
All three ingredients also work to deeply cleanse and exfoliate the skin.
Use 2-3 times a week for beautiful, youthful skin.
If you like this post, don't forget to share 🙂