Better than Botox? You bet! This homemade anti-wrinkle facial scrub uses natural ingredients to fight the signs of aging in record time! This facial scrub is perfect for aging, mature, oily, and acne prone skin in helping to reduce wrinkles, fine lines, as well as prevent the signs of aging. In fact, this homemade anti-wrinkle facial scrub is SO good, people swear it's just like Botox, if not better! Why not try it out for yourself?!
Homemade Anti-Wrinkle Facial Scrub Recipe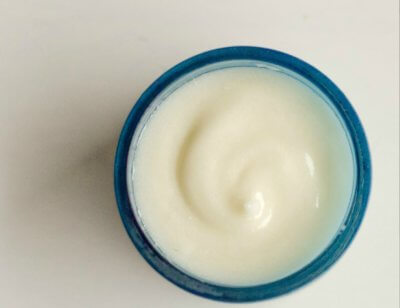 Ingredients:
1 tbsp baking soda
1/2 tbsp raw Manuka honey (if you don't have Manuka honey you can use regular honey, but Manuka honey has amazing anti-inflammatory properties and works like magic on mature skin!)
1 drop pure lavender essential oil
1 drop Frankincense essential oil
Directions:
Mix baking soda and Manuka honey together until it forms a smooth paste.
Add your essential oils and mix again.
Open up your pores by placing a warm, wet washcloth over your face for about a minute.
Apply a small amount of the scrub onto your fingers and massage into face in slow, circular motions.
Keep massaging gently into the skin for 3-5 minutes to remove all dead skin cells and get blood flow into the skin.
Rinse off with warm water.
Pat skin dry and follow up with a moisturizer.
Your skin may be red for 10-15 minutes but this will dissipate.
Use no more than twice a week.
Benefits of Facial Scrub:
Balances skin's pH level
Reduces the amount of wrinkles and fine lines
Remove dead skin cells
Brightens skin
Eliminates scars, dark spots, and age spots
If you like this post, don't forget to share 🙂