When it comes to exfoliating, your legs are one of the most important aspects of that process. Especially now during the summer, a set of silky smooth legs is something you'll definitely want! And with all of the sun you'll be getting, the constant shaving, your skin is taking a beating. So how to exfoliate your legs the proper way? Well there are a few things you need to know and understand before you even begin, so let's get started!
How to Exfoliate Your Legs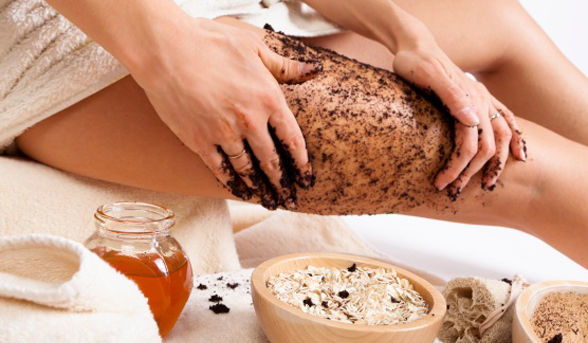 Whether you have dry, oily, or sensitive skin, exfoliating your legs is a crucial part of your beauty regimen. Leg exfoliation is essentially for ALL skin types. Exfoliating the legs on a regular basis not only leaves skin feeling silky soft and smooth, but also prevents cellulite and helps get rid of strawberry legs.
Regular exfoliation essentially gets rid of dead skin cells, dirt, and impurities. These things have been sitting on OR underneath the skin for a period of time. Not exfoliating on a regular basis means that you're letting all of this dirt and dead skin cells accumulate on top of one another. This can mean clogged pores, ingrown hairs, rough skin, and a slew of other skin conditions.
Accumulated dead skin cells is the number one reason for ingrown hairs. When you couple that with improper shaving, you end up with ingrown hairs and rough skin.
When Was The Last Time You Exfoliated?
So when was the last time you exfoliated your legs? If the answer is never, we need to get you hooked now. Dead skin cells accumulate on your skin if you don't get rid of them. This, in turn causes ingrown hairs and flaky skin. If you already exfoliate, then you know the important of keeping your skin "new" and soft. By removing dead skin cells, you'll reveal healthier skin that's been trapped underneath.
How Often Should You Exfoliate?
So how often should you exfoliate your legs or any other body part for that matter? Some people say twice a week, but I am a firm believer of the once a week exfoliation routine. Once a week is more than enough to keep your skin healthy and soft! Also keeps flakiness and ingrown hairs at bay.
Exfoliating Scrubs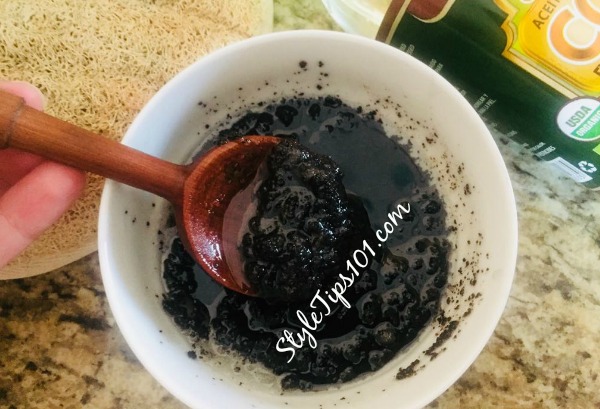 Thirdly, you'll need a body scrub to exfoliate with. You can buy one from your local store, or you can make your own which is so much cheaper. Did I mention you probably already have all the ingredients needed to make your own body scrub?
You can purchase exfoliating scrubs that contain glycolic acid. But it's actually much better for your skin to make your own homemade leg exfoliator, plus it's significantly cheaper! The exfoliation process is fairly easy (see below). You can completely change the look and feel of your skin! So long as you exfoliate your legs once or twice a week. For those with sensitive and/or dry skin, we recommend you only exfoliate once a week. Those with oily skin can go ahead and exfoliate 2-3 times a week for best results.
Today we'll share with you one of our favorite exfoliating scrubs for the legs! This is a super easy, quick, and cheap coffee body scrub.
Homemade Coffee Leg Exfoliator
This easy peasy homemade coffee leg exfoliator will leave legs silky smooth and touchable after just one scrub! Great for preventing ingrown hairs, rough skin, and cellulite too!
Ingredients
1

cup

coffee grounds

Used

1/2

cup

coarse sugar

Such as raw sugar or coconut sugar, but you can use whatever you have on hand!

1/2

cup

coconut oil
Instructions
If the coconut oil is hardened, begin by melting it over a double boiler, or in the microwave.

Once melted, stir in the used coffee grounds and sugar.

Apply while in the shower, over wet skin, massaging into legs in slow, circular motions.

If you wish, you can use a wash mit.

You can also use this scrub on other rougher areas of the body such as elbows, shoulders, and buttocks.

Save any leftover scrub in the refrigerator for up to 1 week.
How-To:
Now that you know the basics for leg exfoliation, it's time to get to it! If you need to shave your legs, make sure you do that AFTER you exfoliate and not before. Your skin will be too sensitive to scrub after a fresh shave!
First, wash your legs as you normally would. Use a loofah with body wash to remove dirt and buildup. Make sure the skin is wet before beginning. This is how to exfoliate your legs the proper way. Grab a quarter sized amount of scrub and apply it to your knee (the roughest part of your leg). Then, in gentle, circular motions start spreading the scrub over your entire leg. You'll feel the little granules working their way across your skin, removing all that nasty dead skin. It's an amazing feeling if you've never done it before! Make sure you don't rub too hard – that's what the granules are for! The circular motion will remove the dead skin cells gently and efficiently. Go up and down your legs until you feel they are soft (it should only take a minute!).
Then, rinse off and go ahead and shave if you want. Pat your legs dry and apply a moisturizer or coconut oil for super soft, silky, touchable legs.
Do this at least once a week, every week, and your legs will feel the softest you've ever felt them.
Use the scrub recipe above to exfoliate other parts of the body. Go in slow circular motions over your shoulders, arms, elbows, chest, and buttocks. This will also help remove dead skin cells from the skin and leave it silky soft and smooth.
Below, we've shared some of our other favorite body scrub recipes! These recipes are easy and won't break the bank. Try one or try them all!
Papaya Body Scrub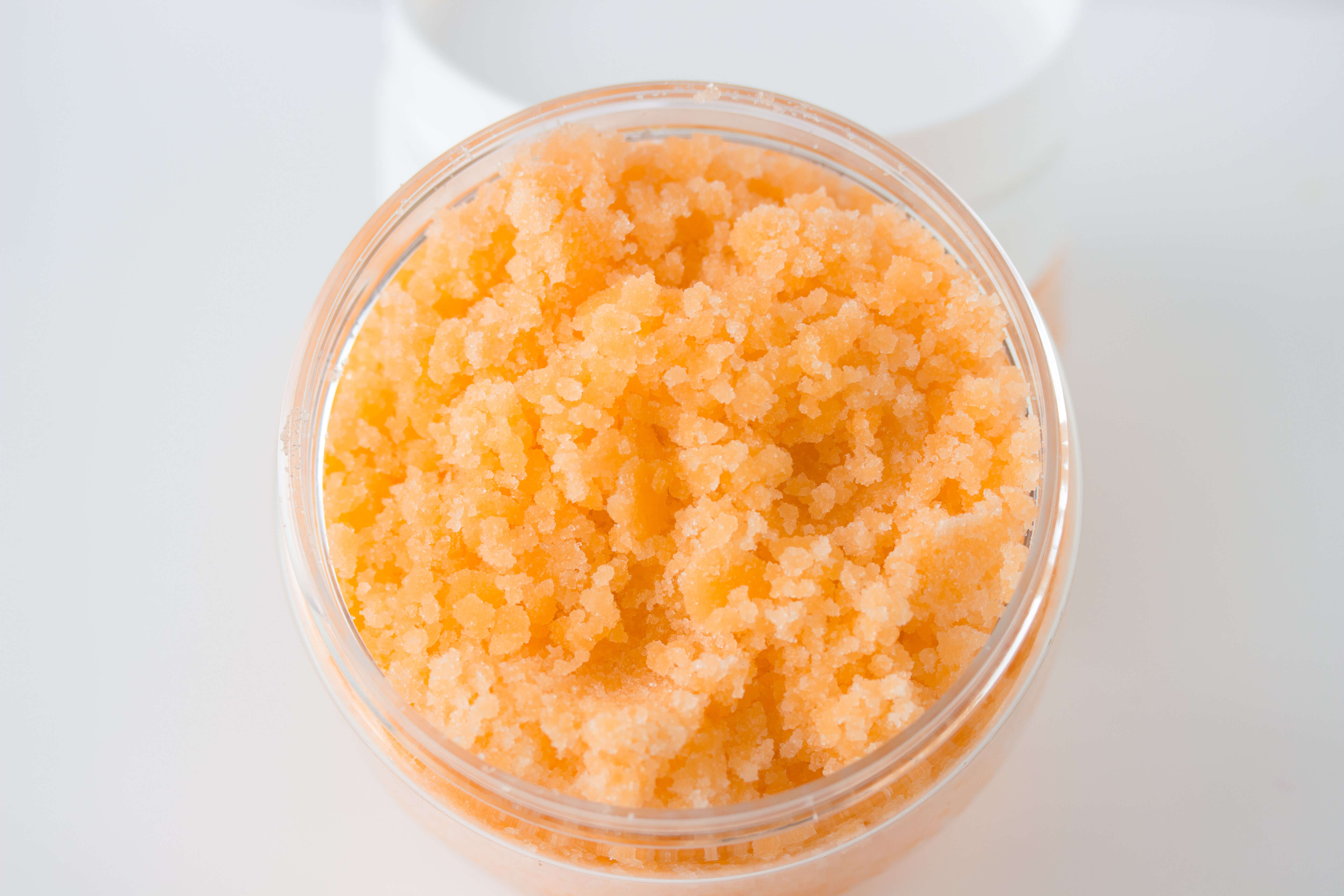 This gentle yet powerful papaya scrub works SO well! Papaya contains exfoliating properties and leaves skin glowing. Use 2-3 times a week for best results!
Papaya Body Scrub
Get rid of dead skin cells and exfoliate with this papaya body scrub. It will leave your skin soft and glowing!
Ingredients
2/3

cup

fresh papaya

1/2

cup

white or brown sugar

3

tbsp

coconut milk or regular milk
Instructions
Cut a fresh papaya in half and scoop out the seeds.

Scoop out about 2/3 cup of papaya and mash it until it forms into a paste.

Scoop the mashed papaya into a bowl, and mix in sugar and milk.

Use immediately on wet skin and rub in slow, circular motions.
Coconut Strawberry Body Scrub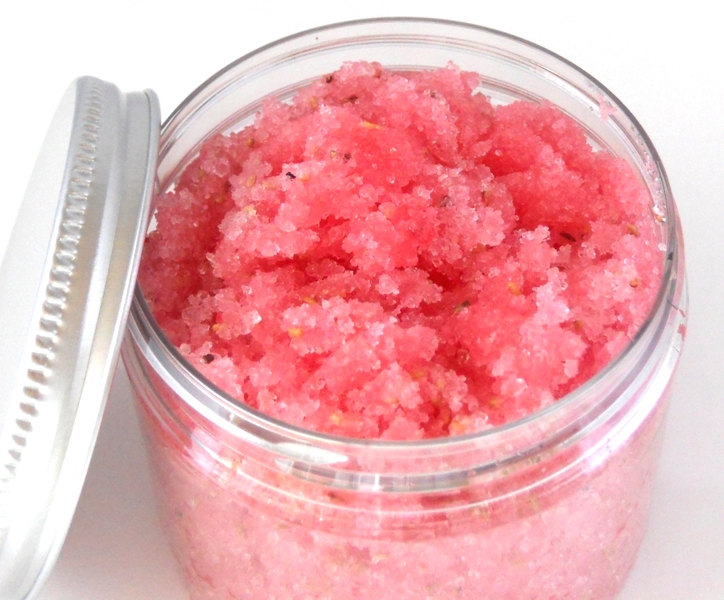 A delectable and oh-so-dreamy body scrub that smells like heaven! Use on a regular basis for super soft legs and skin!
Coconut Strawberry Body Scrub
A delectable coconut strawberry body scrub that will leave your legs and the rest of your skin silky smooth!
Ingredients
1

cup

white sugar

1/2

cup

organic, cold pressed coconut oil

2

tsp

dried strawberry powder

10

drops

strawberry essential oil

5-10

drops

coconut flavor oil

optional
Instructions
In a microwave safe bowl, or over a double boiler, melt the coconut oil if need be.

In a medium sized bowl, mix together the sugar and strawberry powder.

Add the melted coconut oil to the sugar mix and stir well.

Lastly, add the strawberry and coconut oils and stir well.

Store in a clean, airtight jar or container.

Use once or twice a week onto wet skin.
Cinnamon Body Scrub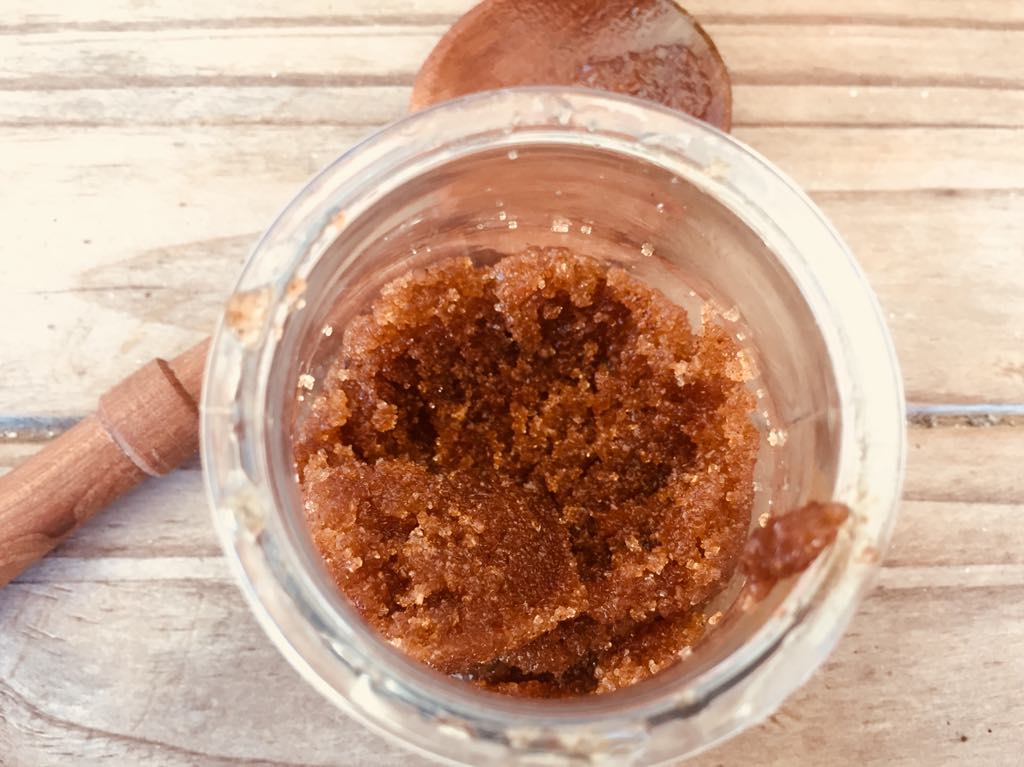 Perfect for the cold, winter months, this cinnamon body scrub exfoliates and leave skin smooth! Use once or twice a week for best results.
Cinnamon Body Scrub
An easy and fun body scrub to make that'll leave your skin soft and glowing. Perfect for cold, winter months!
Ingredients
1 1/4

cup

brown sugar

1

tbsp

cinnamon

1

cup

coconut oil

or any other carrier oil of your choice

10

drops

cinnamon essential oil

optional

2

drops

vanilla extract

optional
Instructions
If need be, melt the coconut oil in a double boiler or in a microwave safe bowl.

Combine all ingredients together until well mixed.

Apply to wet skin, rubbing in slow, circular motions.
Dry Brushing
Dry brushing is another method of exfoliating. It consists of using a special brush designed to go over the skin. It's used much in the same way you would use a hair brush to comb out your hair. The act of dry brushing will get rid of dead skin cells and leave skin silky smooth. It's recommended that you use dry brushing before any hair removal, as it's gentler than regular exfoliating.
So now that you know how to exfoliate your legs, share the knowledge!