We often forget to follow our regular beauty routines on a daily or weekly basis. Whether we forget to tone or moisturize, these are all important steps in ensuring beautiful, glowing skin. Skipping steps can cause breakouts such as blemishes, blackheads, or whiteheads, dry skin, and an excess of oil. It's important to follow these steps, so we've created a beauty calendar that you can print and tape up, so that you never miss a step!
Beauty Calendar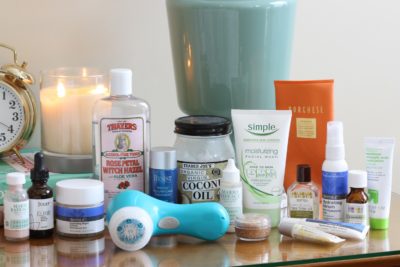 Follow this beauty calendar to get the most out of your beauty routine and have flawless, perfect skin!
Every Day:
Every day, twice a day, you should be cleansing, using a toner, moisturizing, and using a serum. For those with dry skin, you can skip the toner, but those with oily skin should use a toner twice a day: once in the morning and once at night before bed. Cleansing, moisturizing, and serum should also be used twice a day: once in the morning and once at night before bed.
Once a Week:
Once a week, you should exfoliate. You can make your own exfoliator or scrub with just a few natural ingredients! For those with oily skin, you can exfoliate twice a week. Also check out our library of over 20 body scrub recipes!
Also once a week, you should apply a face mask to get rid of all the dirt, detoxify, and reveal softer skin. Choose from any one of these 5 DIY face masks for all skin types.
Twice a Week:
For those with oily/acne prone skin, you should exfoliate and apply a face mask. Doing this twice a week instead of once a week ensures that you remove all bacteria, detoxify your skin, and reduce the amount of oil.
Once a Month:
Once a month, you should get a professional microdermabrasion to smooth skin, remove dead skin cells, and hydrate dry, parched skin.
Print the beauty calendar below and be on your way to better skin!
If you like this post, don't forget to share 🙂