Clay masks are one of the best face masks you can make because they can draw out sooo many impurities and leave skin looking and feeling fresh and clean! Unfortunately, clay masks can be quite harsh for those with sensitive skin, and that's where this DIY honey clay mask comes in! The soothing and hydrating honey counteracts with the otherwise harsh clay, and, when combined together, make the perfect marriage! Use this mask once or twice a week to draw out impurities and dirt, detoxify the skin, shrink pores, keep acne at bay, and leave skin looking glowing!
DIY Honey Clay Mask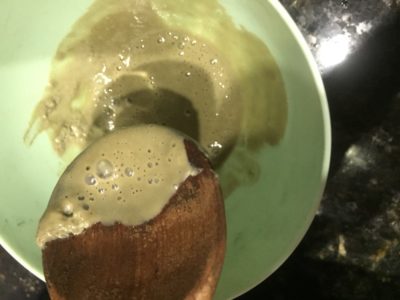 You'll Need:
1 tsp clay powder (you can use any type of clay you have on hand!)
1/2 tsp honey
1 drop lavender essential oil
a few drops of water OR apple cider vinegar. For those with sensitive skin, we recommend you use water. For those with oily/acne prone skin, apple cider vinegar is your best bet!
Directions: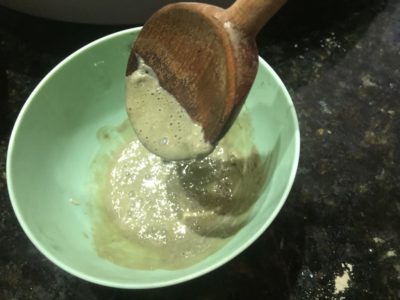 To a small, non-metal bowl, add the clay, honey, and lavender essential oil.
Start stirring the mixture using a wooden spoon (remember, metal utensils counteract with the clay).
As you're stirring, start adding in water or apple cider vinegar, one drop at a time, until a smooth paste consistency forms.
Apply the mask to cleansed skin and leave on for 10-15 minutes or until you feel the mask has tightened onto your skin.
Wash the mask off using a wet and soft washcloth.
Rinse off any leftover residue and pat dry.
You may see redness, but this is normal, and will go away within 30 minutes.
Follow up with a light moisturizer.
Use once or twice a week.
Benefits of DIY Honey Clay Mask
Deep cleansing
Detoxifying
Prevents breakouts
Tightens and shrinks pores
Prevents wrinkles and fine lines
Purifies the skin
Fixes imperfections
Smooths skin
Reveal bright, glowing, and youthful skin
Like this post? Share and Pin 🙂