This ultra nourishing, pore minimizing, skin tightening avocado egg white face mask is SO easy to make and will give way better results than ANY store bought face mask!
Made entirely of natural ingredients, this homemade avocado egg white face mask can be whipped up in minutes. It's also a super fun DIY project to make during a girls night in or even with your kids. Gentle enough for even the most sensitive of skins, this homemade avocado egg white face mask will replenish moisture, tighten loose, saggy skin, and shrink pores!
Avocado Egg White Face Mask Recipe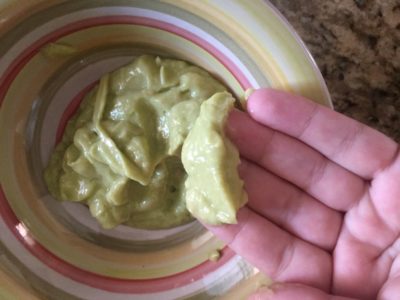 You'll Need:
Benefits of Avocado Egg White Face Mask:
Benefits of Avocado: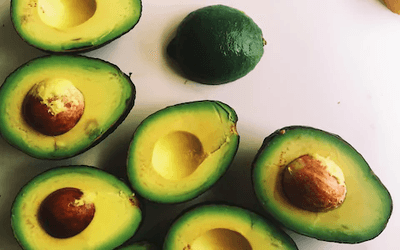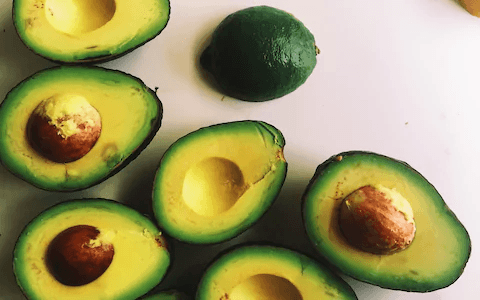 Avocados are loaded with omega 3 fatty acids as well as with vitamins A, D, and E. They also contain potassium, lecithin, and a slew of other ingredients which are super beneficial to the skin. Because these ingredients are so rich and powerful, the skin can easily absorb them, ensuring better skin in a faster time.
Avocados are also full of antioxidants and vitamins which can help to heal sensitive, dry, and irritated skin. Those who suffer from eczema and/or psoriasis can definitely benefit from this all powerful berry (yes avocados are actually berries!).
Because of its anti-inflammatory properties, avocado can also help those with acne prone skin. It can help reduce redness and inflammation in a pinch!
A recent study has also found that avocados actually have healing properties. In a nutshell, the fatty and oleic acids in avocados can promote collagen synthesis, which is basically the process of creating new connective tissue. Therefore, avocado and avocado oil can be applied to wounds or burnt skin, and can also help with a slew of other skin problems.
Last but not least, avocados can also help with the tightening of the skin since it is chock full of fatty acids. Consuming avocados can help the skin retain its elasticity.
Benefits of Egg White: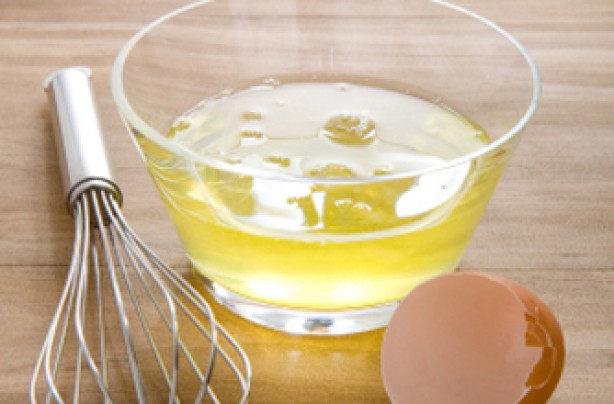 Egg whites are packed full of protein, unlike the egg yolk, which is mostly comprised of cholesterol. Because of their high protein content, egg whites are capable of tightening the skin and reducing the signs of aging. An egg white face mask has the ability to shrink pores, reduce the appearance of wrinkles and fine lines, and absorb excess oil.
While egg white don't contain a lot of vitamins and minerals, they do contain a few, which can help ameliorate the skin's overall health and appearance.
Because of its tightening properties, an egg white face mask is often used to treat sagging and oily skin. With continued use, egg whites can reduce the appearance of crows feet, fine lines, and wrinkles.
Egg whites can also help to tone skin and balance the skin's pH, by evening out the skin tone, making it an ideal ingredient for those with blotchy or red skin.
Directions:
Pit and mash a ripe avocado until a smooth paste forms.
Separate the egg white and mix in with the mashed avocado and lemon juice.
You can even place all ingredients in a blender or food processor to make a nice, smooth, easy to apply paste.
Or you can just mash the avocado and mix in the rest of the ingredients.
Apply the mask to a cleansed face, and lay back and relax for about 20 minutes.
Please keep in mind that this mask is a little messy, so we recommend you just lay down and listen to some music while the mask does its magic! Think of it as a little R&R for yourself!
Wash the mask off with lukewarm water and pat dry.
Follow up with a homemade toner if you have oily/acne prone skin, and a light moisturizer.
To keep wrinkles at bay, shrink pores, and keep the skin nice and moisturized, make this mask twice a week!
Variations: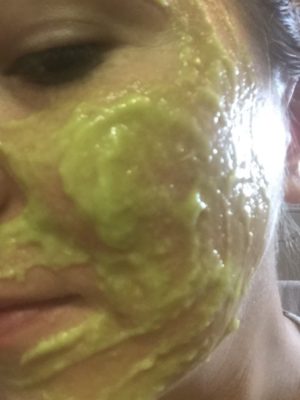 Don't have a ripe avocado you can use? No worries, there are plenty of other egg white mask variations you can try!
Egg White Mask For Dry Skin:
For those with dry skin, we recommend a honey and egg white face mask that will help nourish the skin.
1 egg white
1 tablespoon of honey
Crack an egg and separate the yolk. Mix in the egg white with a tablespoon of honey and apply to skin. Leave on for 10-15 minutes or until you feel a tightening sensation of the skin.
Remove the mask with warm water and pat the skin dry. Follow up with a light moisturizer and repeat 2-3 times a week.
Egg White Mask For Acne Prone Skin
This simple variation uses only one egg white and lemon juice to fend off breakouts and reduce the appearance of scars, dark spots, and age spots
1 egg white
1 tablespoon freshly squeezed lemon juice, preferably organic
Crack an egg and separate the egg yolk. Mix in the egg white with a tablespoon of freshly squeezed lemon juice until well combined. Apply to a cleansed face and leave on for 5-10 minutes. Rinse off with warm water and pat dry. Use once or twice a week.
Egg White Mask For Sensitive Skin
For those with sensitive and irritated skin, we recommend you use oats/oatmeal as it can calm red, irritated skin.
1 egg white
1 tablespoon of finely ground oats
Grind the oats to a very fine powdered consistency. Mix in an egg white and stir until well incorporated. If you find that the consistency is too thin, add a little bit more ground oats. If the consistency is too thick, add a few drops of milk. The mixture should easily spread onto the skin.
Apply to cleansed skin and leave on for 10-15 minutes. Remove with a warm washcloth and rinse off with cold water. Pat dry and follow up with your favorite moisturizer.
Looking for more egg white mask recipes? Check these out!
DIY Egg White Mask for Firmer Skin
Vaseline and Egg White Face Mask 
DIY Blackhead and Facial Hair Remover
Like this post? Share, Pin, and Comment Below 🙂