The Koreans know a thing or two when it comes to beautiful, perfect, and flawless skin! Just take a look at the thousands of face masks, sheet masks, creams, and serums that have overtaken the beauty market…not to mention the flawless skin that comes along with it! So we thought why not combine all of those things into one all-powerful, all-knowing Korean face mask that you can make at home? This DIY Korean face mask is all natural and super easy to whip up, but most of all, it will leave your skin looking and feeling like perfection!
Saggy skin and wrinkles? Acne prone skin? Oily skin? Uneven skin tone? This DIY Korean face mask can fix all of those things and do SO much more! Immediately after using this mask you'll notice brighter, softer, and more supple skin. After using it a few times (we recommend 2-3 times a week for best results), you'll notice wrinkles and fine lines will be less pronounced, acne will start to deteriorate, and uneven skin tone will even out!
DIY Korean Face Mask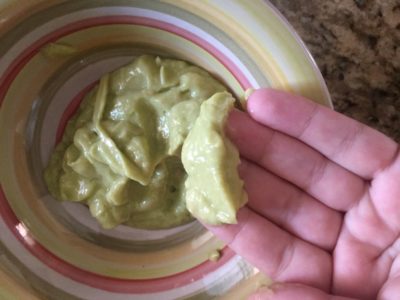 Ingredients:
1/4 mashed avocado – hydrating & moisturizing
1 tsp freshly squeezed lemon juice – evens out skin tone, cleanses, and reduces appearance of dark spots and scars
1/2 tbsp olive oil – cleansing & nourishing
1 tbsp honey – antibacterial & anti-inflammatory
Directions:
In a small bowl, mix all ingredients together.
Apply to clean skin and leave on for 20-25 minutes.
Rinse off with lukewarm water and pat dry.
Follow up with a moisturizer or serum.
Repeat 2-3 times a week for best results.
Like this post? Share and Pin 🙂