You already know about wine hair…but wine color nails?! Call them burgundy, dark red, or maroon, but we prefer to refer to them as wine nails…because wine not? Wine color nails are the hottest nail trend this year and for good reason too! This easy-to-find nail color is a classic but with a new twist: a deep, burgundy color that will pair perfectly with a Cabernet Sauvignon on your next wine tour!
These wine nail looks are perfect all year round and they'll give your manicure a super classy AND classic look. Whether you decide to go for matte wine colors or glossy wine colors, the choice is all yours – this wine look is here to stay…at least for the foreseeable future! Burgundy nail designs, or wine nail designs, are always classy and are perfect for almost any occasion. They work on long nails and short nails, and give your manicure a nice and polished look.
Wine Nails
#1. Wine Glass Nails
Have a glass of wine with these wine glass nails that are perfect for a weekend vineyard tour! Have a friend replicate the wine glass or head on over to your local nail salon.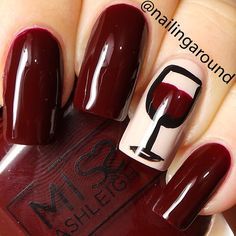 #2. Dark Wine
This deep burgundy nail polish looks amazing on all nail shapes and length. Be sure to add a shiny top coat to get this effect. Definitely makes us crave a glass of red wine!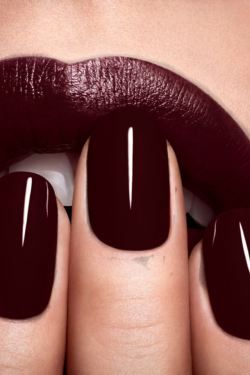 #3. Wine & Pink Nails
Who knew pink and burgundy would go so well together? This accent nail design is great all year round. Be sure to add tons of sparkles and a shiny top coat.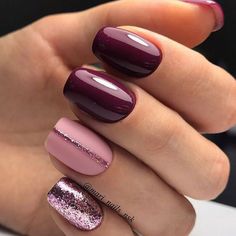 #4. Tribal Wine
Bring out your inner tribal child with this super cool tribal pattern nail design. This nail art can be a little hard to pull off, so bring this picture to your nail salon.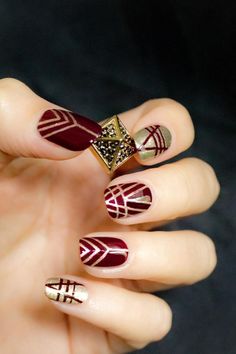 #5. Matte Wine
The hottest nail trend, matte nails, is definitely here to stay. Use a matte wine nail polish, or pick up a matte top coat to transform all of your polishes from glossy to matte in a pinch! Matte burgundy nails is the way to go!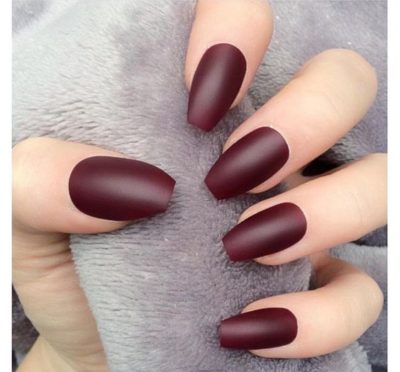 #6. Wine Sparkle
Perfect for the holidays, this sparkly wine nail design is reminiscent of old school Christmas. The deep red shade is perfect to rock all season long!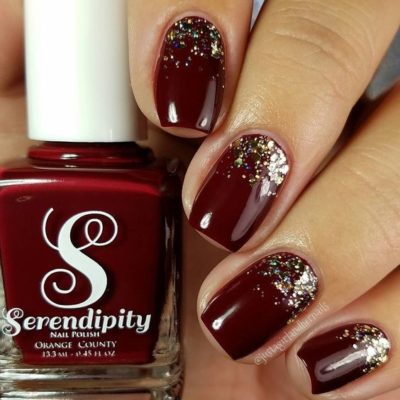 #7. Glossy Wine Nails With Accent
These super glossy nails are the perfect pairing for an office Christmas party. Turn this design into your own by changing the accent nail into other colors such as black, white, or gold.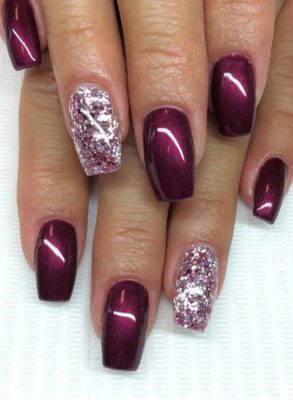 #8. Deep Burgundy Nails
This deep burgundy nail polish is great for the colder, winter seasons, and also looks great on short nails. This nail design also works on all skin tones!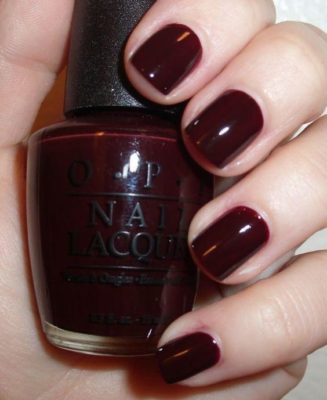 #9. Sparkling Wine
This nail design has everything: sparkles, matte, and glossy! It's the perfect holiday accessory that you won't wanna be without this season!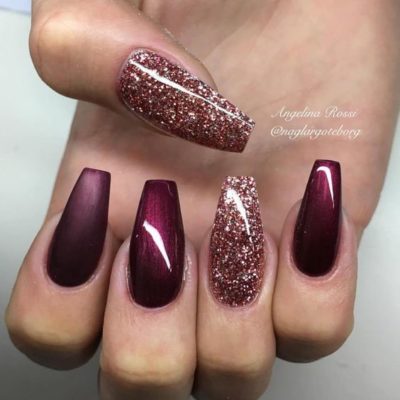 #10. Light & Dark Wine
For a fancier twist to wine color nails, opt for this nail design. Head to your local nail salon and have them replicate this over-the-top look! Looks best on coffin shaped nails and works for any skin tone!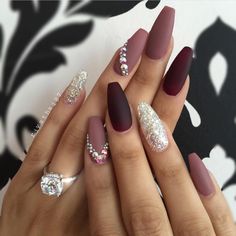 #11. Matte Wine Nails
These matte wine nails pair perfectly with a glass of red wine and with some super cute rings, as seen in the picture. Works on all nail shapes including square, short, and coffin shaped.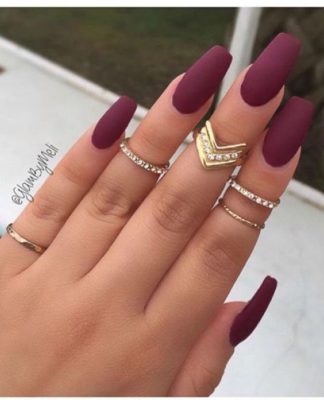 Try out any or ALL of these beautiful wine colored nails. The great thing about this nail polish color is that it's truly timeless. Red, whatsoever shade it is, will always be in, so don't be afraid to pick up some bottles of red…nail polish that is! But of course, nothing pairs better with red nail polish than a good glass of red wine!
What even MORE wine? Check out this DIY wine lip scrub…made with real wine 😉