Strawberries and kiwis are in full abundance right now, and if you happen to have a few extra on hand, why not whip them up into a delectable strawberry kiwi face mask? Strawberries are natural exfoliants and skin brighteners, while kiwis gently cleanse, exfoliate, and leave skin glowing! This DIY strawberry kiwi face mask is one of our favorite masks to make because there's something that feels SO right about applying fresh fruits to the skin (probably because we know they're packed with good-for-your vitamins and minerals!).
DIY Strawberry Kiwi Face Mask Recipe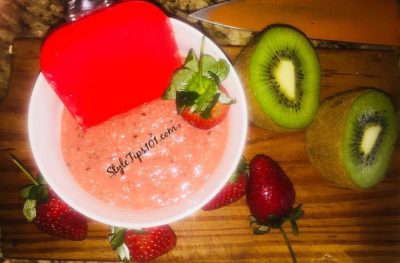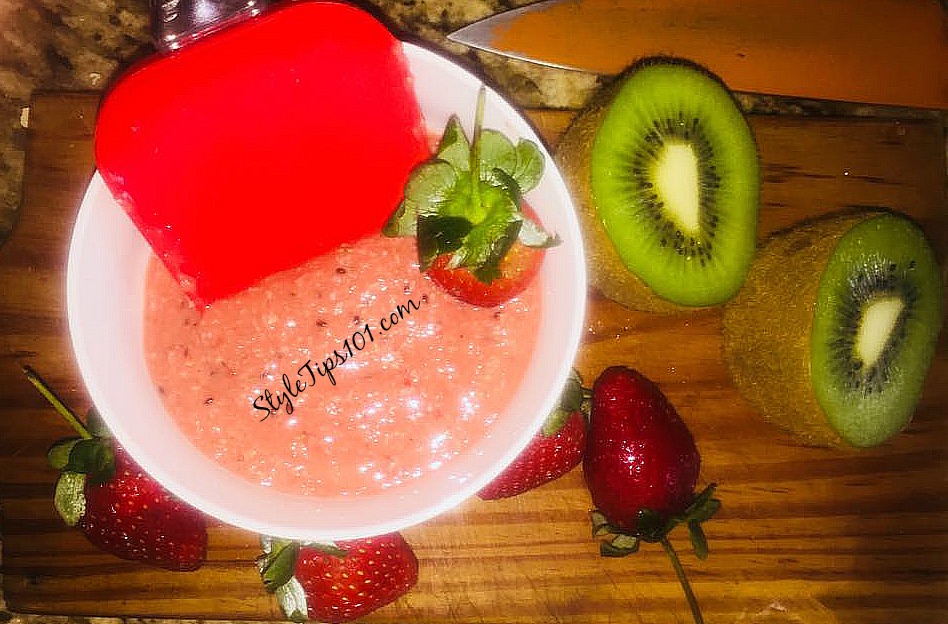 You'll Need:
4 strawberries
1 kiwi, peeled, and cut into pieces
4-6 tbsp oats (you may need more OR less to get the right consistency, so that the mask doesn't drip off)
1 tbsp raw honey
Directions: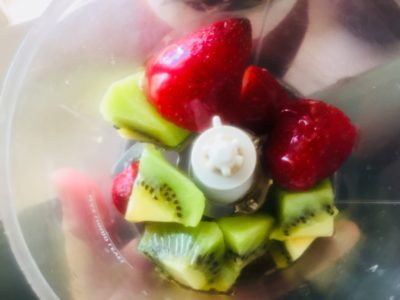 To a blender or food processor, add all of the ingredients.
Puree until a smooth paste forms.
If you feel like that mask is too runny, simply add more oats.
Apply to a cleansed face and neck and leave on for 10-15 minutes.
You may feel a tingling sensation, and this is because of the acidic content of the kiwi and strawberry.
Rinse off and pat dry.
Follow up with your favorite moisturizer or learn how to make your own moisturizer!
If you have any leftovers, place in the fridge or freezer and enjoy later as a healthy snack or use again within a few days!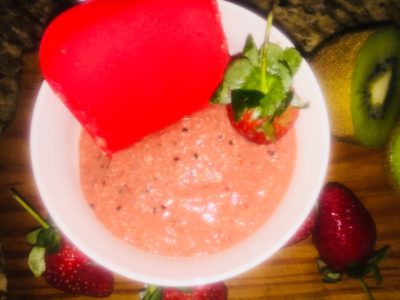 For more fruitful DIY beauty products, check out this DIY kiwi face scrub!
Perfect For:
Oily skin
Acne prone skin
Aging skin
Benefits:
Prevents breakouts
Polishes skin
Removes dead skin cells (exfoliates)
Cleanses
Removes dirt and impurities
Detoxifies
Can help fade away scars and dark spots
Rejuvenates skin
Anti-aging
Like this post? Share and Pin 🙂