You shouldn't do much to your hair during the summer. With the head and humidity lurking around, you really don't want to spend too much time primping as your hair will just end up back to its old frizzy self. With that said, here are 10 easy, breezy summer hairstyles that you can actually wear all summer long!
10 Easy, Breezy Summer Hairstyles
#1. High and Wavy Ponytail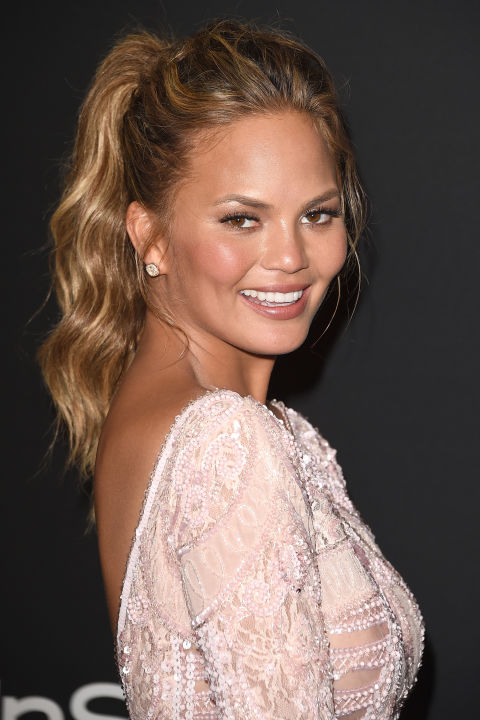 Chrissy Teigen sported a high and wavy ponytail at the 2015 Golden Globes and it looked effortlessly chic! Just gather your hair at the crown and secure with an ouchless elastic. Don't worry about pieces falling in front – you want this to look more natural than polished. Grab a curling iron with a large barrel and start curling the ponytail. Only leave the barrel on for a few seconds because you want soft, barely-there waves. Tease a little underneath the pony for some volume and spray a lightweight hairspray for staying power.
#2. Modern Milkmaid Hairstyle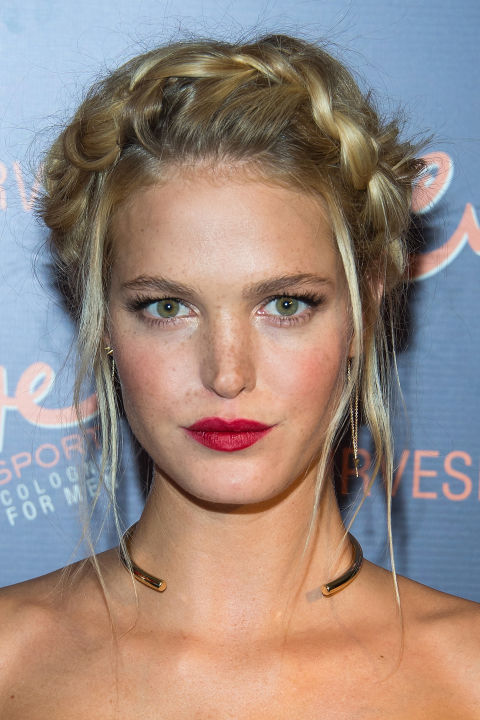 Stylists gave model Erin Heatherton a modern twist on the milkmaid hairstyle. Start by separating hair in two – left and right, leaving some face framing pieces hang loose for a natural look. Then, braid each side and pin up at the crown. Don't worry about frizz – this is a natural, laissez-faire look!
#3. Messy Top Knot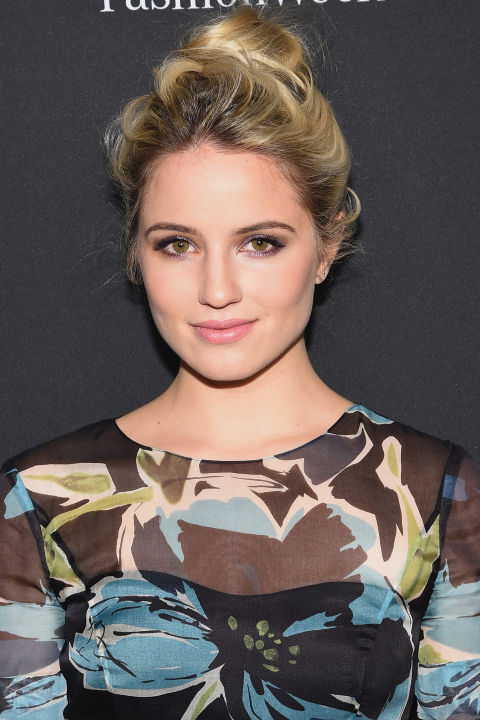 A messy top knot is a simple and easy hairstyle for the summer and it keeps the hair away from your face. There's not much to do with this one except gather your hair at the top of your head and secure with an elastic. Here's how to get a messy bun.
#4. Inside Out Braids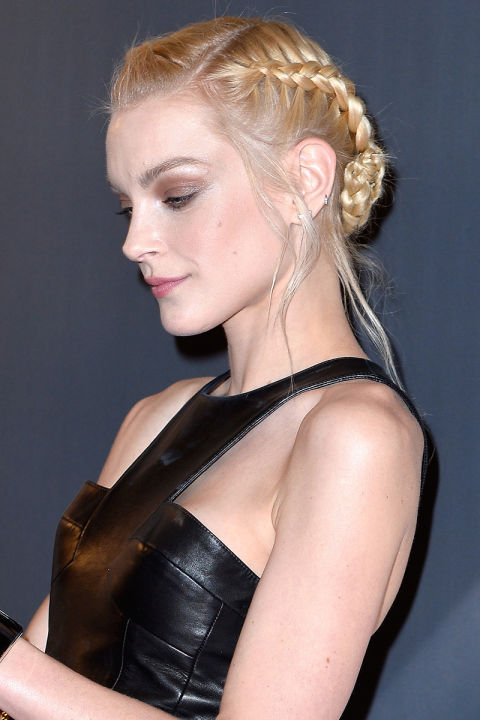 For an event during Paris Fashion Week, stylists gave Jessica Stam tight inside out braids that coiled at the base of her neck. You may need a friend to help you out with this one!
#5. Side Part Twist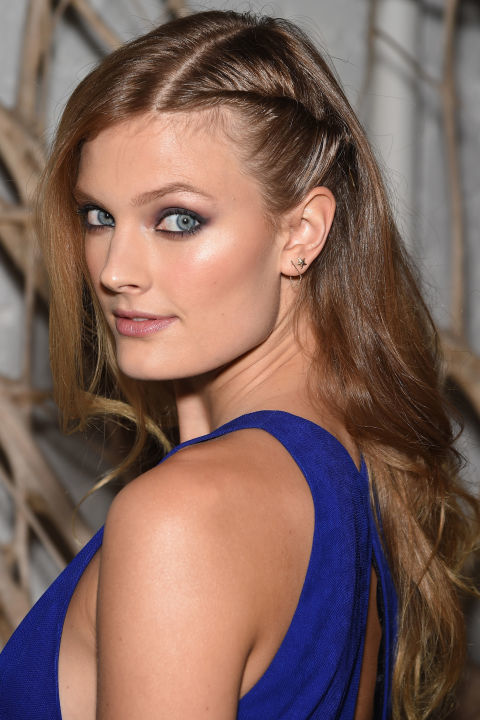 Constant Jablonski paired wavy hair with a deep part that was twisted to the side. To achieve this look, curl your hair ever so slightly for a wavy look. Then, tightly twist back the strands along the left/right hairline before securing it with a pin.
#6. Twisted Side and Messy Knot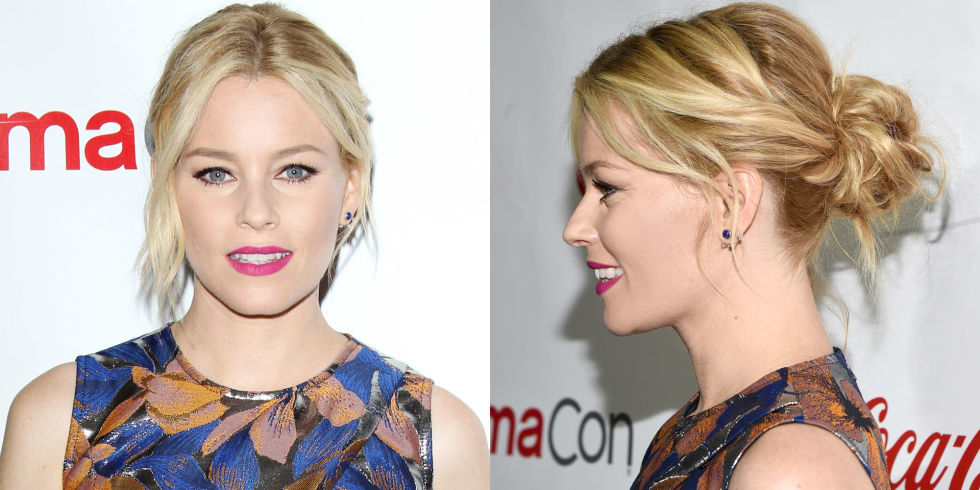 Elizabeth Banks sported a messy mid-level knot with twisted sides. Start by twisting hair on each side (loosely), then gather up the rest of the hair in a messy bun. Leave out some face framing pieces.
#7. Pinned Back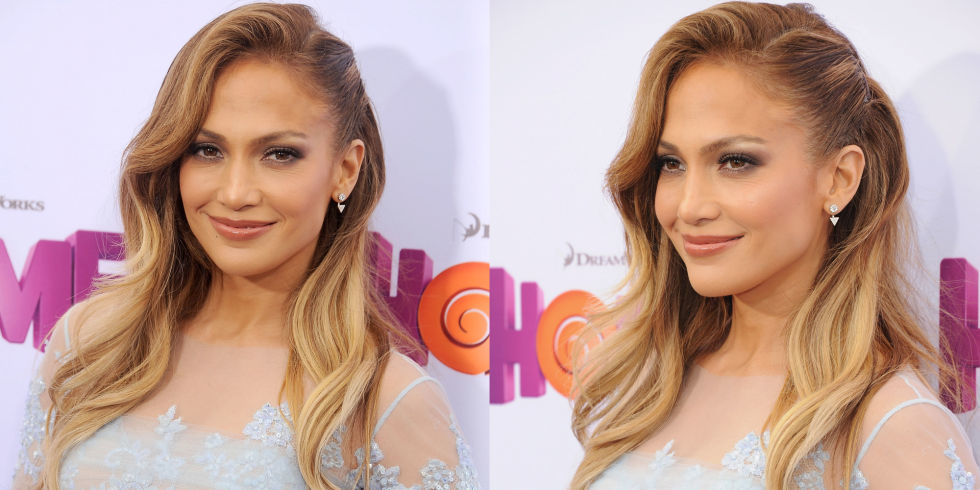 J-Lo went with a pinned back hairstyle which is pretty simple to do. Part your hair to the side, and take the smaller section, pinning it back with a bobby pin.
#8. Deep Side Part and Knotted Bun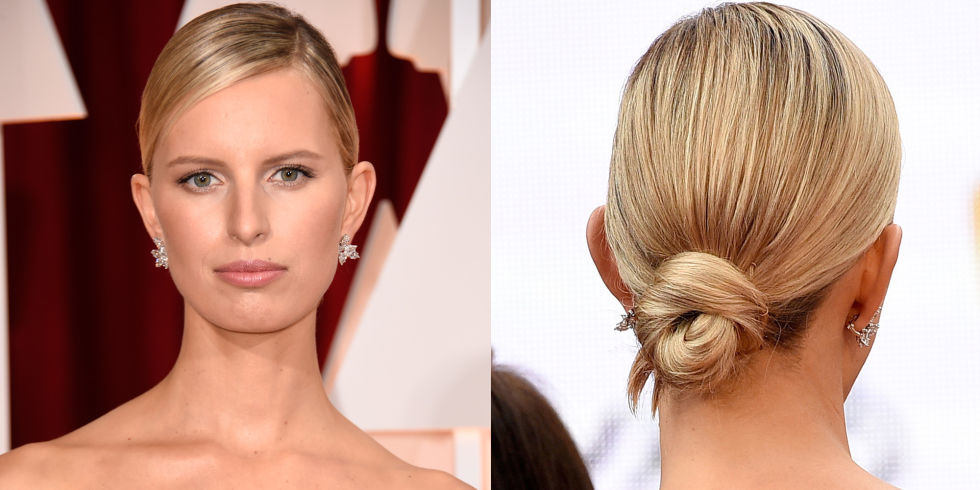 Karolina Kurkova got a sleek treatment with tightly pulled back hair and a deep side part. The hair was then knotted at the nape of the neck for a simple yet sophisticated look.
#9. Hair Criss-Cross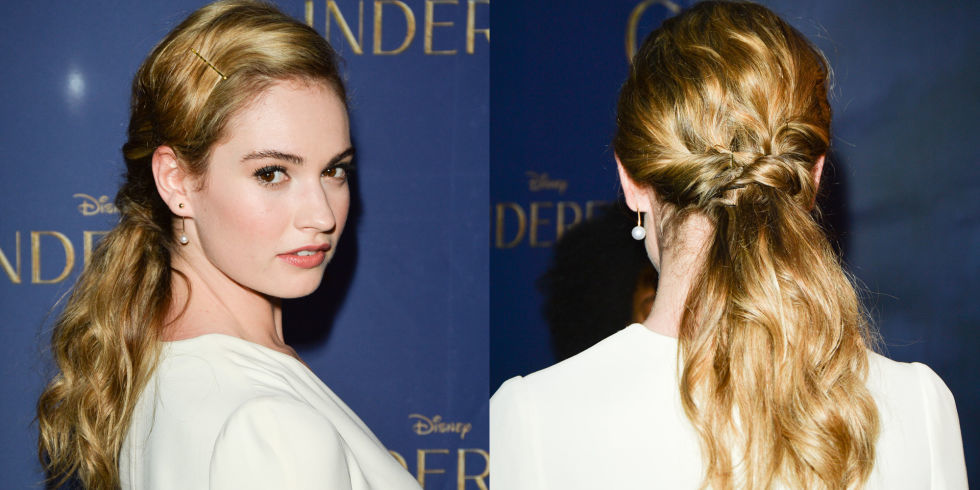 Lily James criss-crossed twists of hair over a low, tousled ponytail, which gave a simple but chic look. Simply twist your hair on both sides and cross them one over the other. Secure in a low pony.
Which style will be your go-to this summer? If you enjoyed this post, don't forget to share:)