For those that have oily hair, we know how hard it can be to find the right shampoo. In fact, using the wrong shampoos, can often times make your hair even oilier. The best drugstore shampoos for oily hair contain clarifying and oil-absorbing ingredients to help keep grease at bay without stripping the hair of its natural oils. These shampoos for oily hair often contain ingredient like salicylic acid, tea tree oil, apple cider vinegar, sulfates, and clays.
One of the most important aspects when looking at drugstore shampoos for oily hair is the ingredient list. Ingredients like tea tree oil and apple cider vinegar can help balance a greasy scalp. Sulfates, while having a bad rap, can actually work really well at getting rid of excess oil. If you have oily hair, stay away from shampoos that are heavy and moisturizing, as they can add even more oil and weigh the hair down.
Say goodbye to oily hair with the best drugstore shampoos for oily hair. These are a great choice because not only do they work, but they also $7 or less, and you can't go wrong with that!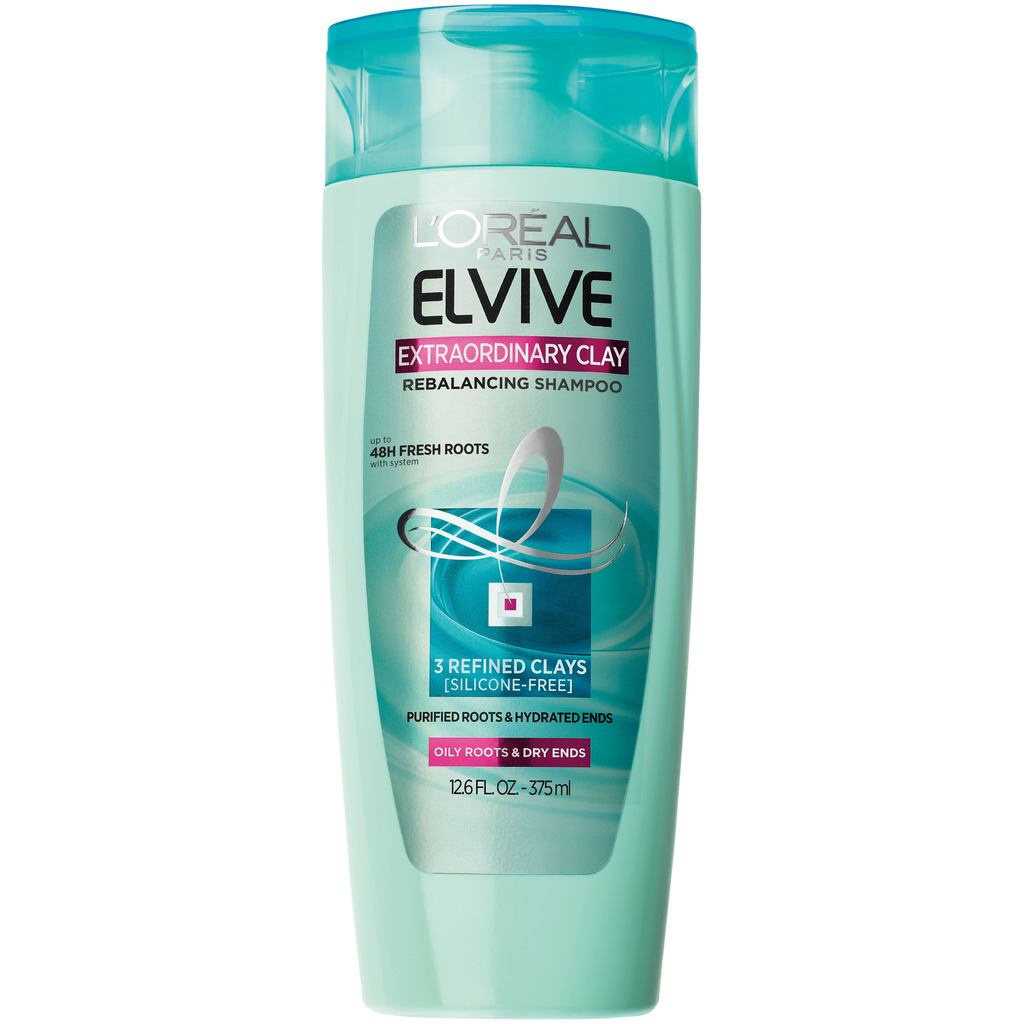 With over 5,000 positive reviews on Amazon, you really cannot go wrong with this clay rebalancing shampoo! The formula contains sodium laureth, salicylic acid, sulfates, and three different clays to balance oiliness, wash away dirt, and purify the scalp. And did we mention it's only $4?!
Promising Amazon Review: "Ok time to share my experience with this shampoo/conditioner. I effing LOVE it!! I have been searching FOREVER for a really good shampoo and conditioner that didn't just work the first few times I've used it. Been using this combo for over a month now.. it smells amazing and the scent of it lasts more than just the day I wash my hair! My hair hasn't been frizzy and doesn't get greasy as quick as it used to! It lathers up really well and it's easy to wash out. I haven't had ANY complaints!! And it's affordable!! No, I'm not getting paid to write this… just wanted y'all to know how fabulous it is."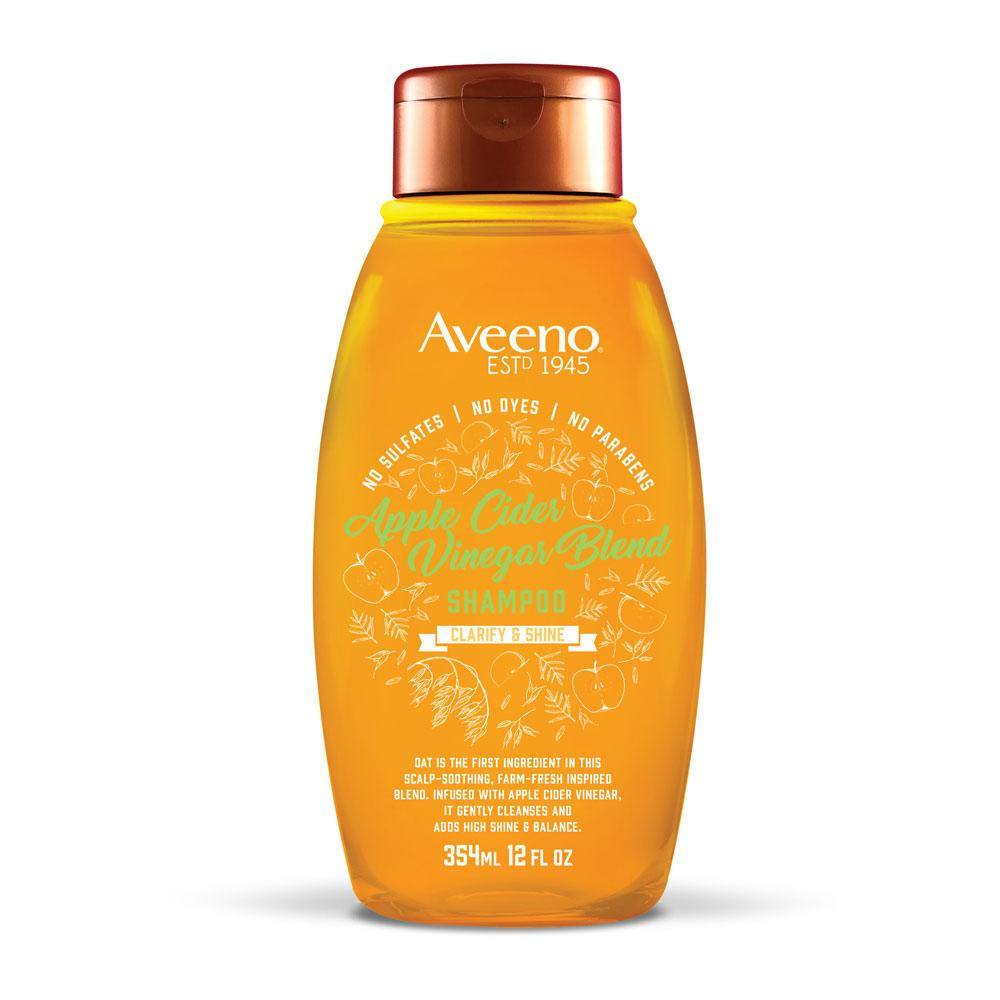 Another shampoo with over 5,000 positive Amazon reviews, is the Aveeno apple cider vinegar shampoo. Formulated specifically with oily hair in mind, the shampoo is formulated with apple cider vinegar to remove excess oil and restore a healthy scalp pH. It also contains oats, which soothes the scalp and keeps it hydrated without weighing it down.
Promising Amazon Review: "I have scalp issues and this shampoo has definitely helped combat them. I have less itching and dry patches. Also, my scalp feels so clean and soothed after shampooing and my hair smells fantastic."
With more than 10,000 positive Amazon reviews, OGX extra strength tea tree mint shampoo is the only shampoo you'll need! Formulated with tea tree oil, peppermint, and witch hazel, this shampoo gives a tingly scalp feeling while deeply cleansing and getting rid of excess oil, without stripping the hair of its natural oils. It also doesn't contain any sulfates, so you can rest assured it's a healthy option!
Promising Amazon Review: "Love the smell. My hair leans towards oily, especially in the summer when I sweat a lot, and this shampoo clarifies it without stripping it dry."
Neutrogena Anti-Residue Shampoo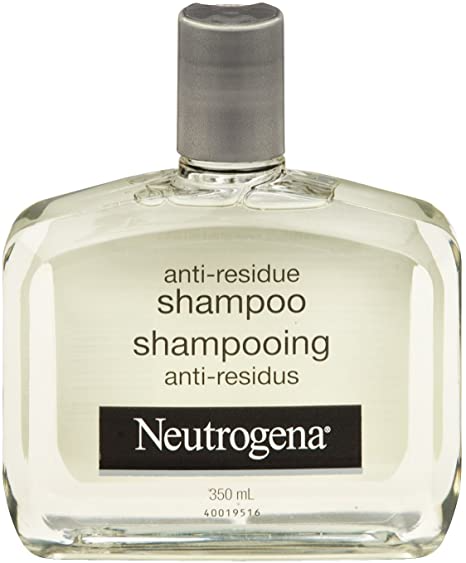 If you're looking for a shampoo that not only removes excess oil but also product buildup, look no further than Neutrogena's anti-residue shampoo. It can help remove up to 90% of residue caused by hair products and oils. Although it does contain sulfates, so if you're uncomfortable with that, this may not be your best choice. Only use once a week to avoid drying the hair out.
Promising Amazon Review: "I have really thin hair & it literally gets greasy 24 hours after I shower. it's important I don't use much product in my hair to prevent build up and extra grease and weigh-down. I religiously use this every time I wash my hair (every other day), towel dry after shower, use leave-in conditioner. I am the most picky when it comes to hair, skin, body products & this shampoo is the best clarifying shampoo I've ever had and it smells refreshing. well worth the money will always use this."