Split ends can be caused by a number of things including thin or thinning hair, over-processed hair, too much heat, and/or damaged hair. Basically, it's almost impossible NOT to have split ends, unless you're getting regular trims which, let's be honest, most of us don't! Even if you do get regular trims though, split ends can still happen, and so we've formulated the perfect anti-split-end hair mask just for that! This DIY hair mask for split ends targets the ends to close the splits all while moisturizing, hydrating, and infusing the hair protein for strength and growth.
Use this mask once or twice a week to repair damaged strands, split ends, and thinning hair. This hair mask is gentle and so will work on all hair types and will not damage the strands. This DIY hair mask for split ends is also great to strengthen weak hair and to encourage hair growth!
DIY Hair Mask for Split Ends – Recipe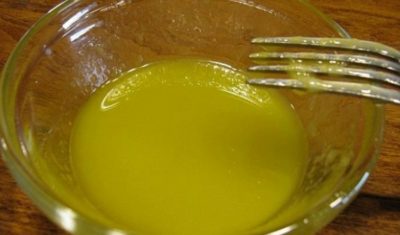 Ingredients:
Directions:
In a small bowl, mix all ingredients together until well combined.
Apply to damp hair and work through hair by massaging into the scalp in slow, circular motions. Massaging the head will promote better blood circulation which also helps with hair growth.
Make sure the mask is worked through entire hair, paying special attention to the ends.
Leave on for 15-20 minutes and rinse out.
Shampoo and condition as normal.
Repeat twice a week.
Benefits of DIY Hair Mask for Split Ends: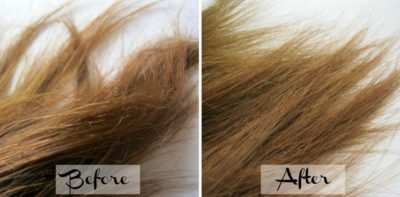 Nourishing
Hydrating and moisturizing
Fixes split ends
Encourages hair growth
Smooths hair
Adds shine
Like this post? Share and Pin 🙂