Got a hair emergency? This homemade emergency hair repair treatment will fix dry, damaged, and brittle hair caused by over-use of heat tools, over-processing, and other styling in a pinch! Made with all natural and organic ingredients, this emergency hair repair treatment will leave your hair super soft, silky, manageable, and healthier than it's ever been. How do we know? We've tried and tested it and the results were astounding! No more dry, damaged hair after just 2 applications – way better than an expensive salon treatment!
Emergency Hair Repair Treatment Recipe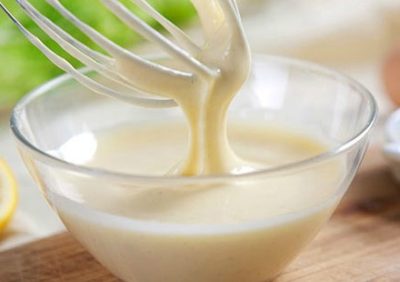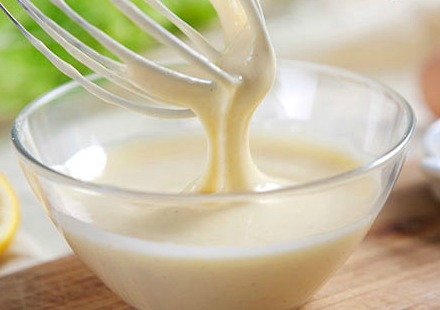 You'll Need:
Directions:
If you need to, melt the coconut oil in the microwave or in a double boiler. Let cool.
Add the rest of the ingredients to the coconut oil and stir well until all ingredients are combined.
Apply to dry, unwashed hair, massaging gently into the scalp for 3-5 minutes.
Cover with a light, soft towel or a shower cap and let sit for an hour or even overnight.
Remove shower cap or towel and gently wash out the treatment, giving it another 3-5 minute massage.
Follow up with a natural shampoo and conditioner.
Repeat treatment every other day for at least 1 week until you start seeing results.
Why This Works:
Coconut oil is full of good-for-your-hair omega-3 fatty acids which penetrate the hair shaft to hydrate and moisturize even the driest of strands. It also adds a layer of protection to the hair follicles, protecting it from such things as environmental pollutants, heat styling tools, and more.
Castor oil is often used to treat very damaged hair as well as to encourage hair growth. It is chock full of proteins, vitamins, and fatty acids which strengthen the hair from the inside out and give it a mega dose of hydrating.
Eggs are mostly protein, which damaged/dry hair usually needs! The protein strengthens the hair follicles, making it less prone to breakage.
Mayonnaise is a combination of olive oil and egg and adds an extra layer of defense, but also deeply nourishes dry scalp and ends. Mayonnaise works especially well for those with dried and fried split ends.
Tea Tree Oil is a natural antiseptic and antimicrobial oil which fights any sort of scalp issue, treats dryness, and also leaves hair soft and shiny.
Like this post? Share and Pin 🙂