If you love St. Patty's Day as much as we do, you'll fall in love and go crazy over these 21 St Patty's Day nail designs! Whether you decide to do like the Irish and drink all day, or you're just having a low-key weekend, St. Patty's Day is still a day to be celebrated because it's just a fun holiday! Do we need any more reasons than that? Nope! Especially when it comes to nail designs, St Patty's Day gives us a wide range of super fun options from shamrocks to pots of gold!
Copy any one of these Irish inspired nail designs to celebrate the funnest holiday of the year! We strongly recommend you invest in a stamping kit because it will make things so much easier for ANY nail design (unless you're a pro or something!). Then, pick up a few different shades of green nail polishes, sparkly polishes, and rainbow colored hues to start on your journey and reach the pot of gold!
20 St Patty's Day Nail Designs
#1. Green Irish Nail Design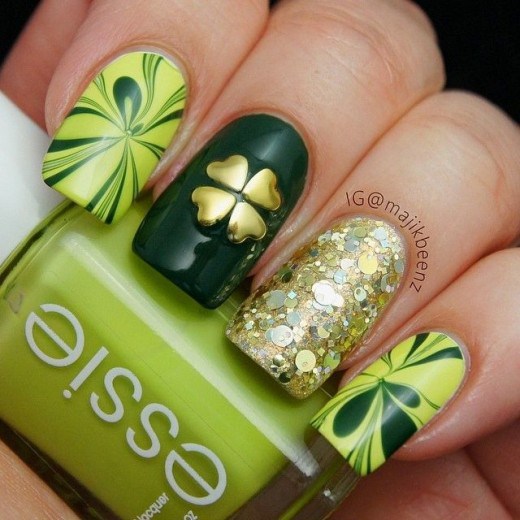 #2. Kiss Me I'm Irish!
#3. Irish Pattern Nails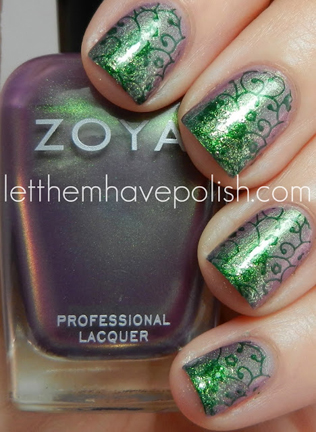 #4. Irish French Mani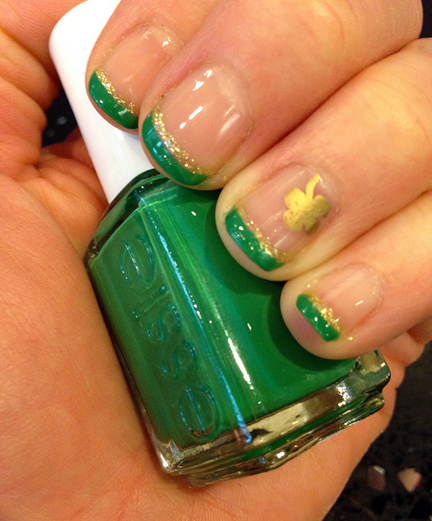 #5. Green and Black Nails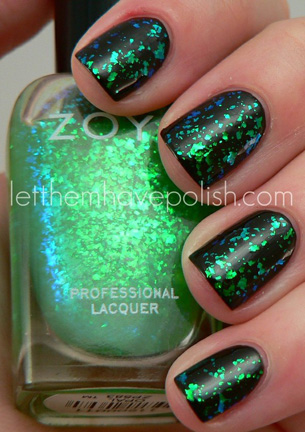 #6. Green and Sparkle Nails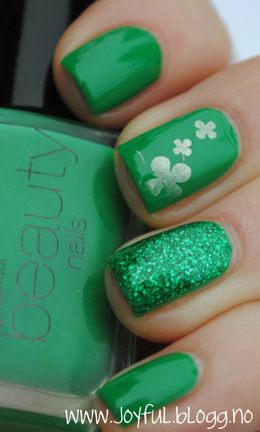 #7. Green Marble Nails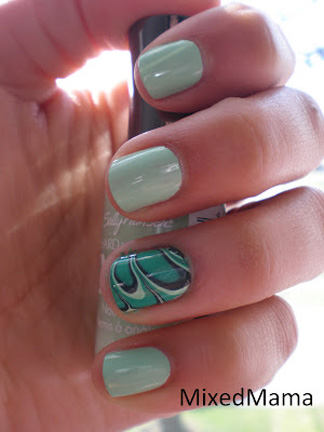 #8. Stamped Green Nails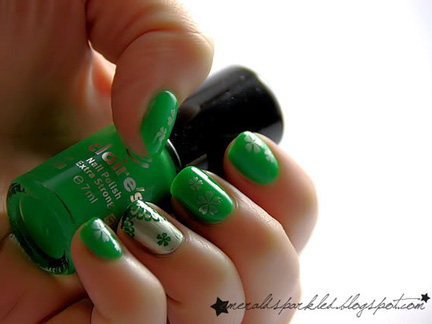 #9. Green Cloud Nails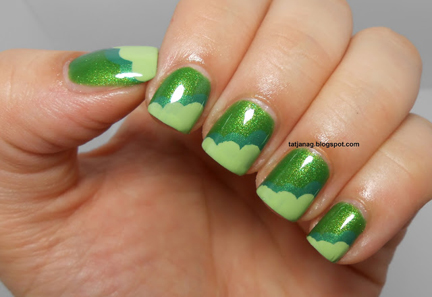 #10. Green Rainbow Nails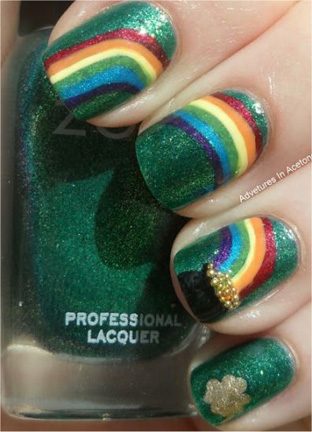 #11. Pot of Gold Rainbow Nails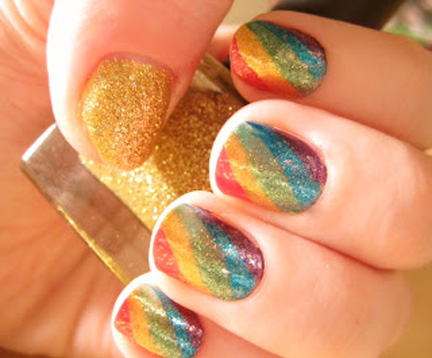 #12. Green Scale Nails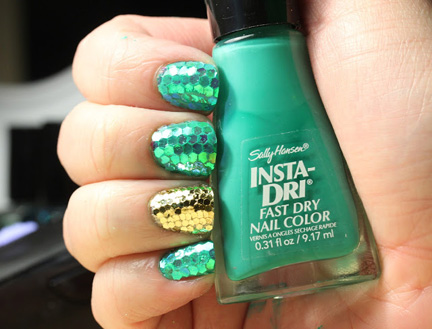 #13. Glossy Green Nails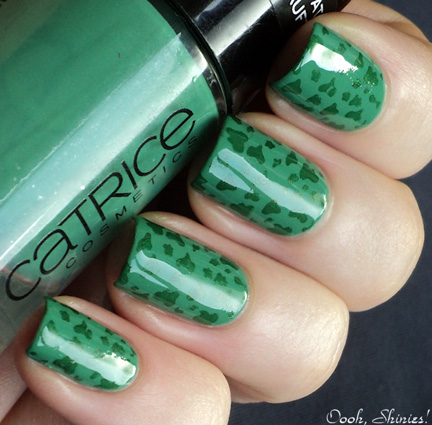 #14. Green Polka Dot Nails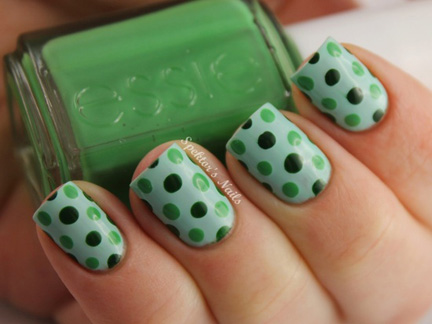 #15. Green and Orange Nails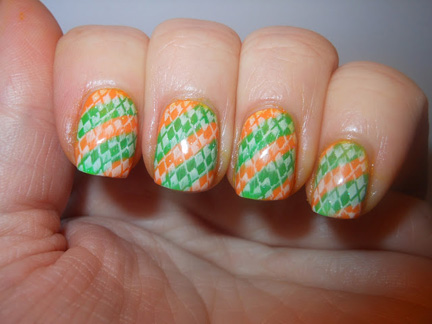 #16. Sparkly Green Nails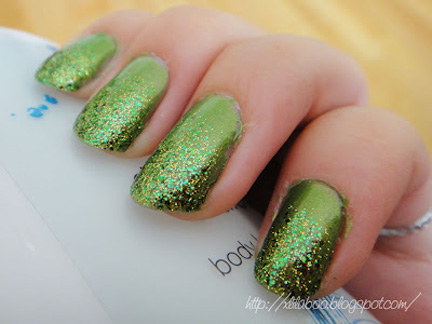 #17. White and Green Clover Nails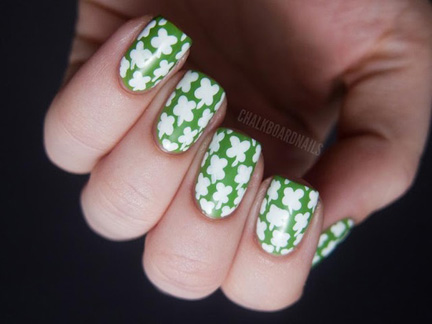 #18. Green St Patty's Day Nail Design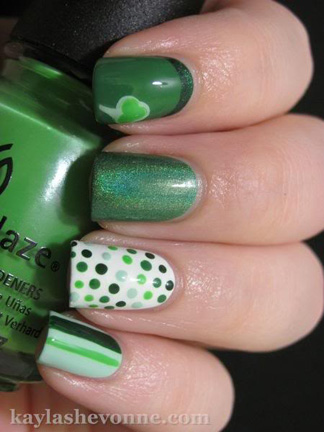 #19.  Polka Dots and Rainbow Nails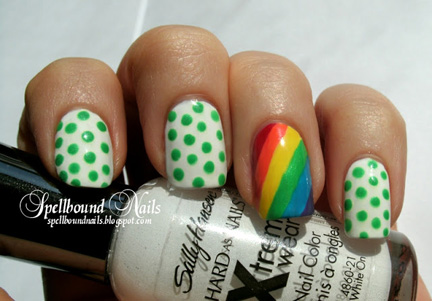 #20. Green Shamrock Nails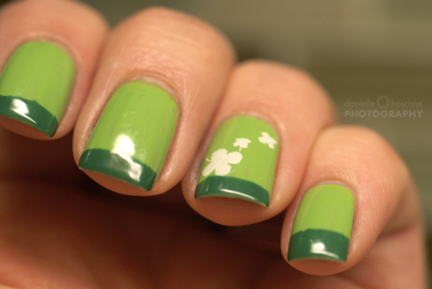 To see more nail designs and nail care posts, check out our Nails Blog!
Image Sources: Babble
As always, if you enjoyed this post, don't forget to share 🙂