Last Updated on
We can make our own scrubs, our own face masks and hair masks, but what about a DIY setting spray? Yep, you can make that too! Why spend your hard earned money on store bought products that are laden with harsh chemicals when you can easily make your own?
This super simple DIY makeup setting spray recipe is perfect for those with sensitive skin as there are no harsh chemicals, alcohols, dyes, or perfumes. Just 100% natural ingredients that are actually good for your skin. We tried this recipe out and we swear by it! Just a couple of sprays and your makeup will stay nice and put all day and all night long. Give this homemade setting spray a shot and we promise you won't regret it!
DIY Setting Spray Recipe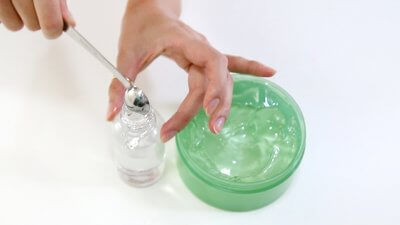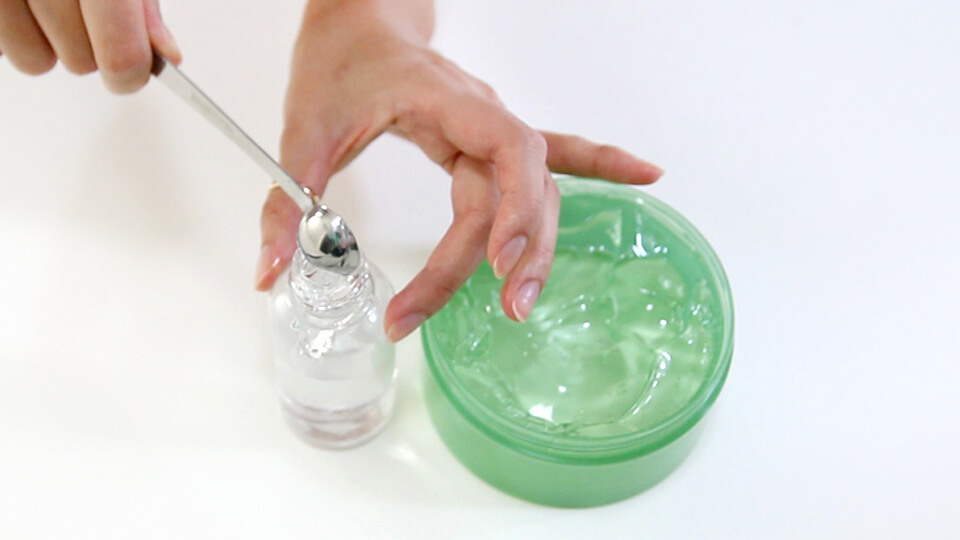 This DIY setting spray works really, really well in hot and humid weather! Because of its ingredients it also hydrates, keeps oil away, and prevents breakouts. It's actually also anti inflammatory, and anti aging as it helps prevent wrinkles and fine lines, and also heals the skin all at the same time! Can you say bonus?!
Ingredients:
1 tbsp aloe vera gel
1 tbsp witch hazel OR rose water. See how to make your own rose water.
5 drops lavender essential oil
2 1/2 tbsp distilled water
spray bottle (clean and disinfected)
Benefits of DIY Setting Spray:
Aloe Vera Gel: A naturally healing ingredient, aloe has an abundance of benefits, especially when it comes to the skit. It helps reduce irritation, redness, dryness, and also helps with inflammation. When applied directly to the skin, aloe vera gel can heal a number of things including eczema, rosacea, psoriasis, and severe breakouts.
Witch Hazel: A natural astringent, witch hazel is a powerful medicinal herb, that when used on the skin can help shrink pores and help with oily/acne prone skin. Also helps to reduce inflammation and soothe irritation and redness. Witch hazel can also help balance the skin's pH and fix uneven skin tone.
Rose Water: Another natural astringent, rosewater is a gentle toner that gets rid of dirt, impurities, and balances the skin's pH. It's perfect for those with dry and/or sensitive skin as it's not very harsh and will also help with inflammation.
Lavender Essential Oil: A natural anti inflammatory ingredient, lavender oil helps to reduce redness in the skin as well as blotchiness. Also helps with oily and acne prone skin by eliminating bacteria.
Directions:
In a small bowl, mix all ingredients together until blended well.
Using a small funnel, pour your mixture into a spray bottle.
Using the DIY Makeup Setting Spray:
After you've applied your makeup, hold the spray bottle a few inches away from your face and spray, using one or two pumps.
Let air dry for a minute and you're good to go!
Depending on how many pumps you use at a time, you should get about 15-20 applications.
The lavender oil in this spray is perfect for sensitive skin as it soothes any redness, while the witch hazel deals with breakouts and oily skin. Aloe vera gel is perfect for fine lines, wrinkles, scars and dark spots, as well as acne.
Use this amazing DIY makeup setting spray as often as needed!
This natural skin care recipe is a great way to introduce homemade, all natural ingredients into your skin care routine. This will not only save you money in the long run, but your skin will also thank you!
If you like this post, don't forget to share 🙂