Dealing with acne is never easy, especially when you're almost in your thirties and it's still hanging around! I, myself, have tried every possible thing one can think of to get rid of my acne, and although it would go away for a little while, it would always come back! So what is the best kept secret to getting rid of acne & scarring permanently? Read on to find out!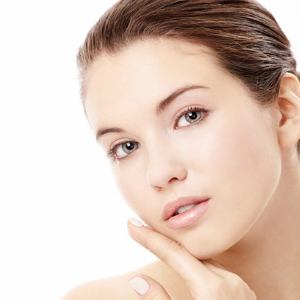 The Best Kept Secret to Getting Rid of Acne & Scarring PERMANENTLY
So after years of trying everything in the book, I stumbled upon this thing called the Oil Cleansing Method. I read many success stories with this method, and I also figured it was cheap, so I thought hey, why not try it out?
As you can guess, the oil cleansing method is basically fighting fire with fire. Here's what happens:
Your skin produces tons of oil in order to keep itself healthy and hydrated but sometimes, it produces too much. When your skin produces too much of that sebum (oil), you end up with acne, blackheads, white heads, and everything under the sun. So what do you do? You use scrubs, toners, and harsh lotions to completely remove the oil. But here's the thing: because you're fighting so hard to remove the oil, your skin is fighting EVEN HARDER to produce MORE oil. Because you're taking so much of it away, your skin freaks out and produces even more equalling to constant skin problems.
Putting oil on my face would have been the LAST thing I would have ever thought about doing, but it was the ONLY thing that worked for me! So if you've been suffering from acne and are just about out of options, what's the harm in trying it?
Here's what you'll need:
Castor Oil
Extra Virgin Olive Oil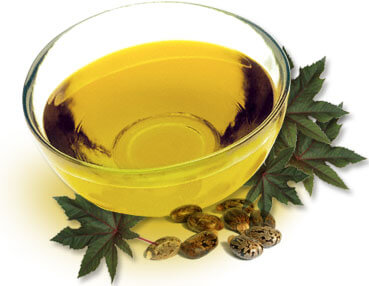 Recommendations for Different Skin Types:
normal skin use a 1:1 ratio of Castor Oil(cold-pressed) and EVOO (Extra Virgin Olive Oil)
For those with acne-prone or oily skin use a 3:1 ratio of Castor Oil (cold pressed)and EVOO. (This is what I've been using)
For those with drier skin start off with a 1:3 ratio of Castor Oil (cold-pressed) and EVOO
Because I have extra oily, acne-prone skin, I use the 3:1 ratio and it works like a charm for me.
Directions: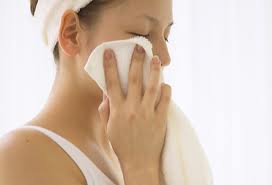 Start by running your faucet until water is hot
Gently rub a quarter size amount on your face for about a minute. Make sure to massage it in and not scrub it.
Run a washcloth under the faucet. (This part is important, because it has to be hot enough to cause a steaming effect that helps to remove the dirt form your pores.) Leave the washcloth over your face until it's cooled down, about a minute.
Gently wipe off the oil using the washcloth.
Your skin will probably look nice an supple and will probably be a little red from the steam.
I've been using this method for almost 2 months now and my acne is completely gone! My skin is barely oily at all and I can actually wear my makeup all day without it just melting off! So give this method a try, and I guarantee you that you'll start seeing results within just a few days!
If you enjoyed this post, don't forget to share on Facebook by clicking the button below:)