If you've seen any of the NYFW shows, you've undoubtedly noticed the bold, orange lip colors that graced the runways. Last year, we saw a lot of red, but this year designers turned it up a notch and opted for hot, fiery orange hues.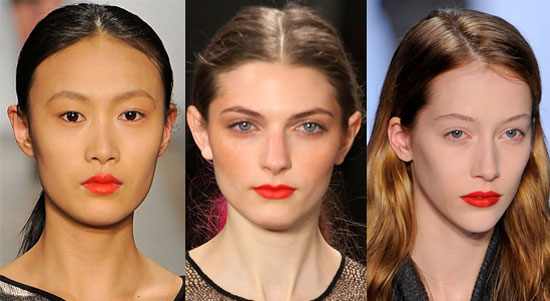 From sunset orange to dark orange, all the shades were there. What I really like about these orange hues is the brightness they bring. But, if you choose to go with an orange-hued lipstick, make sure it is suited for your shade. For fairer complexions, go with a soft, orange hue, and for darker complexions you can opt for darker orange shades.
Just remember that when wearing such a statement-making shade, you should also play your eyes down, and stick to simple and plain makeup.