Looking for the best body butter recipe? Try this DIY goat milk body butter recipe for healthy, happy skin! Just a handful of natural ingredients is all you need to make this ultra luxurious body butter!
If you love making your own beauty products, this goat milk body butter recipe is right up your alley due to its simple ingredients. No need to search high and low for weird ingredients you've never heard of! This particular recipe is kept sweet and short with natural ingredients you HAVE heard of!
Goat's milk is often overshadowed by the mighty cow, but it is a rockstar for skin! It packs a serious punch for nourishment and promoting youthful, glowing skin. In fact, a goat milk body butter is highly recommended for those with super dry skin, as it has a much higher fat content.
Goat's milk has a high content of vitamin A. It is one of the skin's most required vitamins as it aids in skin cell production. It also contains the important skin mineral selenium, which is known to reverse skin damage and prevent premature aging. The lactic acid in goat's milk helps dissolve dead skin cells leaving skin glowing and the fatty acids are extremely nourishing and moisturizing for tired, dry skin.
DIY Goat Milk Body Butter Recipe For Dry Skin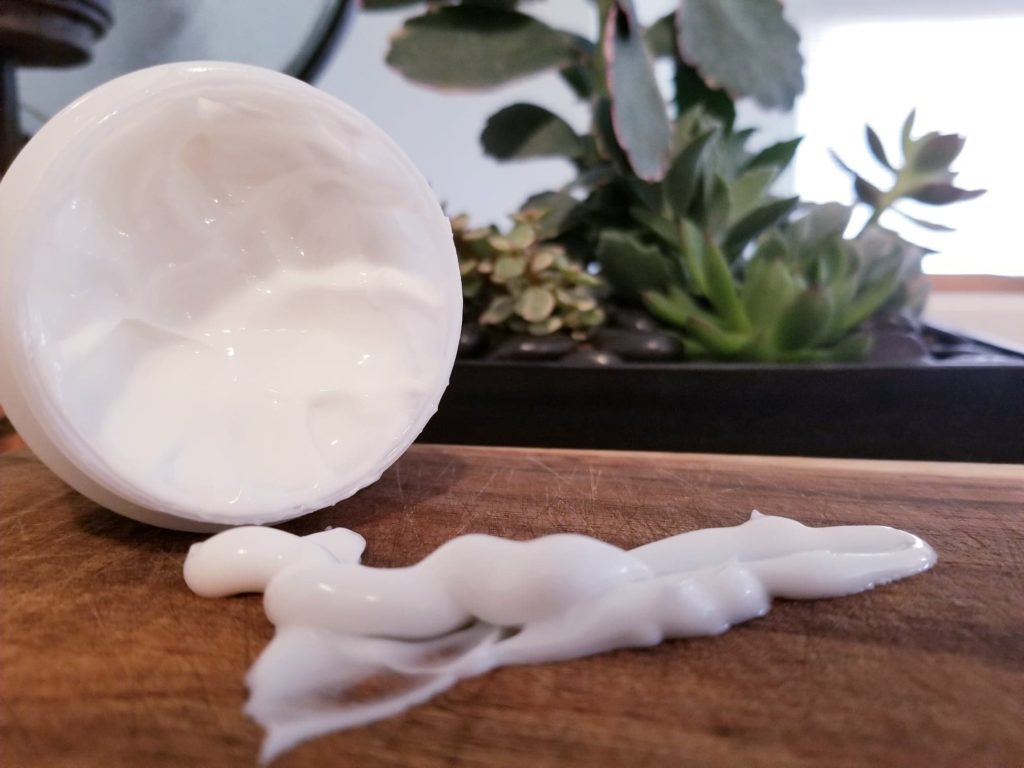 What You Need:
2 tbsp of goat's milk powder (or 1 cup of goat's milk)
½ cup of mango butter (or shea butter works too)
¼ cup of coconut oil
¼ cup of olive oil
20-25 drops of vanilla essential oil (optional, and other essential oils work great too!)
A few drops of preservative – optional (only if you're using fresh goat milk). Please note that if using fresh goat milk, the body butter will separate, so it will need to be remixed every time before use.
Directions: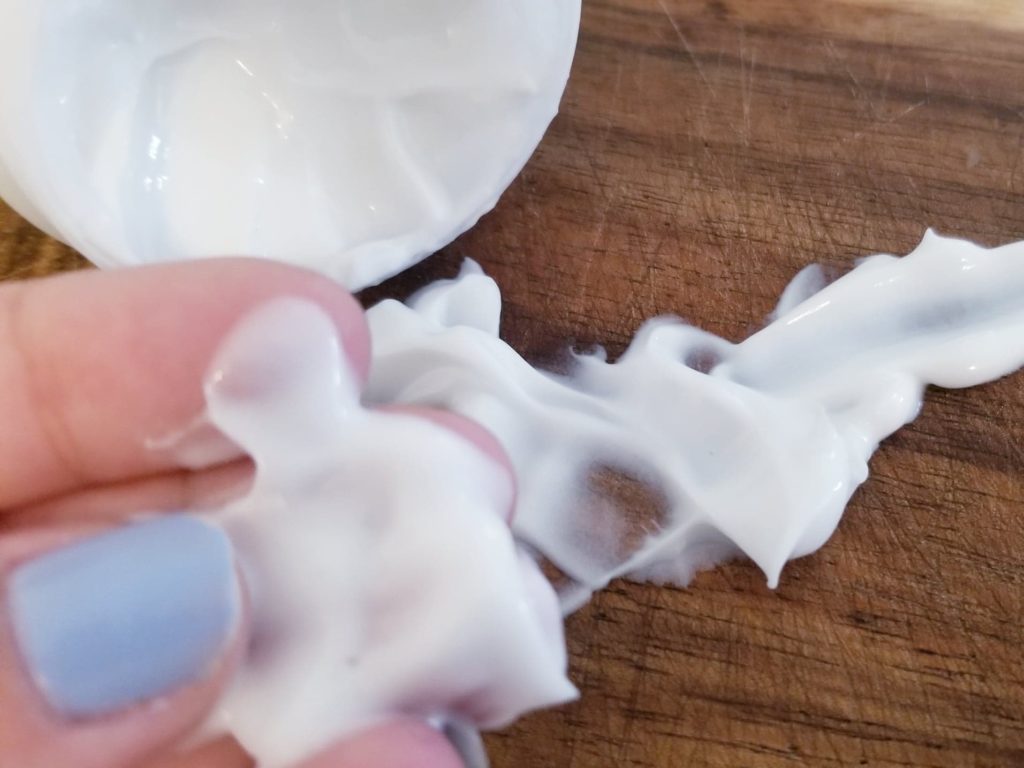 Set up a double-boiler system with a medium sized saucepan and a glass mixing bowl. Fill the saucepan about half full with water and bring to a boil.
Once the water is boiling, place the glass bowl on top of the pan. Place the mango butter and coconut oil inside allowing both to melt. Once the mango butter and coconut oil are in liquid form, remove the bowl from the saucepan. Add the goat's milk powder and stir. Set aside to cool for about 30 minutes or until the butter is slightly firm.
Next, use a hand mixer to whip the mango butter and coconut oil. Once a butter-like consistency is achieved, add the olive oil and vanilla essential oil and use the hand mixer to whip again. Finally, transfer the body butter to a glass jar. Apply the butter liberally to clean body and face.
This DIY goat milk body butter recipe is great for all skin types, especially dry and sensitive skin since all the ingredients are natural! Will keep for months!
The butter can be used on the entire body, especially really dry areas such as feet, elbows, knees, and shoulders. For best results, apply liberally all over body right out of the shower. Doing this will ensure that the body butter will quickly and deeply penetrate the skin while it's still moist.
Like this post? Share, Pin, and Comment Below 🙂