Ever heard of a DIY peanut butter face mask? There's a first time for everything!
While many of us often think of triangle-cut sandwiches with a smearing of grape jelly when we think about peanut butter, it has surprising uses beyond just grade-school student lunches. I love peanut butter in my post-workout smoothies, as a dip for apple slices and most recently, as a face mask! That's right. Not only can peanut butter be a helpful tool in maintaining healthy skin by eating it, but can also benefit our skin by applying on the outside as well.
It is chock full of vitamin E which is important for helping the skin stay moist and keeping it from drying out and cracking. Vitamin E can also protect the skin from damage caused by free radicals, and because it is antioxidant can reduce damage caused by sun exposure as well. Peanut butter is also a great cleanser and when applied to the skin can help pull away dirt and particles while the healthy fats will nourish the skin leaving a smooth and glowing complexion.
Honey is another great ingredient for skin care regimens. It is antiseptic and antibacterial, which means it will get all the bad stuff off your skin, while also being antioxidant and moisturizing to really boost your skin's natural glow. Honey helps remove blackheads and clean out your pores.
This DIY peanut butter face mask also includes egg, to further lock moisture into your skin cells.
DIY Peanut Butter Face Mask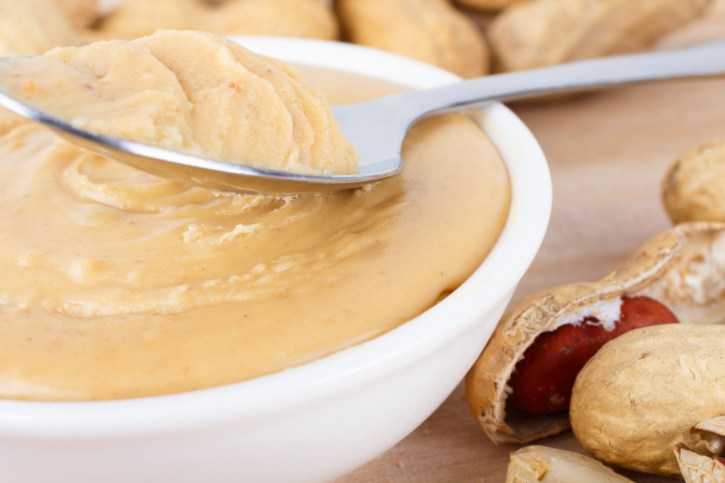 Ingredients:
1 tbsp peanut butter (preferably natural peanut butter without additives)
1 tbsp honey
1 egg
Directions:
Combine all ingredients in a bowl or blender. Either blend or mix by hand until all ingredients are well combined and the texture is smooth and creamy. First, cleanse the face and dry, then apply the peanut butter mask by gently massaging onto the entire face. Let sit for 10-15 minutes. Rinse with cool water to tighten the pores and pat dry.
Like this post? Share, Pin, and Comment Below 🙂