Your nails are on fleek and all of a sudden – broken nail! What's a girl to do?! Whether you've got a tiny crack or a full on split, we've got the best way to fix a broken nail at home! So before you go and bite that nail off, read this tutorial that will guide you through how to fix a broken nail!
How to Fix a Broken Nail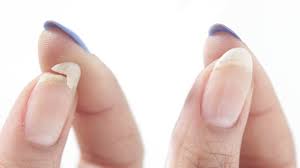 There are a few different ways you can mend a broken nail, and these are some of our favorites because they're fairly easy to do and won't take up too much of your time!
Fix #1: Mend With Glue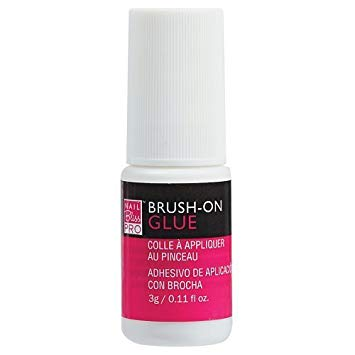 If you just have a split nail rather than a completely broken one, you can easily mend it with some nail glue. Yes, nail glue DOES exist, and if you don't have it, you need to get yourself a bottle, especially if you have weak brittle nails that break easily!
Start by buffing the surface of the nail gently and then proceed to add about 2 coats of a fast drying nail glue such as Nail Bliss Brush-On Glue. Once the glue has completely dried, apply a coat of clear polish to hold the crack in place.
Fix #2: Apply a Fake Nail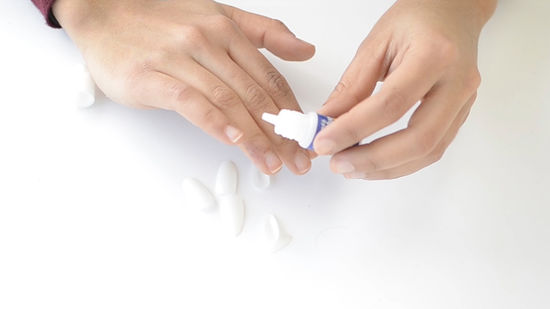 If you've straight up broken an entire nail, there is not much you can do except for applying a fake nail! It'll give your nail underneath a little bit of time to grow and your manicure won't be out of whack! Just apply a press-on nail over the broken nail until your natural nail grows out. It's easy, it's cheap, and your manicure won't skip a beat!
Fix #3: Silk Wrap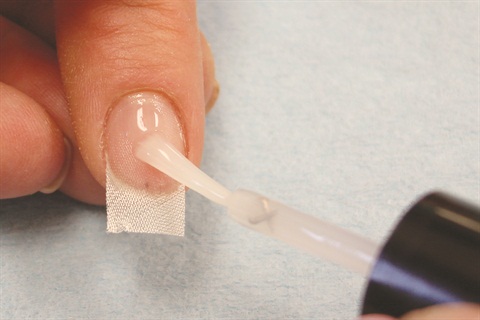 If your nail is almost completely off and just hanging on by a thread, you may need to try this silk wrap method! Start by applying a clear GEL top coat and stick on a piece of silk wrap. Buff the nail and apply another layer of gel coating. You can also purchase pre-made silk wraps, such as Dashing Diva's Gloss Ultra Shine Gel Nail Strips. Just stick them on directly over the broken nail as you would a piece of tape!
Fix #4: The Tea Bag Method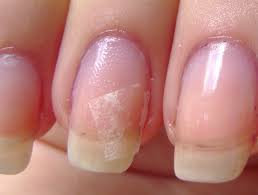 This method is one of the most popular ways to fix a broken nail and that's because it works! Simply cut a small piece of a tea bag, place it over your broken nail, and secure with a brush-on glue. Buff it over once dry, paint it, and voila – broken nail no more! Every other day, apply another layer of brush-on glue to strengthen the tea bag. Do this for about a week and you're good to go!
And of course, if all else fails, you could just match the other nails to the broken nail and file them all down! They're nails after all and WILL grow back!
Like this post? Share, Pin, and Comment Below 🙂
Click here to add a comment
Leave a comment:
---
Latest posts