Wrinkles, fine lines, and dark spots are all signs of aging, and whether you have just a few fine lines or several wrinkles, these homemade face masks for aging skin CAN help to minimize the look of lines as well as tighten skin. Over the years, our skin looses its elasticity and moisture, therefore making skin look loose (hence the fine lines and wrinkles), but these 3 homemade face masks for aging skin tighten, plump skin up, and erase dark spots for a more youthful-looking skin!
Made entirely with natural, easy to find in your kitchen ingredients, these face masks work on all skin types including sensitive skin. Use these mask as often as possible (2-3 times a week) for best results.
3 Homemade Face Masks for Aging Skin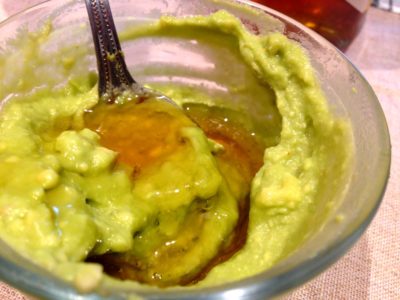 This 2-ingredient face mask is made with honey and avocado to plump skin up and give it a beautiful, youthful glow.
Avocados are high in healthy fats, and therefore are the perfect candidate for an anti-aging face mask. Because of its fatty acids, it will "inject" itself into deep lines and wrinkles, plumping them up and giving much needed moisture.
Honey is a natural antiseptic which will cleanse the skin, and also minimize the appearance of dark spots, age spots, and acne scars.
2-3 avocados, pitted and mashed
1/4 cup honey (preferably pure, organic)
Mash the avocado with the back of a fork and mix in the honey. Store in a clean, airtight jar or container. Use a small amount to massage into skin and leave on for 15-30 minutes. Repeat 2-3 times a week.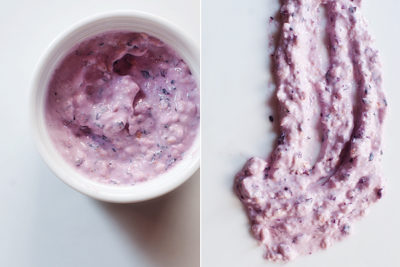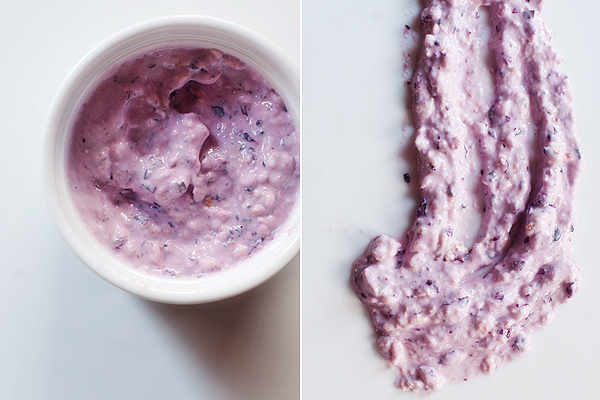 This face mask is packed full of antioxidants and anti-aging ingredients that help to erase fine lines, wrinkles, and dark spots.
Blueberries contais antioxidants, prevent premature aging, have wrinkle diminishing properties, skin brightening for radiant skin, and fruit enzymes that help with cell repair.
Grapes are packed full of antioxidants, vitamin C, and skin brightening properties.
Lemon juice erases dark spots and scars and also brightens skin.
Manuka honey has healing properties, purges bacteria, and moisturizes.
Aloe vera gel has healing and anti-aging properties, and  also calms irritated, sensitive skin.
1/2 tbsp organic blueberries, pureed
1 seedless grape, pureed
1/2 tsp freshly squeezed lemon juice
1/2 tbsp Manuka honey (but regular honey will also work)
1 tbsp fresh aloe vera gel
Add all ingredients in a food processor and pulse until a smooth, mask-like consistency forms. Apply to face and neck and leave on for 15-30 minutes. Rinse off and pat dry. Repeat 2-3 times a week.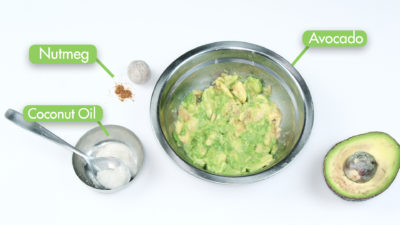 This super moisturizing face mask contains avocado, nutmeg, and coconut oil to combat crow's feet, fine lines, and wrinkles.
Avocado are packed full of fatty acids which penetrate the skin to plump it up and tighten it.
Nutmeg lightens age spots by turning off melanocytes (pigment cells).
Coconut oil is a natural moisturizer which treats dry skin and helps to prevent wrinkles and fine lines.
1/4 ripe avocado
1 tbsp coconut oil
1/2 tsp nutmeg
Mash the avocado with the back of a fork and mix in the nutmeg and coconut oil. Apply all over face and neck and leave on for 15-20 minutes. Rinse off and pat dry. Repeat 2-3 times a week.
Like this post? Share and Pin 🙂