What we put inside of our bodies is just as important (if not way more important) than what we put ON our bodies. Consuming a healthy diet of fresh fruits, vegetables, and healthy fats is super important for good skin. According to scientists, these 7 foods for better skin can dramatically improve all kinds of skin conditions including eczema, dry skin, sagging skin, and acne prone skin.
Consume These 7 Foods For Better Skin!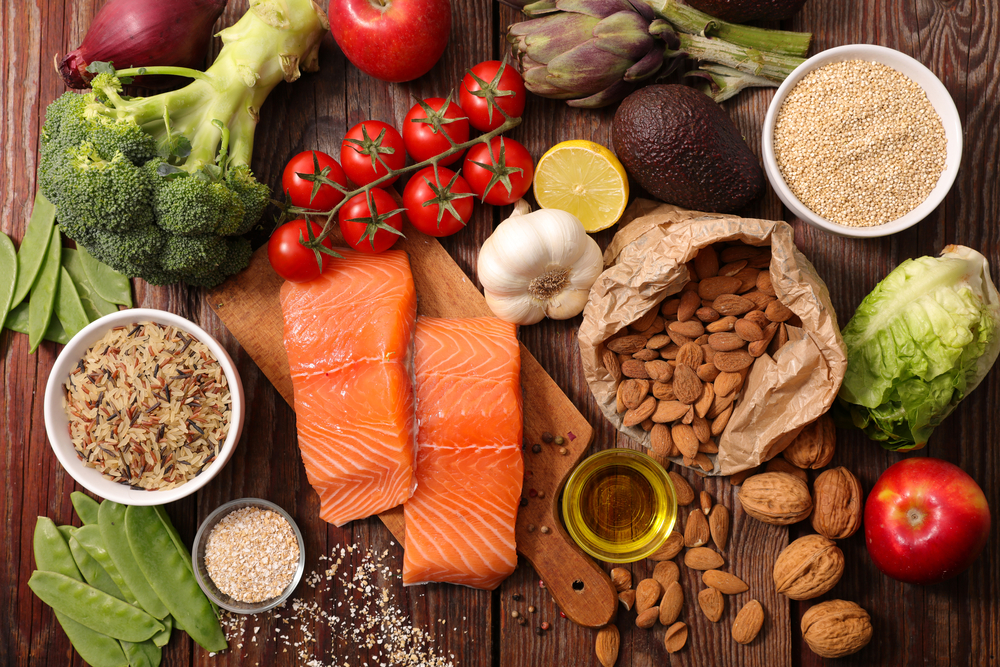 #1. Fatty Fish
Fatty fish such as salmon, mackerel, and herring are rich in Omega-3 fatty acids which can help keep skin hydrated, and reduce inflammation. These types of fish are also rich in Vitamin E, which is one of the most important antioxidants for your skin. Especially for those suffering from auto-immune diseases such as psoriasis, a diet comprised of fatty fish can make a big difference!
#2. Avocados
Avocados, like fatty fish, are also packed full of beneficial fats and vitamins C and E which are super important for clear, healthy skin. They are also known to protect the skin from harmful UV rays, as well a build collagen (which is the main structural protein helping your skin stay taut and strong).
#3. Nuts & Seeds
Nuts and seeds are one of the best foods you can consume for clear, healthy skin. Walnuts for example, are high in fatty acids, making them on of the best nuts to consume for brighter, clearer skin.
Sunflower seeds are an excellent source of good-for-your-skin nutrients such as vitamin E, zinc, and selenium.
#4. Sweet Potatoes
Sweet potatoes contain beta-carotene which protects your skin from sun exposure, making it an excellent vegetable for those with skin sensitivity. They're also a good source of vitamin A which is great for preventing sagging skin and wrinkles.
#5. Red and Yellow Bell Peppers
Just like sweet potatoes, red and yellow bell peppers contain beta-carotene which protects the skin. Bell peppers are also one of the best sources for vitamin C which prevents premature aging.
#6. Broccoli
Broccoli is packed full of vitamins and minerals such as zinc, vitamin A, and vitamin C. It also contains lutein, which protects your skin from oxidative damage, and therefore prevents wrinkles and sagging skin.
#7. Tomatoes
Tomatoes contain beta-carotene, lutein, and lycopene which all protect the skin against sun damage. They also contain vitamin C which is super important for cell regeneration.
Try to consume all of these fruits and vegetables on a regular basis for clearer, younger looking skin. Not only are these fruits excellent for your skin, but they can also help improve your nails and hair, not to mention they also boost your energy and make you feel happier!
Like this post? Share and Pin 🙂