Orange blossom water, also referred to as orange flower water, is an orange scented water that is used often in Moroccan cuisine, as well as a perfume. More recently though, orange blossom water has made a big breakthrough in the DIY beauty department. Orange blossom water can be used in SO many beauty recipes and its skin benefits are truly amazing. Because oranges are packed with vitamin C, it's a great skin rinse to use to fight wrinkles and fine lines. Today we'll show you how to make orange blossom water with the infusion method.
How to Make Orange Blossom Water – Recipe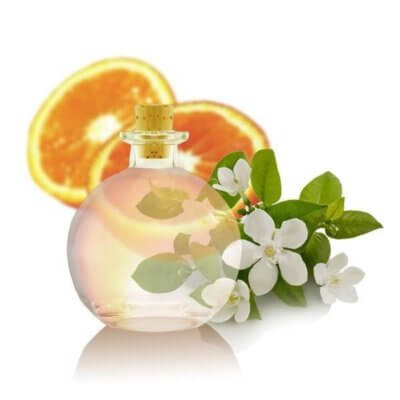 You'll Need:
Orange flower petals
Distilled water
Directions: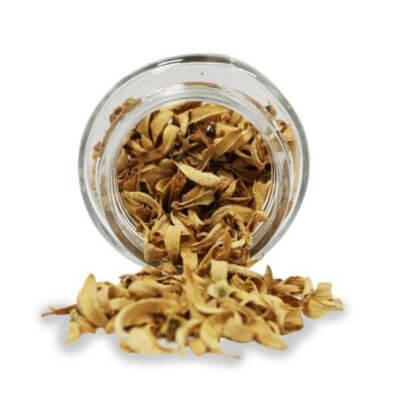 Wash your orange flower blossoms and petals in cool water to remove any dirt.
Use a mortar and pestle to macerate the blossoms and let sit for an hour.
Place the petals in a large glass jar with a lid and cover with distilled water.
Let stand in full sun for a couple of weeks.
During this time, you can check the scent. If the scent isn't strong enough, you can leave it in the sun for an additional week.
Strain the orange blossom water into a few smaller, sterilized glass jars.
Store in the refrigerator.
Uses:
Used in many DIY beauty recipes
Can be used as a toner to refresh the skin and prevent wrinkles and fine lines
Use as a face rinse to clean, tone, and give skin a beautiful glow.
Can be used a hair rinse for shiny, soft hair.
If you like this post, don't forget to share 🙂