Not sure what to wear this summer? Here are 5 outfits for a summer party! Summer is in full force, and that means lots of parties, bbqs, and of course, humidity. It's hard to know how to dress properly for a summer party, but thankfully there are some fail-proof pieces that you can incorporate that make your summer that much more enjoyable. Here is a list of all the summer party essentials you'll need:
1. A Cropped-Sleeve Blazer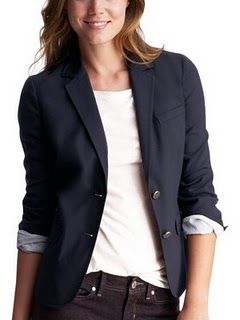 Blazers are super hot right now and they go with just about anything! They can dress up an outfit in an instant and have you look chic and polished all night long. I just recently bought a cropped-sleeve fitted blazer in a beautiful navy hue that's very fitting for summer. You can bring it along with you to any party that's going to last into the night. As you know, nights can still get chilly so a blazer is a fun and trendy wavy to stay warm.
–> What Can You Wear it With?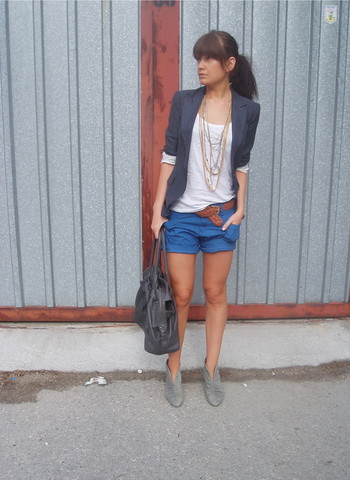 You can literally wear a blazer with almost anything like I said. Throw it over a pair of shorts, a skirt, a pretty floral dress, or skinny jeans. And whether you're wearing wedges, heels, flats, or flip-flops, a blazer will still look good!
2. A Printed Dress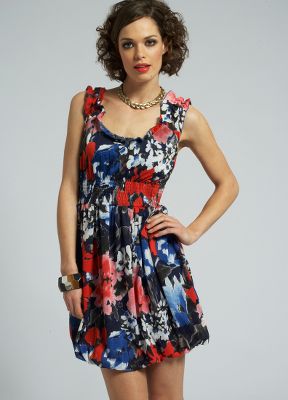 I've been completely obsessed with cute, print dresses this season and I have one in almost every hue imaginable. The thing I love about printed dresses is that there really isn't much to do other than throw it on, and wear it with flats, flip-flops, wedges, whatever you want! Pick floral or checkered dresses with soft fabric such as cotton to stay comfy all night long. Layer on some thin gold chains and when you get chilly throw on the mentioned blazer or a cropped jean jacket.
–> How Should You do Your Hair?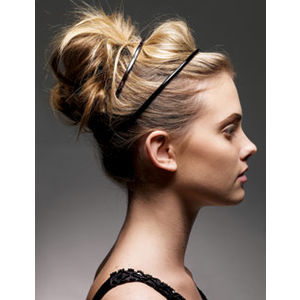 A sweet, simple hairstyle works best with a summery print dress. So put your hair up in a messy bun and throw on a sparkly headband (for night) or just tousle damp hair with some lightweight mousse for a wavy, beachy look.
3. Florals Galore!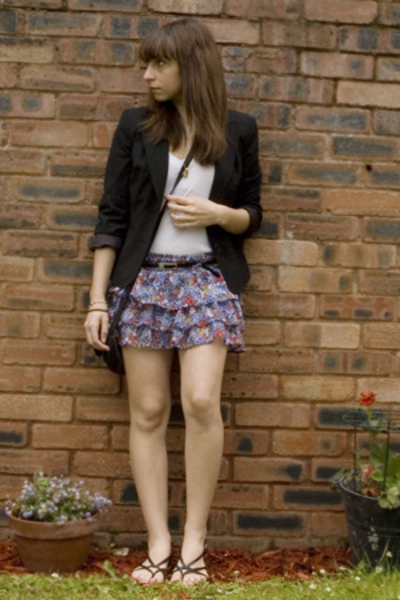 Since everything is in full bloom, why shouldn't you be too? H&M's Garden Collection is packed full of floral print tops, skirts, dresses, scarves, and even accessories. Pick out a bright, colorful high-waist floral skirt and pair it with a fitted beige tank top. Add some long layered necklaces and a pair of neutral wedges and you're good to go!
–> Should You Accessorize?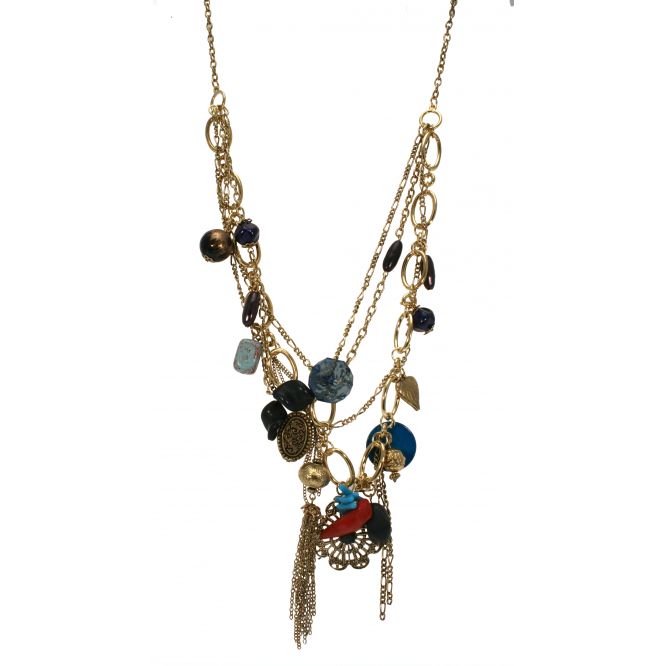 You CAN accessorize while wearing floral prints, just as long as they don't clash. Remember, it's summer, so you don't want to pile on the accessories and end up looking like a Christmas tree. Make sure you only wear one floral print at a time, as more than one floral item can be a tad much. If you wear a floral top, I would suggest laying low with the jewelry as it can be too overwhelming on top. But, if you're wearing floral shorts or skirts, stick to a neutral top which will enable you to wear some necklaces.
4. Short Shorts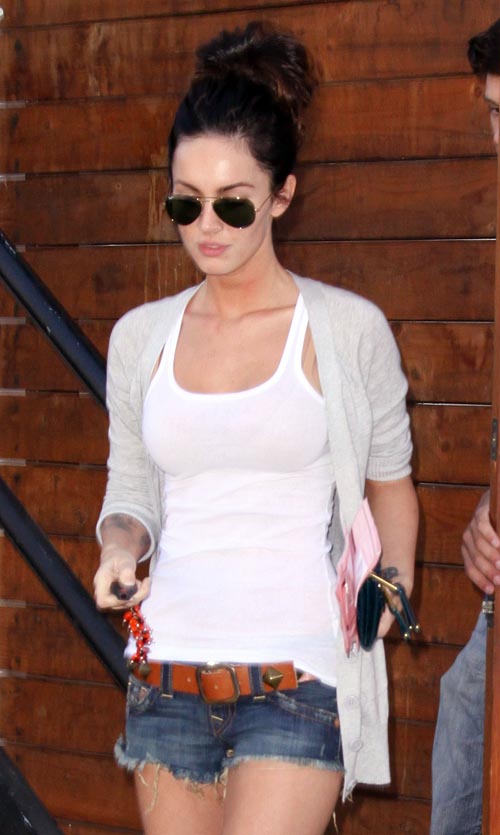 There's nothing sexier this season than short shorts, but just make sure you wear them correctly! A pair of short shorts with a short, tight top is trashy not trendy, so beware! To make this look for you, you have to balance out the pieces. So if you're going to wear short shorts, make sure you wear a more voluminous piece on top. A long, asymmetrical tank or top looks great over a pair of jean shorts. Also, short shorts look amazing with a blazer so don't be afraid to pair them up, you might be surprised!
–> Beware of Your Legs!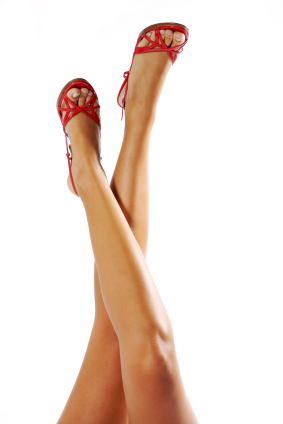 If this is the first time you're taking out your gams, make sure they're ready! Start by exfoliating your skin with a gentle sugar scrub. Then, while your skin is still warm and damp, massage a rich body butter into your skin. Don't worry if it doesn't disappear right away; rich body butters are made that way so just wait a few minutes and it'll eventually go away. To get a subtle, healthy glow, apply a tiny amount of shimmer lotion to your shin bone, the top of your thighs, your collarbone, and your shoulders.
5. Cropped, Boyfriend Jeans
In the past, I've expressed my dislike for boyfriend jeans, but ever since I found a really good fitting pair, I've been adoring them. I love wearing mine with a pair of wedges or peep-toe pumps, a loose white tank, and my navy blazer. Then, I throw on 2-3 thin gold necklaces and the whole ensemble looks divine! Try it out, you'll be pleasantly surprised!
–> What About Hair?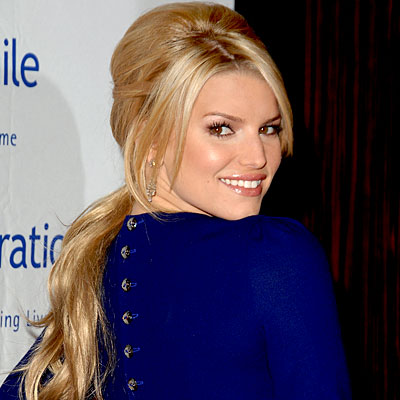 For this look, I like to create a little volume at the crown by teasing my roots. Then, I gather my hair into a low pony and secure with an elastic, making sure to push upwards at the same time to keep the volume at the crown. I then take out a few face framing pieces at the front and voila!