Sexy smoky eyes have been around for ages, and they're not about to leave anywhere either. Smoky eyes are perfect anywhere, anytime because the makeup is not overdone, and it adds a little bit of mystery and allure to your look. Here's how to get this incredibly sexy smoky look.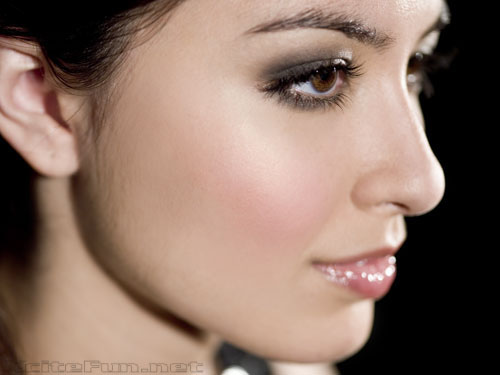 First off, you will need a few tools. Opt for a darker eyeshadow such as a chocolate brown, charcoal or bronze. You'll also need a flat eyeliner brush and a cotton swab.
Begin the process by applying a nude eyeshadow over your entire lid. This will put your makeup in place, so that you don't get any smudges or creases. Dip the edge of your eyeliner brush into the dark eyeshadow. Tap off the excess powder.
Gently, press the tip of the liner brush into the base of your upper lashes. Repeat again along the length of your eyelashes. Add more shadow if needed.
With the cotton swab, gently smudge the liner upwards as if to blend it with the neutral shadow. Finish off by applying two thick coats of black mascara to your top and bottom lashes.