If there is one problem that women complain most about it's their thighs. No matter what you try to do, it seems like there is no way to make your thighs appear slimmer. Sure exercise helps, but if you're one those lazy people (like moi), that just can't stick to an exercise routine, you're plain out of luck!
Get Slimmer Thighs
So what can you do to make your thighs appear slimmer? Well there are numerous products on the market that claim to slim your thighs, get rid of cellulite, etc. But we all know that dishing out big bucks for that can be hard because you don't know if they really work.
And speaking from experience, I haven't had much luck with those creams and serums. They minimize the appearance of cellulite or "trapped body fat", as I like to call it, but it's such a tiny difference that you may not even notice it.
So here's a trick that I saw on the Tyra Banks Show and I absolutely love it. It's no permanent solution, but it does the trick during those harsh summer months of self-criticism.
So here's what you do:
Apply a good self tanner (please invest, don't be cheap!) to your legs, just like your regularly would. Of course, don't forget to exfoliate before applying so the tanner goes on smoothly without a hitch.
Wait until the tanner dries and apply a second coat. This time, apply it only to your inner and outer thighs, ignoring the front and back. This is the trick here: it will make your thighs appear slimmer because it will give that illusion. Think about it, try it, and you'll see a huge difference.
If you do this on a regular basis, you'll see what a big change your thighs will go through. The cellulite will barely be visible, and your thighs will look just perfect!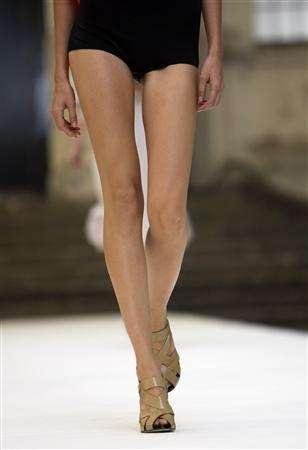 To see more skin care posts, check out our Skin Care Blog!